Comprehensive Program on Obesity Education
Obesity Medicine Clinical Fellowship

Obesity Medicine Clinical Fellowship
NYU Langone's Comprehensive Program on Obesity is seeking enthusiastic applicants for its clinical fellowship in obesity medicine for a position starting in July 2022.
This 12-month fellowship provides physicians with an in-depth understanding of the pathophysiologic basis of obesity as a disease state. Fellows learn to treat obesity using nutritional, behavioral, and pharmacological interventions. Our interdisciplinary approach enables fellows to gain hands-on experience in a variety of clinical settings.
Our fellows work under the tutelage of physicians who specialize in treating patients who have obesity and related comorbidities. During training, fellows learn to diagnose and treat patients in various clinical settings including NYU Langone's outpatient obesity, bariatric surgery, and endocrinology clinics. Fellows also become proficient in managing type 2 diabetes in patients who have obesity; managing postoperative nutritional deficiencies and weight regain among bariatric surgery patients; and prescribing specialized diets and medications for weight loss. Fellows participate in at least one obesity-related research project overseen by a faculty research mentor.
At the completion of the fellowship, fellows are well prepared to become a diplomate of the American Board of Obesity Medicine.
Fellowship Faculty
Obesity medicine fellows have the opportunity to rotate with leading clinicians in the field, including those listed below.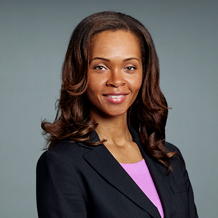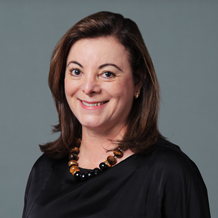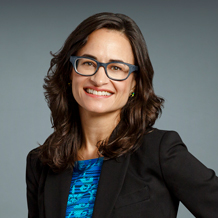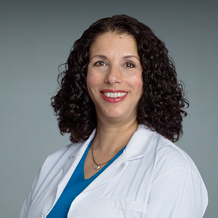 Rotation: pediatric weight management
Clinical site: NYC Health + Hospitals/Bellevue (Ambulatory Care Building)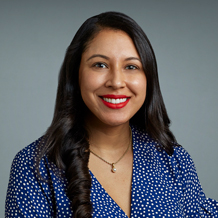 Rotation: pediatric weight management
Clinical site: NYC Health + Hospitals/Bellevue (Ambulatory Care Building)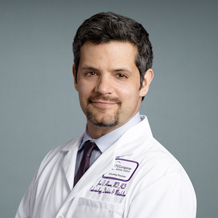 Fellowship Prerequisites
Applicants must satisfy the following prerequisites:
residency in an Accreditation Council for Graduate Medical Education–accredited residency in internal medicine, family practice, or medicine/pediatrics
board eligibility or board certification in a completed specialty
New York State medical license, which must be obtained before the fellowship start date
How to Apply
Applicants should submit the online application and email their supporting documents to obesitymedicinefellowship@nyulangone.org by December 3, 2021.
The selected applicant will be notified in February 2022.
Obesity Medicine Fellows
Ananda Chatterjee, MD, Class of 2022
Shanna A. Tucker, MD, Class of 2021
Sree S. Kolli, MD, Class of 2020
Linda Marie Lavenberg, MD, Class of 2019
Contact Us
For general inquiries about the program and how to apply, please email Holly F. Lofton, MD, fellowship director, at holly.lofton@nyulangone.org, or Elkay Jose, fellowship program coordinator, at obesitymedicinefellowship@nyulangone.org.