Institute for Systems Genetics
Institute for Systems Genetics Events

Institute for Systems Genetics Events
The Institute for Systems Genetics is pleased to host InspireScience, a symposium inspiring scientists to create a more outward-looking culture through communication, engagement, and innovation. Scientists of all levels—especially graduate students and postdocs—across New York City are welcome to this special event focused on outreach and communication.
The symposium is on Friday, September 20, 2019, from 1:00PM to 6:30PM at NYU Langone's Science Building at 435 East 30th Street, room 103, in Manhattan. It includes representatives from science outreach, communication, and policy groups, including the New York Academy of Sciences, BioBus, Science Sketches, and Genspace.
InspireScience Symposium Program
| | |
| --- | --- |
| 1:00–1:05PM | Introductory remarks |
| 1:05–1:35PM | Victor J. Torres (NYU Langone) |
| 1:35–2:05PM | Jessica Polka (ASAPbio) |
| 2:05–2:45PM | Outreach lightning round |
| 2:45–3:30PM | Outreach networking coffee break |
| 3:30–4:00PM | Kelly V. Ruggles (NYU Langone) |
| 4:00–4:30PM | Enrique Rojas (NYU) |
| 4:30–5:00PM | Yasmine Belkaid (National Institutes of Health–National Institute of Allergy and Infectious Diseases) |
| 5:00–5:30PM | Panel discussion |
| 5:30–6:30PM | Reception with music by the Southern Blots |
Symposium Speakers
Our symposium features the following distinguished speakers.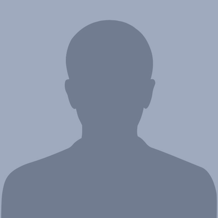 Yasmine Belkaid, PhD
Senior Investigator, National Institute of Allergy and Infectious Diseases, National Institutes of Health
Topic: "Lasting Interactions: Microbes, Mentoring, and More"
Yasmine Belkaid obtained her PhD in 1996 from the Pasteur Institute in France. Following a postdoctoral fellowship at the National Institute of Allergy and Infectious Diseases (NIAID) on immune regulation during infection, she joined the Children's Hospital Research Foundation in Cincinnati. In 2005, she joined the Laboratory of Parasitic Diseases at NIAID and was appointed senior scientist in 2008. Dr. Belkaid also holds an appointment at the University of Pennsylvania. Her laboratory has defined fundamental mechanisms that regulate tissue homeostasis and host immune responses and uncovered key roles for the microbiota and dietary factors in the maintenance of tissue immunity and protection to pathogens. She is currently director of the NIAID Microbiome Program and director of the National Institutes of Health Center for Human Immunology. Dr. Belkaid is a member of the National Academy of Medicine and the National Academy of Sciences.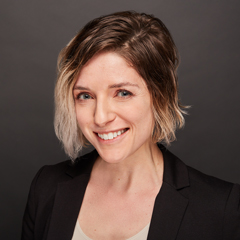 Jessica Polka, PhD
Executive Director, ASAPbio
Topic: "Reimagining Publishing: Making Scientific Communication More Constructive"
Jessica Polka, PhD, serves as executive director of ASAPbio, a researcher-driven nonprofit organization working to promote innovation and transparency in life sciences publishing in areas such as preprinting and open peer review. Prior to this role, she performed postdoctoral research in the Department of Systems Biology at Harvard Medical School. Dr. Polka received a PhD in biochemistry and cell biology from the University of California, San Francisco. She is also a plan S ambassador, a research affiliate at MIT Libraries, a steering committee member of Rescuing Biomedical Research, and a member of the American Society for Cell Biology's public policy committee. Formerly, she was president of the board of the nonprofit Future of Research and a member of the National Academies of Sciences, Engineering, and Medicine's Next Generation Researchers Initiative.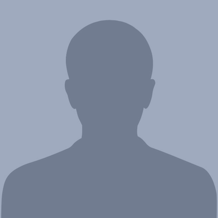 Enrique Rojas, PhD
Assistant Professor of Biology, NYU
Topic: "Scientific Bodhisattvas"
Enrique Rojas, PhD, focuses on the physical biology of microbes. His degrees are in physics, but he studied plant and fungal cell mechanics during his PhD studies. In between his PhD and postdoc studies, he spent six months teaching college-level physics and chemistry at a medical school in Nepal. He did his postdoc in microbiology laboratories, studying how bacterial cells control proliferation. During his postdoc, he spent one year doing field work related to microbial ecology in Bangladesh. Recently, he participated in a cultural exchange program that brought him to a monastery in southern India to teach biology to Tibetan Buddhist monks and to learn about Buddhism and its connection to Western science.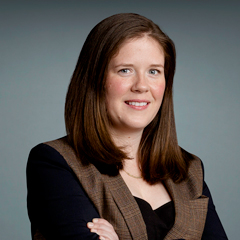 Kelly V. Ruggles, PhD
Assistant Professor, Department of Medicine, NYU Langone
Topic: "Podcasts and Programming: My Journey from Wet Lab to Computational Biology and the Paranormal"
Kelly V. Ruggles, PhD, focuses on understanding mechanisms of disease through the application of integrative and machine learning methods to multi-omics data. She received her PhD in metabolic biology from Columbia University and a BS in biological engineering from Cornell University, but it wasn't until her postdoctoral position that she gave up on wet lab for pure computation. In addition to her research, Dr. Ruggles has several education leadership roles, serving as director of academic programs for NYU Langone's Sackler Institute of Graduate Biomedical Sciences, graduate advisor for the Systems and Computational Biomedicine PhD Training Program, and program academic advisor for the MS in biomedical informatics program. Her most recent endeavor is as co-host of the podcast Zero Percent Scared, where she engages in weekly debates about the scientific validity of paranormal phenomena.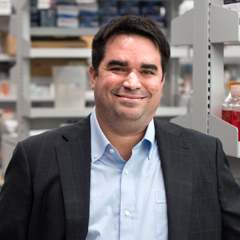 Victor J. Torres, PhD
C.V. Starr Associate Professor of Microbiology, Department of Microbiology, NYU Langone
Topic: "From la Isla del Encanto to the Big Apple: The Story of a Puerto Rican Living a Scientific Dream"
The scientific career of Victor J. Torres, PhD, has been devoted to the study of bacterial pathogenesis. He joined the faculty in the Department of Microbiology at NYU Langone in 2008 after completing a postdoctoral fellowship in Staphylococcus aureus biology and pathogenesis in the laboratory of Eric Skaar, PhD. As an independent investigator, Dr. Torres is interested in uncovering the molecular intricacies underlying how methicillin sensitive and methicillin resistant-S. aureus strains (MSSA and MRSA) differentially regulate the expression and production of virulence factors, the contribution of these virulence factors to S. aureus pathogenesis, and the identification of host factors involved in S. aureus pathobiology. Most of the important discoveries of his laboratory have dealt with the identification of the receptors for the S. aureus bicomponent leukocidins. The long-term objective of his research program is to apply the knowledge generated from its studies toward the rational design of new drugs that specifically target virulence factors as a means to combat this important bacterium. In fact, many of the discoveries from his laboratory are licensed by Janssen Biotech Inc., a Johnson & Johnson company, for the development of novel anti-S. aureus therapeutics.
The speakers are preceded by a special luncheon with NYU are Women in Science (NYUrWIS) at 12:00PM with Yasmine Belkaid, PhD. For more information about the luncheon, please email Madeleine LaRue at madeleine.larue@nyulangone.org.
Contact Us
The InspireScience symposium is organized by the Aspen Institute Science & Society Program and NYU Langone's Institute for Systems Genetics.
For more information, please contact Aaron Mertz at aaron.mertz@aspeninstitute.org or Debbie Bemis at debra.bemis@nyulangone.org.