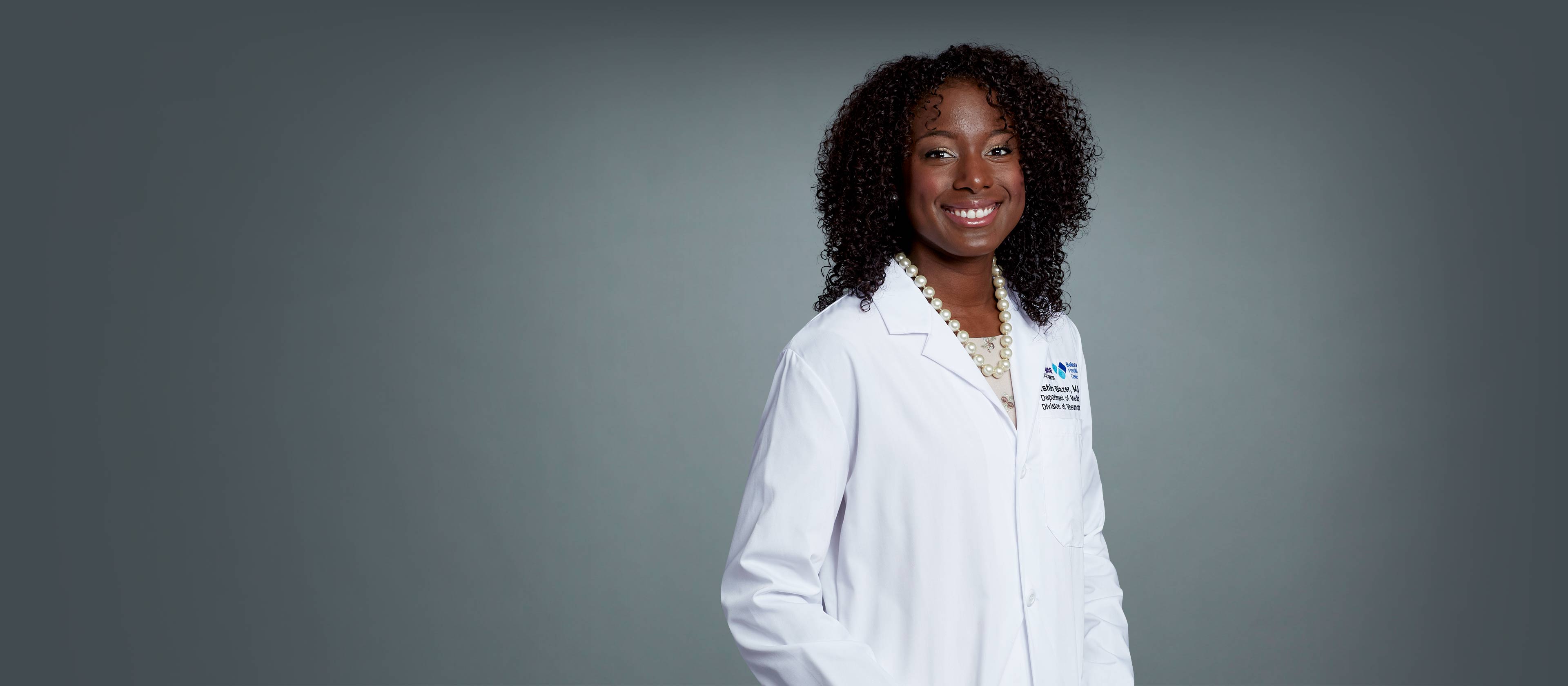 Ashira Blazer,
MD
Assistant Professor, Department of Medicine
Keywords
lupus, African American, APOL1
Summary
Considered a prototypic autoimmune disorder, systemic lupus erythematosus (SLE) represents a phenotypically heterogeneous syndrome with multiple genetic, environmental, and immunologic contributions to pathogenesis. With increased prevalence of renal disease, cardiovascular disease, and hypertension, lupus patients of African lineage often experience higher severity of disease and accelerated damage accrual. Studies have shown that African American (AA) women develop subclinical cardiovascular disease (CVD) at earlier ages and with higher frequency. Moreover, AA SLE patients have a higher incidence of hypertension, a variable associated with accelerated damage accrual. Genetic factors contributing to this trend are poorly recognized. Two cytokine-responsive genetic variants of apolipoprotein L1 (APOL1) have been linked to both atherosclerosis and renal disease in homozygous carriers. In SLE, chronic inflammation may be an important amplifying factor increasing the consequence of carrying one or more of these genetic polymorphisms. In conjunction with my primary mentors, I have generated data demonstrating increased risk of hypertension, cardiovascular disease, and end stage renal disease in SLE patients carrying one or more risk variant copies. As well, upon treatment with inflammatory cytokines, interferon alpha and gamma, we have observed decreased viability and increased cell death in APOL1 risk variant-carrying primary endothelial cell cultures. This cytokines are central to SLE pathogenesis and may potentiate disease in patients carrying these variants.
These focus areas and their associated publications are derived from medical subject headings from PubMed.
represents one publication
Loading...
*Due to PubMed processing times, the most recent publications may not be reflected in the timeline.
Positions
Assistant Professor, Department of Medicine
Graduate Education
MD from Baylor College of Medicine
Residency And Fellowship Training
Fellowship, New York University Langone School of Medicine, Rheumatology
Residency, Vanderbilt University Medical Center, Internal Medicine
Mayo Clinic proceedings. 2019 Aug; 94(8):1436-1443
Current rheumatology reports. 2017 Mar; 19(3):13
Opens in a new tab