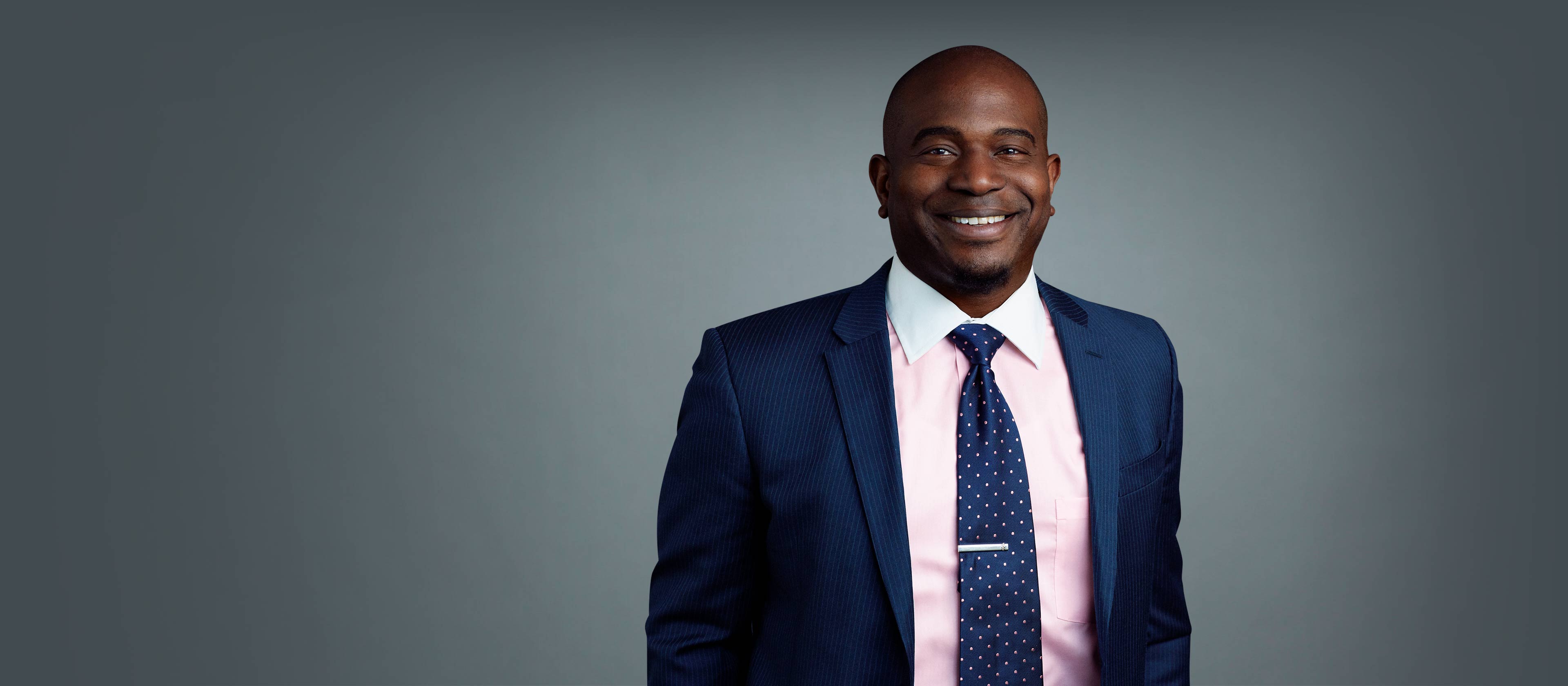 Azizi A. Seixas,
PhD
Assistant Professor, Department of Population Health
Assistant Professor, Department of Psychiatry
Keywords
health behavior, lifestyle medicine , sleep, mental and brain health , machine learning, modeling, and artifical intelligence , personalized and precision behavioral medicine , health disparity
Summary
Dr. Azizi Seixas is an Assistant Professor at NYU School of Medicine, in the Department of Population Health and the Center for Healthful Behavior Change. Dr. Seixas' research broadly focuses on three areas: 1) multilevel determinants of sleep and cardiovascular disease disparities, 2) long-term health consequences of cardiovascular disease (CVD) disparities, and 3) developing adaptive, group-tailored, and personalized behavior modification interventions, with the use of machine learning analytical tools, to improve health and well-being. In 2020, Dr. Seixas was chosen by Cell Press as one of a hundred most inspiring Black scientists in America.
First, Dr. Seixas' previously funded NIH/NINDS Diversity Supplement Award to the parent project Center for Stroke Disparities Solutions (U54NS081765) investigates the impact neurocognitive and psychosocial impairments and sleep disturbance have on stroke disability among racial/ethnic minorities.
Second, Dr. Seixas' research addresses sociocultural and environmental determinants of chronic diseases (such as cardiovascular and cerebrovascular disease, and mental illness) and behaviors that prevent access to adequate care in disparity communities, which are disproportionately burdened by adverse cardiovascular outcomes. Third and more recently, his work identifies barriers hindering diagnosis and treatment of sleep disorders among racial/ethnic minorities and evaluates the efficacy of behavioral models aimed at improving adherence to sleep and CVD recommended therapies. He utilizes machine learning analytical tools and systems science approaches to answer these complex health questions and develops just-in-time (adaptive, group-tailored, and personalized) behavioral approaches to improve adherence to recommended sleep and cardiovascular disease treatment.
Dr. Seixas was recently awarded a NHLBI career award (K01HL135452-01) to investigate whether insufficient sleep and/or obesity, which are two to three times more prevalent among blacks compared to whites, might explain a significant proportion of CVD risk disparity between blacks and whites, through secondary data analysis of the Sleep Heart Health Study, a NHLBI-funded epidemiological study. Additionally, Dr. Seixas utilizes machine learning and simulation modeling such as Bayesian Network Modeling (graphical representations of Bayesian statistics) and Agent Based Modeling (a graphical simulation tool) to simulate what combinations of sleep duration and body mass index are associated with the lowest CVD risk for blacks, whites and all genders, and forecast what combination of health behaviors will reduce CVD risk disparity over time. In addition to his work that focuses on population health insights, he is also working on developing precise and personalized behavioral medicine solutions that uses artificial intelligence to optimize behavior change and adherence to pro-health behaviors.
These focus areas and their associated publications are derived from medical subject headings from PubMed.
represents one publication
Loading...
*Due to PubMed processing times, the most recent publications may not be reflected in the timeline.
Graduate Education
PhD from Fordham University
Postdoctoral Training
NYU Langone Health , Department of Population Health
Opens in a new tab