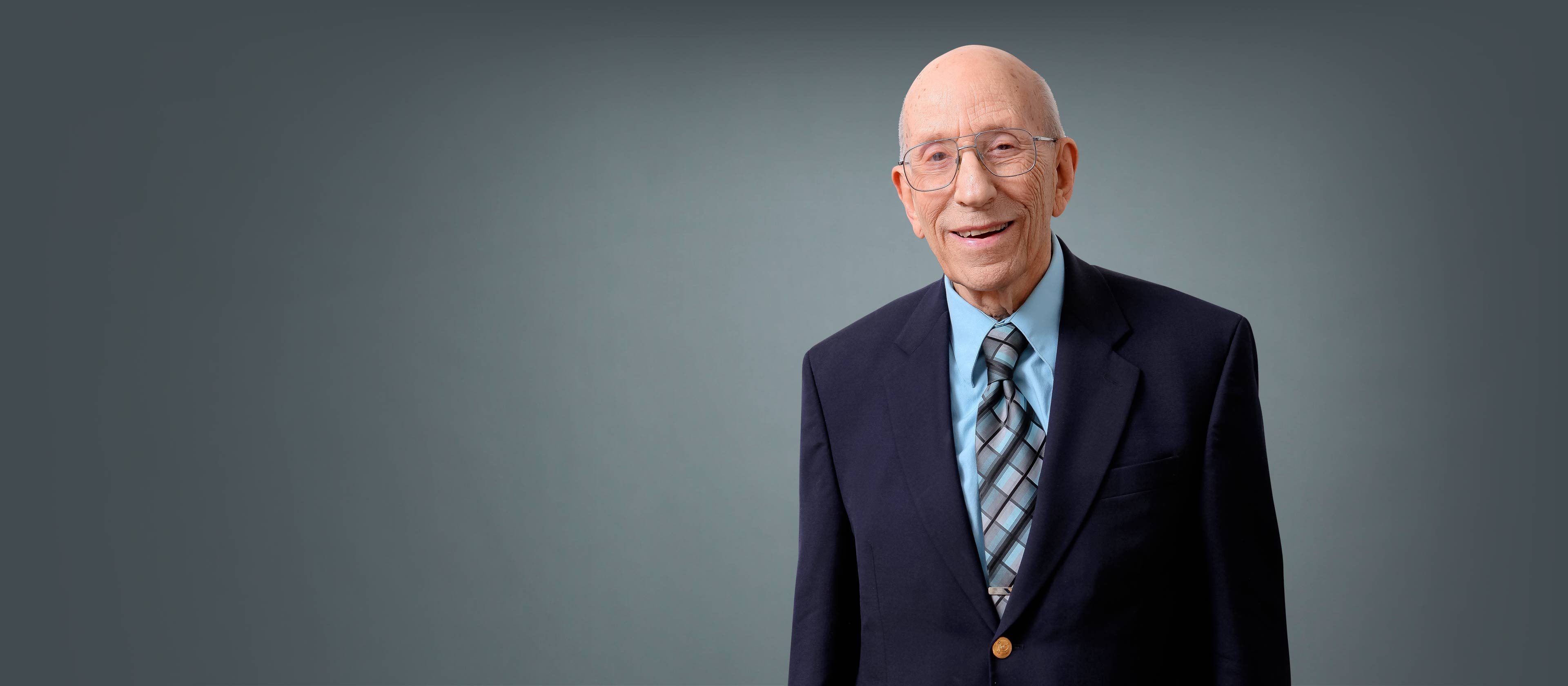 Eric J. Simon,
PhD
Professor Emeritus of Psychiatry and Biochemistry and Molecular Pharmacology, Department of Psychiatry
Research Professor, Department of Biochemistry and Molecular Pharmacology
Research Professor, Department of Psychiatry
Keywords
neuropeptides and their receptors
Summary
Our research explores the neurochemistry of neuropeptides and their receptors with the main objective of understanding the structure and functions of the endogenous opioid system, i.e., opioid receptors and endogenous opioid peptides. We discovered opioid receptors in 1973 and continue to contribute actively to this area with an interdisciplinary investigative approach from molecular biology to behavioral pharmacology.
Part of our work is characterizing the major types of opioid receptors, mu, delta, and kappa. We showed that the binding proteins of these receptors can be separated by size; we also purified to homogeneity the mu binding site from bovine brain and have cloned this receptor. We reconstituted the mu binding protein, purifies from bovine brain in liposomes with G-protein, resulting in the restoration of selective, GTP-sensitive, high affinity mu agonist binding, and mu-specific stimulation of GTPase activity.
We also study receptor regulation by phosphorylation and sequestration, the nature of the sugar moieties of this glycoprotein and, by quantitative autoradiography, pathophysiological changes in opioid receptors. The cloning of the major opioid receptors makes available cDNA for studies, including determining regions involved in receptor activation and G-protein coupling, by site-directed mutagenesis and regulation of receptor gene expression, by in situ hybridization. Proteins that intertact with the carboxyl tail of the mu opioid receptor are under study. We also have an active program on opioid signaling via the MAP kinase pathway.
These focus areas and their associated publications are derived from medical subject headings from PubMed.
represents one publication
Loading...
*Due to PubMed processing times, the most recent publications may not be reflected in the timeline.
Positions
Professor Emeritus of Psychiatry and Biochemistry and Molecular Pharmacology, Department of Psychiatry
Research Professor, Department of Biochemistry and Molecular Pharmacology
Research Professor, Department of Psychiatry
Graduate Education
PhD from University of Chicago
Neurochemical research. 2010 Dec; 35(12):1859-66
Journal of drug issues. 2009 Jan; 39(1):115-132
Neurochemical research. 2008 Oct; 33(10):2054-61
Brain research. 2007 Oct 26; 1177:9-18
Brain research. 2006 Apr 07; 1081(1):28-33
Substance abuse : a comprehensive textbook. Philadelphia : Lippincott Williams & Wilkins, 2005. 4th ed. p.?-?. (5492)
Molecular pharmacology. 2003 Nov; 64(5):1092-100
Opens in a new tab