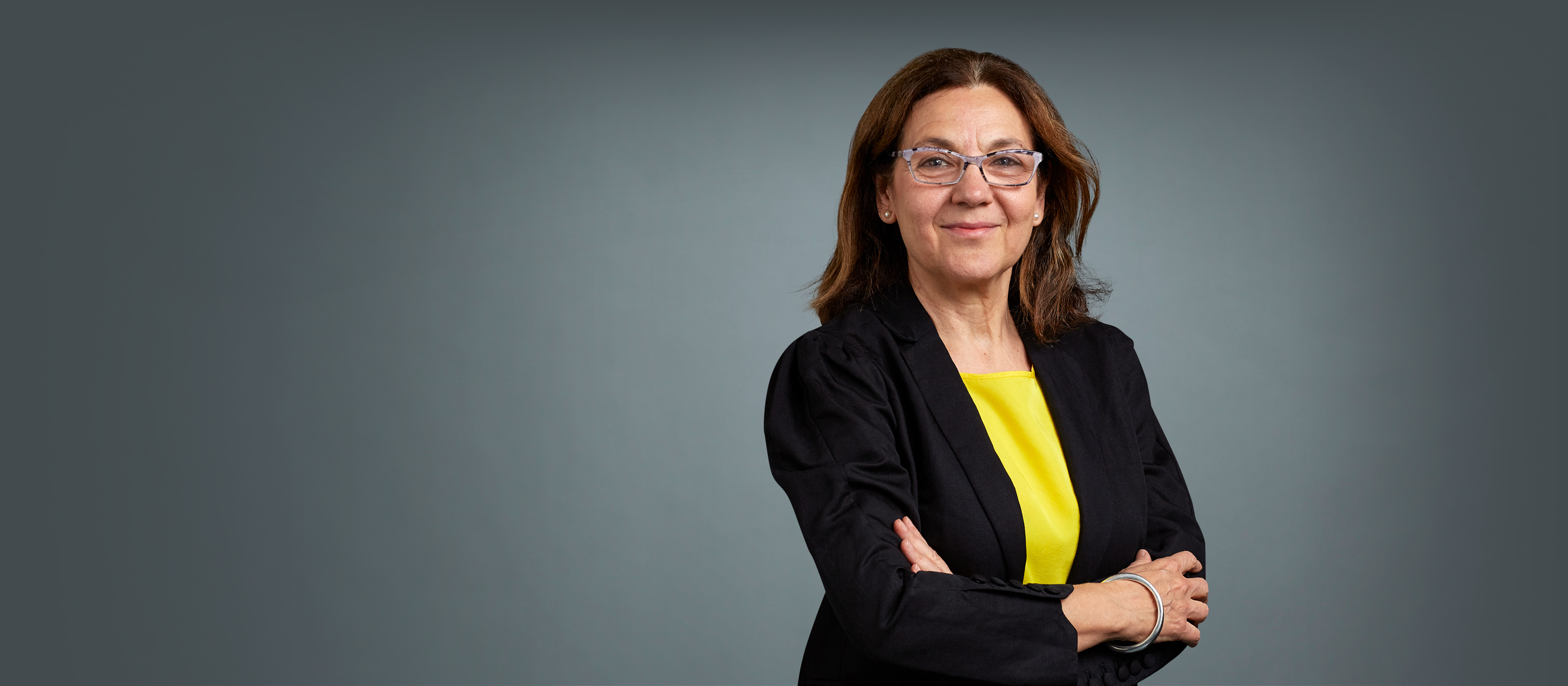 Maria A. Lafaille,
PhD
Adjunct Associate Professor, Department of Cell Biology
Keywords
immunology, allergy, asthma, IgE regulation, mucosal T helper cells
Summary
Our laboratory studies the immunological basis of allergic diseases, a diverse group of acute and chronic disorders characterized by dysregulated type 2 immune responses to environmental and food antigens. At the core of type 2 responses are interleukin 4 secreting CD4 T cells and immunoglobulin (Ig) E antibodies. IgE antibodies have the lowest serum concentration and the shortest half-life of all immunoglobulin classes, and IgE-producing cells are rare. The effect of IgE antibodies is, however, powerful: by binding to IgE receptors on mast cells and triggering mast cell degranulation, IgE antibodies are potent inducers of inflammation. It is clear that the affinity of IgE for an allergen is a determining factor in whether an allergic reaction is elicited.
We study how IgE antibody responses develop and how they are they maintained. During typical B lymphocyte responses, the binding affinity of antibodies improves through a process of mutation and selection that occurs in germinal centers in secondary lymphoid tissues. The output of these germinal centers is memory B cells and high-affinity, long-lived plasma cells. Interestingly, we found that some important phases of this maturation process are impaired in IgE cells. IgE germinal center cells are transient and do not form IgE memory cells. A different mechanism generates high-affinity IgE; it involves germinal center–derived, affinity-matured IgG1 precursor cells that switch class, becoming IgE-secreting plasma cells. Therefore, IgG memory cells are the likely reservoir of yet-to-be IgE plasma cells.
These findings pose important questions about the regulation of IgG1 switching to IgE: Are IgG1 cells from allergic individuals different from IgG1 cells from nonallergic individuals? What differences does one find in memory T and B lymphocytes in allergic individuals who spontaneously overcome their allergy and those with persistent allergy? We are trying to answer these questions using mouse models of allergy and studies of allergic patients.
We are also interested in understanding pathogenic mechanisms in the asthmatic lung. Chronic allergic asthma is associated with permanent alterations in lung tissue structure and function. Structural changes, known as lung remodeling, may be caused by the abnormal activation of molecular pathways that participate in development and homeostatic repair of the lung. We want to identify crucial interactions between type 2 inflammation and tissue-repair pathways that synergize to cause chronic lung pathology. For these studies we have established mouse models of asthma using human-relevant allergens, such as house dust mites, and we are probing the role of lung developmental pathways using genetic models of both gain and loss of function.
These focus areas and their associated publications are derived from medical subject headings from PubMed.
represents one publication
Loading...
*Due to PubMed processing times, the most recent publications may not be reflected in the timeline.
Graduate Education
PhD from University of São Paulo
Opens in a new tab