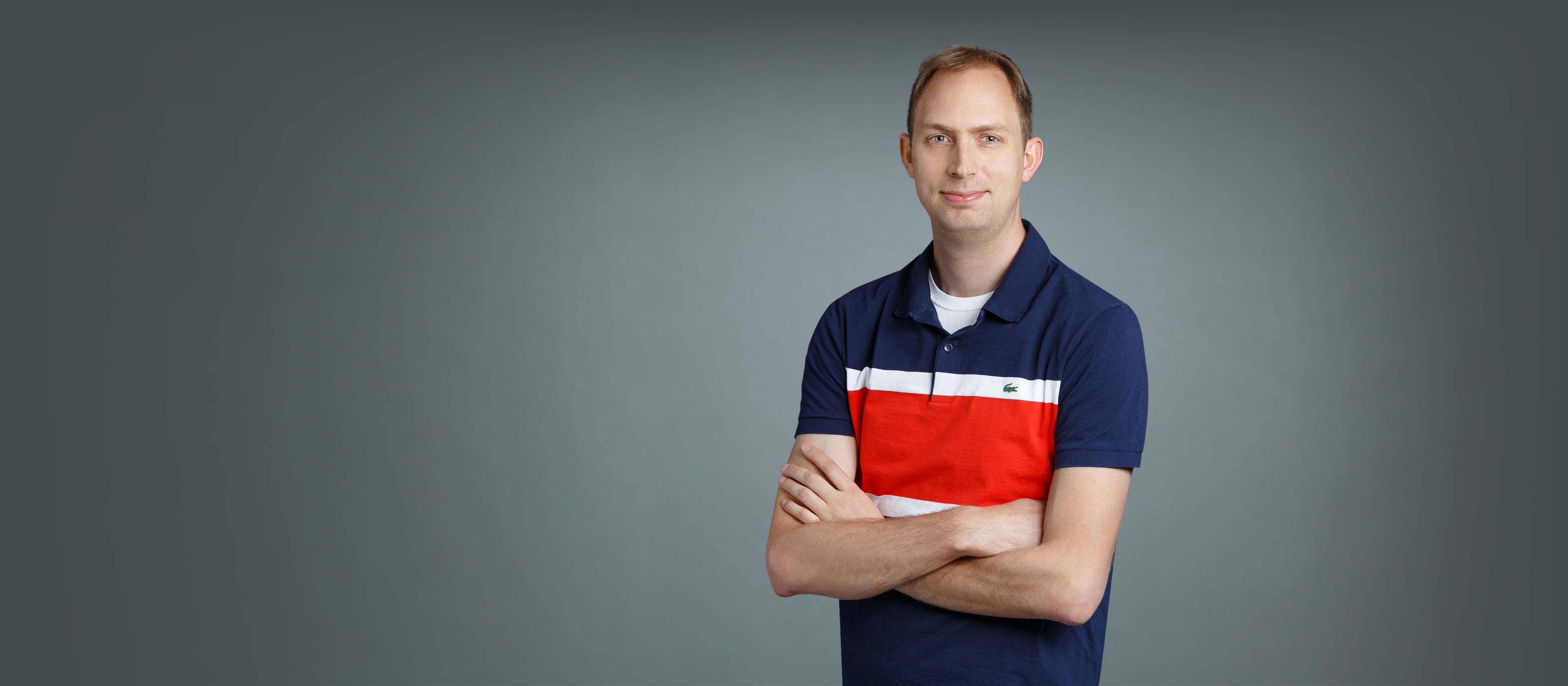 Martijn A. Cloos,
PhD
Assistant Professor, Department of Radiology
Keywords
Magnetic Resonance Imaging, Magnetic Resonance Fingerprinting , Paralel Transmission, Ultra High Field, MRI, MRF, PTX
Summary
My research is focused on the intersection of physics, engineering, and medicine. Our goals are to develop and deploy new technology and methods to enhance the diagnostic capabilities of MRI and to open new windows of opportunity for magnetic resonance to be used as a tool to study the human body and the diseases that afflict it.
We have a number of active research areas:
Magnetic resonance fingerprinting (MRF) is new framework for rapid multiparametric quantitative imaging in MRI. Quantitative MRI has long been explored as a means of isolating parameter combinations indicative of particular pathologies. Most previous attempts at using quantitative magnetic resonance have resulted in either time-consuming or inaccurate methods. MRF, on the other hand, introduces a new way of acquiring and analyzing magnetic resonance data that promises to be both more effective and faster than previous methods.
Quantitative MRI facilitates a direct comparison between subjects and measurements performed on different systems. Use of a more effective images can help us to better differentiate various pathological conditions, avoid system-dependent bias factors in longitudinal studies, and improve our ability to monitor therapies.
High impedance coils provide the mechanical and electrodynamic degrees of freedom needed to make wearable MRI signal detectors. These detector garments can provide a more comfortable patient experience and can be used to study the kinematics of complex joints, such as in the hand.
Parallel transmission offers a mechanism to mitigate radiofrequency excitation field nonuniformities in MRI. This enables more accurate imaging in challenging situations, such as ascites, fetal imaging, and near orthopedic implants. In addition, it provides a framework that enables localized excitations, which allow the user to "zoom in on" isolated areas.
Ultra–high field magnetic resonance systems provide a greater signal-to-noise ratio, which can yield higher-resolution images. In addition, the radiofrequency wavelength is reduced, spectral components are more separated, T1 relaxation times are elongated, T2 relaxation times are reduced, and T2 effects are more pronounced. Depending on the application, each of these effects can be an advantage or pose a challenge.
These focus areas and their associated publications are derived from medical subject headings from PubMed.
represents one publication
Loading...
*Due to PubMed processing times, the most recent publications may not be reflected in the timeline.
Positions
Assistant Professor, Department of Radiology
Graduate Education
PhD from Paris-Sud University
Opens in a new tab