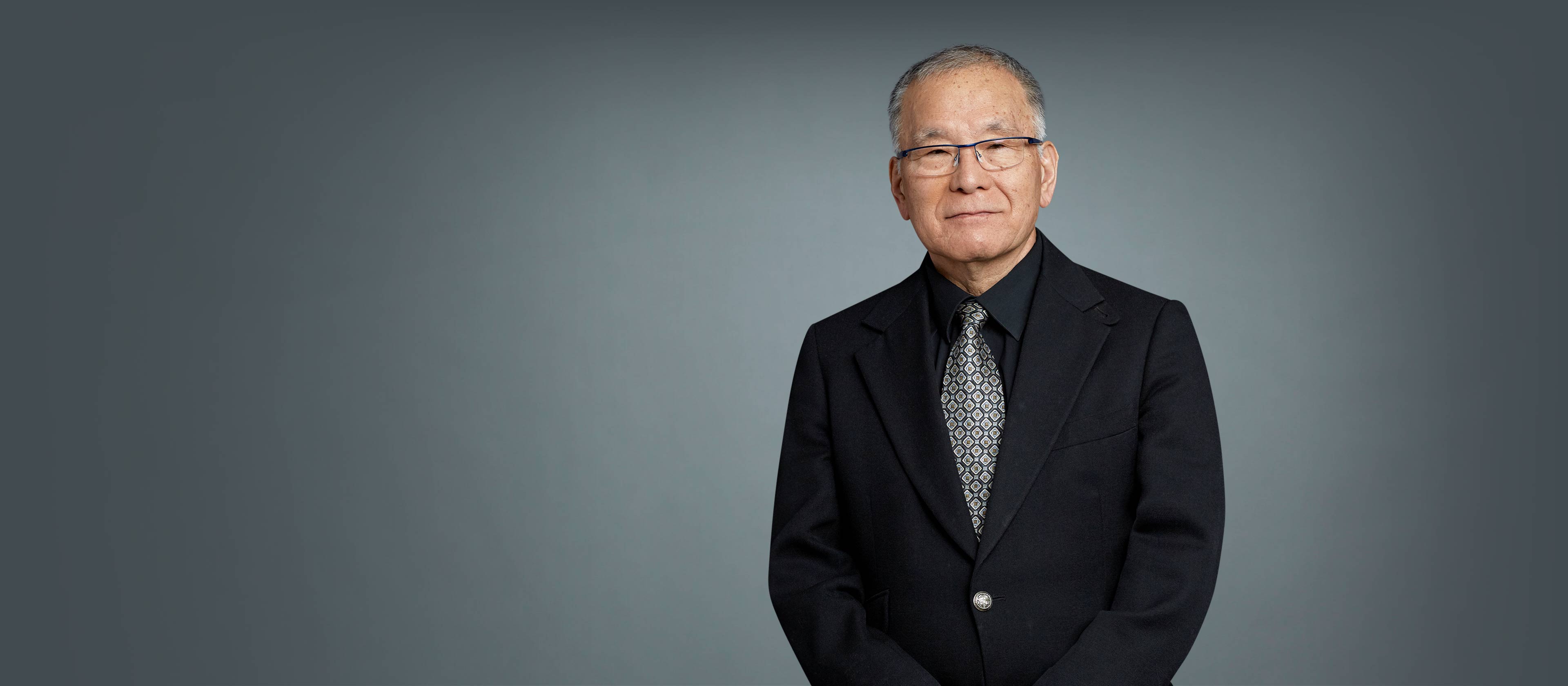 Mutsuyuki Sugimori,
MD, PhD
Professor, Department of Neuroscience and Physiology
Keywords
ionic mechanism of the cerebellum Purkinje cell
Summary
The cerebellar Purkinje cell has four distinct types of inward currents: inactivating sodium and persistent sodium (both of which are TTX sensitive) and transient calcium and persistent calcium currents (both of which are FTX sensitive). We characterize these currents with in vitro brain slices and dissociated cell preparations, using intra-cellular recording, whole-cell clamping, patch clamping, and ionic-response imaging with Fura II calcium-sensitive dye. Using two-electrode intracellular recording from Purkinje cells, we demonstrated that sodium action potential originates from the soma and axon hillock, while calcium spikes are localized to the dendrites. Persistent sodium single-channel recording from Purkinje-cell soma revealed a 7 pS conductance with no inactivation during the 500 msec voltage step. Calcium imaging of the Purkinje cell showed that the persistent calcium conductance underlies a plateau potential in the distal dendrites and a calcium spike in the main branches. These distinct modes of operation are probably related to the density of the calcium channels underlying the persistent calcium conductance. Many parallel fibers terminate on the distal dendritic spines; a signal-boosting mechanism in the dendrites may be necessary for the information to reach the soma. The slow persistent currents may function as signal boosters by modulating the resting potential and space constant of the cell.
These focus areas and their associated publications are derived from medical subject headings from PubMed.
represents one publication
Loading...
Positions
Professor, Department of Neuroscience and Physiology