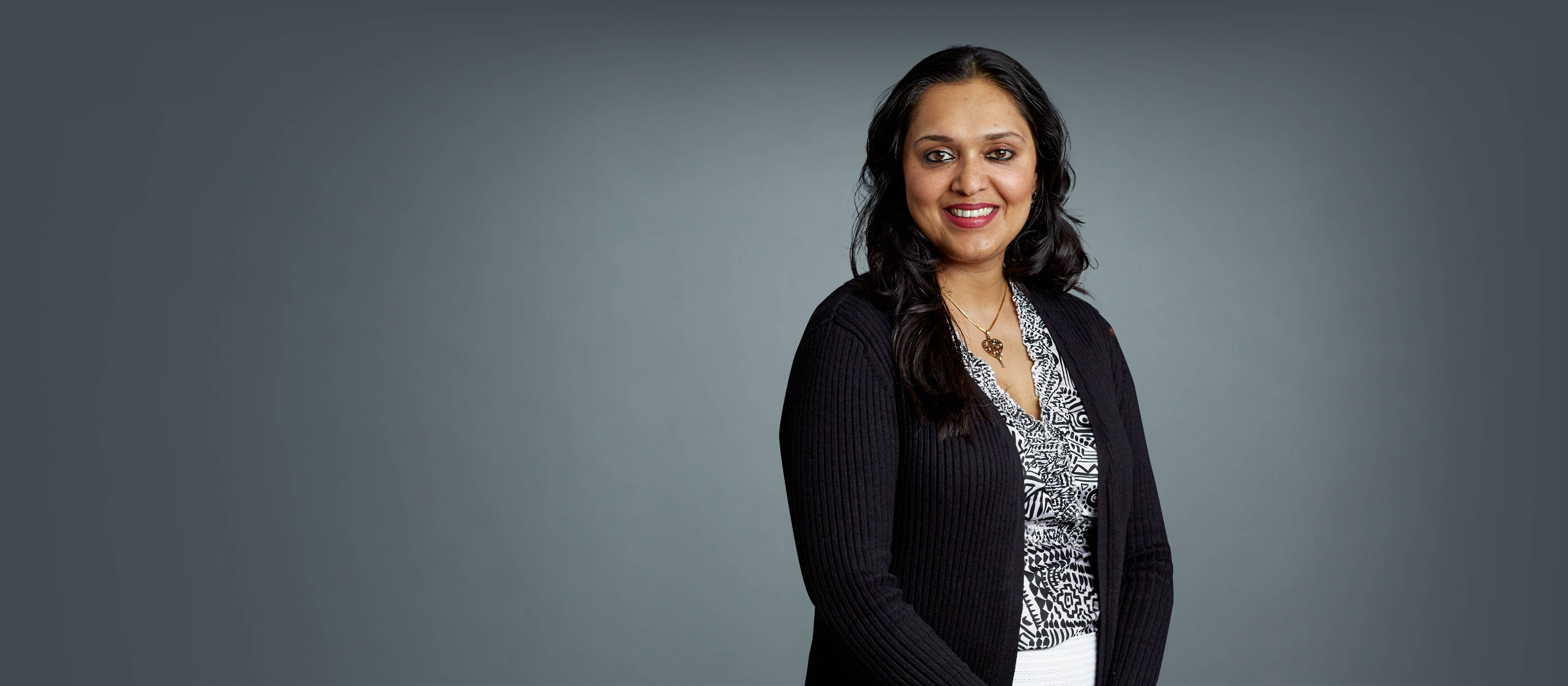 Priyanka Upadhyaya,
PsyD
Clinical Instructor, Department of Psychiatry
Keywords
Trauma informed therapy, Mindfulness, Employee health, Stress management, Depression, Anxiety, Positive Psychology
Summary
I am a licensed clinical psychologist and clinical instructor in the Department of Psychiatry at NYU Langone Health. I have a license to practice both in New York and New Jersey.
As part of my clinical practice, I provide clinical care- individual and group therapy to survivors of the 9/11 attacks through the World Trade Center health program for survivors, (WTC-EHC) at Bellevue Hospital. I also lead the training of psychology doctoral students at the WTC-EHC through the prestigious Bellevue psychology internship program. I provide continuing education for both students and mental health professionals on various aspects on trauma informed care, mindfulness informed interventions for management of stress, depression and anxiety. In addition to my clinical and training responsibilities I also provide clinical supervision to early career professionals within the World Trade Center Health program at Bellevue hospital.
My clinical expertise is in helping individuals and groups navigate the toll of depression, anxiety, trauma (PTSD) and the effects of chronic stress on health, towards creating functional, skillful and healthy lives.
In my clinical practice, I utilize an integrative approach to therapy. I am trained in Psychodynamic therapy but find an integrative- whole person approach works best to address both the process and science of change. Within this framework I use evidence based treatments including Cognitive Behavioral Therapy (CBT), Dialectical Behavioral Therapy (DBT), Mindfulness techniques, to reduce overall mental and physical stress and teach and empower clients to practice adaptive skills. For the past few years, I have been a speaker and panelist for the VOICES of September 11th Resiliency Symposium as an expert on providing clinical care to those with depression, anxiety and PTSD. In addition to being a guest on the NYU Doctor Radio on SiriusXM to discuss stress management and healthy coping techniques, I provide workshops through the NYU Langone system on issues related to employee health, managing stress, positive mental health and cultivating happiness through mindfulness.
Positions
Clinical Instructor, Department of Psychiatry
Graduate Education
PsyD from Rutgers University
Postdoctoral Training
Rutgers Behavioral Healthcare , Psychiatry
Opens in a new tab