Education Awards & Honors
2019 Education Awards

The Educator Community's awards program recognizes NYU Langone faculty for their outstanding contributions to medical education and service as role models for future generations. Faculty are honored in four distinct categories: Excellence in Educational Innovation, Excellence in Educational Scholarship, Distinction in Education, and Rising Educator. In 2019, we expanded the award categories to include the inaugural UME (Undergraduate Medical Education) Preclerkship and UME Clerkship Educators of the Year, the GME (Graduate Medical Education) Program Director of the Year, and the Best Medical Education Collaboration awards.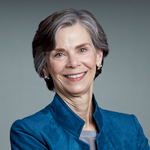 The Excellence in Educational Innovation Award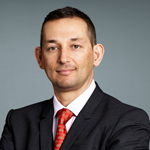 The Excellence in Educational Scholarship Award
Best Medical Education Collaboration
Title: The Living Anatomy Project
Greg Dorsainville, MPS
Sally R. Frenkel, PhD
Victoria M. Harnik, PhD
Kira Melamud, MD
Kristen R. Ramirez, MPhil
Mel G. Rosenfeld, PhD
Brian M. Shearer, PhD
NYU Grossman School of Medicine Master Educator
The designation of "master educator" recognizes "passion, service, and innovation" to our institution and lifetime achievement in education. Rafael Rivera, Jr., MD, MBA, professor in the Department of Radiology, was the 2019 recipient of this award.
Departmental Education Awards and Honors
The following faculty received teaching awards and honors, as well as other notable recognitions, for 2019.
Accelerated Three-Year MD Pathway Advisor
Violet Society Program Career Advisors
Jennifer G. Adams, MD
Lynn M. Buckvar-Keltz, MD
Gillian L. Henry, MD
Aaron L. Hultgren, MD, MPH
Jung T. Kim, MD
Lisa B. Malter, MD
Jeffrey A. Manko, MD
Cecilia L. Mercado, MD
Margaret J. Nachtigall, MD
Gail F. Shust, MD
Bipin Subedi, MD
Sandra S. Tomita, MD
Transition to Residency Advantage Program Coaches
Program coaches for NYU Grossman School of Medicine Transition to Residency Advantage Program hail from various departments.
Department of Medicine
Jennifer G. Adams, MD
Anthony Andriotis, MD
Patrick M. Cocks, MD
Andrew E. Dikman, MD
Richard E. Greene, MD, MHPE
Kevin D. Hauck, MD
Rachael W. Hayes, MD
Margaret R. Horlick, MD
Karin Katz, MD
Barbara Porter, MD
Daniel Sartori, MD
Neil M. Shapiro, MD
Department of Obstetrics and Gynecology
Margaret J. Nachtigall, MD
Department of Orthopedic Surgery
Donna P. Phillips, MD
Department of Pathology
Esther H. Adler, MD
2019 Education Mission Leadership Development Program
Mary Abraham, MD, MBA
Robert Angert, MD
Nina Blachman, MD, MHPE
Geraldine Brusca-Augello, DO
Rachael W. Hayes, MD
Heather B. Howell, MD
Eleanore T. Kim, MD
Christie A. Lech, MD, MHPE
Sarah J. Moore, MD
Margaret J. Nachtigall, MD
Aaron Nelson, MD
Samaan Rafeq, MD
Suparna A. Sarkar, MD, PhD
Nathaniel R. Smilowitz, MD
Deane E. Smith, MD
Vishal D. Thanik, MD
Intramural Distinction
Ian M. Ahearn, PhD, received a departmental Teacher of the Year Award
Nina Blachman, MD, MHPE, recipient of the NYU Faculty Teaching Award—Geriatrics Medicine; best GME Poster Award at NYU Quality and Safety Day
Eric E. Bondarsky, MD, recipient of the Teacher of the Year Award
Nooshin K. Brinster, MD, appointed to associate program director, dermatology residency program
Benjamin M. Brucker, MD, named director, Female Pelvic Medicine Reconstructive Surgery Program and Female Pelvic Medicine Fellowship Program
Gina A. Ciavarra, MD, named program director, musculoskeletal imaging fellowship radiology
Chanelle A. Coble-Sadaphal, MD, named associate program director, pediatric residency
Susan E. Cohen, MD, FAAHPM, recipient of the NYU Faculty Teaching Award—Palliative Care
Hannah S. Famiglietti, MD, recipient of the Medical Student Inpatient Teaching Attending of the Year
Michael J. Garabedian, PhD, appointed vice chair of education
Michael Goonan, MD, named Inpatient Attending of the Year 2018–19, pediatrics residency program
Richard E. Greene, MD, MHPE, named 2019 Outstanding Teacher and Faculty Member, Alpha Omega Alpha Honor Medical Society Delta Chapter of New York; named Teacher of the Year for Outpatient Resident Teaching, NYU Grossman School of Medicine
Melanie K. Greifer, MD, named director, fellowship, pediatric gastroenterology
Rachael W. Hayes, MD, appointed as associate program director, internal medicine residency, NYU Langone Hospital—Brooklyn
Margaret R. Horlick, MD, appointed senior associate director, internal medicine residency program
Jafar J. Jafar, MD, recipient of the Neurosurgery Faculty Teaching Award
Randie H. Kim, MD, received departmental Innovator of the Year Award
Christian Koziatek, MD, MS, received the Academic Attending of the Year Award, Emergency Medicine
David B. Kudlowitz, MD, recipient of the Distinguished Teaching Award in the Clinical Sciences by NYU Grossman School of Medicine Class of 2019
Georgeann McGuinness, MD, named Alpha Omega Alpha (AOA) Faculty Member
Sarah J. Moore, MD, selected to participate in NYU Langone's 2019 Education Mission Leadership Development Program
Vikash S. Oza, MD, appointed to associate program director, dermatology residency program
Dominique Malacarne Pape, MD, named associate clerkship director, obstetrics and gynecology clerkship program
Kelly V. Ruggles, PhD, appointed assistant director of biomedical informatics, Institute for Innovations in Medical Education
Joshua K. Sabari, MD, received Medical Oncology Teacher of the Year Award
Raj Sahulee, DO, named associate director, fellowship, pediatric cardiology
Sandeep G. Sirsi, MD, named general surgery program director, NYU Langone Hospital—Brooklyn surgery residency
Daniel Sartori, MD, appointed associate program director, internal medicine residency, NYU Langone Hospital—Brooklyn
Verity E. Schaye, MD, MHPE, appointed assistant director of curricular innovation, Institute for Innovations in Medical Education
Alan D. Schlechter, MD, appointed director of faculty development and engagement, clinical mentoring champion; recipient of Second-Year Fellows Teaching Award
Mahino A Talib, MD, named associate clerkship director, obstetrics and gynecology clerkship program
Abigail Ford Winkel, MD, MHPE, named assistant director of education scholarship, Institute for Innovations in Medical Education, and assistant director for the Masters of Health Professions Education Program
Sondra R. Zabar, MD, recipient of the NYU Distinguished Teaching Award
Extramural Distinction
Russell S. Berman, MD, appointed vice chair, Complex General Surgical Oncology Board of the American Board of Surgery; appointed chief editor, Surgical Council on Resident Education for Complex General Surgical Oncology
Nina Blachman, MD, MHPE, received Best Paper Award at American Geriatrics Society Annual Scientific Meeting; Best Poster Award at Metropolitan Area Geriatrics Society
Colleen C. Gillespie, PhD, received the National Award for Scholarship in Medical Education from the Society for General Internal Medicine
Andrew E. Dikman, MD, accepted to American College of Gastroenterology's Young Physician Leadership Scholars Program
Richard E. Greene, MD, MHPE, appointed as a board member (member at large), Health Professionals Advancing LGBT Equality; selected as a Macy Faculty Scholar
Mary Ann Hopkins, MD, elected member of the Academy of Master Surgeon Educators by the American College of Surgeons
Iffath A. Hoskins, MD, named outstanding reviewer/contributor, American Journal of Obstetrics and Gynecology; appointed chair, American College of Obstetricians and Gynecologists, New York State; named member, Executive Board of the American College of Obstetricians and Gynecologists; elected to American College of Obstetricians and Gynecologists National Board Trustee, March of Dimes; bestowed Letter of Commendation as Outstanding Resident Teacher/Researcher, St John's Episcopal, Queens
Catherine S. Manno, MD, recognized in Crain's New York Business on its annual list of "Notable Women in Healthcare"
Yasha S. Modi, MD, named to American Academy of Ophthalmology Education Committee; served as American Society of Retina Specialists Committee Chair; received American Society of Retina Specialists Honor Award
Michael H. Pillinger, MD, appointed to the Residency Review Committee for Internal Medicine, Accreditation Council for Graduate Medical Education
Deepak R. Pradhan, MD, elected as executive committee member, Section on Medical Education, American Thoracic Society; named Fellow of the American College of Chest Physicians
Verity E. Schaye, MD, MHPE, received the fellowship in diagnostic excellence from the Society to Improve Diagnosis in Medicine
Monica M. Sheth, MD, awarded best manuscript on subject related to radiology education, Association of University Radiologists Joseph E. and Nancy O. Whitley Award
Taraneh Shirazian, MD, received the departmental National Faculty Teaching Award—CREOG from residents
Ilan E. Timor, MD, recipient of the Philadelphia Prenatal Diagnosis Life Achievement Award; awarded Valuable and Continuous Contribution to Medicine, Research and Teaching in OBGYN in the United States
Sondra R. Zabar, MD, recognized in Crain's New York Business on its annual list of "Notable Women in Healthcare"