NYU School of Medicine Institutional Review Boards
Submitting to an Institutional Review Board
NYU School of Medicine Institutional Review Boards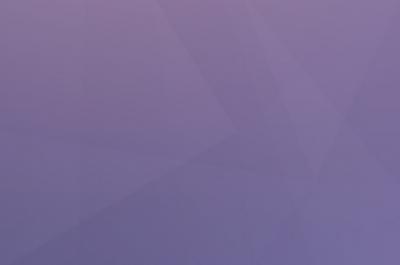 Submitting to an Institutional Review Board
NYU School of Medicine Institutional Review Boards
The institutional review boards (IRBs) at NYU School of Medicine promote and protect the welfare and rights of all human research participants. Our policies and procedures manual, "NYU School of Medicine Policies and Procedures for Human Subjects Research Protection", details not only the policies and regulations governing research with human subjects, but also the procedures for submitting research proposals for review. These policies and procedures apply to all research involving human subjects if NYU School of Medicine faculty, staff, students, or facilities are involved, regardless of sponsorship or performance site.
There are four IRBs at NYU School of Medicine, all of which convene monthly. Each of these committees is composed of faculty, staff, and community representatives, and includes both scientist and nonscientists.
Board A meets on the first Tuesday of each month. Board B meets on the third Tuesday of each month. Board C meets on the fourth Tuesday of each month. Board D meets on the second Tuesday of each month.
Submissions that require full board review will be assigned to the next scheduled board meeting.
If you have questions about your IRB submission once you know which IRB will review your submission, call or email an IRB team member. If your question isn't specific to an IRB submission, email us at irb-info@nyumc.org. Do not use this address to send in your IRB submission; you must use Research Navigator.
If you are currently participating in a research study and would like to talk to the IRB about a question, concern, or complaint, please call our office at 212-263-4110. You can also visit us at One Park Avenue, 6th floor, in Manhattan, Monday through Friday, from 9:00AM to 5:00PM.
Accreditation
NYU School of Medicine's Human Research Protections Program was the first institution in New York City to be awarded full accreditation by the Association for the Accreditation of Human Research Protection Programs (AAHRPP). The AAHRPP is a nonprofit organization that works with organizations that conduct human research to raise the level of protection for research participants.
The AAHRPP accredits organizations that provide participant safeguards surpassing the threshold of state and federal requirements, therefore heightening the level of public confidence in the safety and ethical conduct of research.
Accreditation signifies that organizations such as NYU School of Medicine are committed to the most comprehensive protections for research participants and the highest quality research. The high ethical and professional standards required for accreditation enhance the wellbeing of research participants and have significant benefits for the organizations, sponsors, and regulators.
Applications and Forms
For continuing studies, Research Navigator does not have the subject enrollment questions that our IRB requires. We therefore ask that you download, complete, and submit the continuation appendix for subject enrollment as a supporting document. On the subject enrollment worksheet, the number of enrolled participants should equal the number of subjects that have signed consent. In order to screen subjects, the subject must sign an informed consent document or verbally consent, in studies for which a waiver of documentation of consent has been granted.
Almost all other forms related to study submission are available electronically in Research Navigator. The only paper forms you may need to fill out and upload to your study profile are the appendices listed below:
Other Submission Forms for Upload to Research Navigator
Disclosure of Financial Interest Form
You can access the Investigator Financial Disclosure Form by logging in with your Kerberos ID.
IRB News and Announcements
Recent Notice of Privacy Practice updates include information to patients regarding direct contact patient notifications of NYU Langone's research opportunities. As of October 12, 2016, NYU School of Medicine's Institutional Review Board and the Recruitment and Retention Unit in the Clinical and Translational Science Institute have developed templates to be used when recruitment methods include direct patient contact. 
The following guidance documents and templates have been revised:
When using direct patient contact as a recruitment method, you need to include information in your proposed protocol to the IRB. Once you have IRB approval you may then contact DataCore to obtain a list of patients.
Submitting a New Study to NYU School of Medicine's Institutional Review Board
To submit a new study (initial submission) to our IRB, complete the following steps:
Determine whether your project meets the definition of human subjects research.
Determine the type of review your project will require from the IRB (exempt, expedited, or full board).
Use Research Navigator to create your study's profile.
Use Research Navigator to submit your initial review request to the IRB (and all other relevant Office of Science and Research administrative offices and ancillary review committees).
If needed, fill out and attach additional forms to your study profile in Research Navigator. These include the IRB addenda for vulnerable populations and requests for a waiver of authorization of informed consent.
If you have questions, consult the IRB's guidance document appropriate to your project. If you still have questions after consulting the guidance, contact us to reserve a block of time with one of our scientific managers who can assist you with your submission.
Expanded Access for the Use of Drugs or Devices
You must apply for IRB approval for the use of drugs or devices under a treatment use or other FDA regulated nonemergency use of unapproved drugs or devices outside of an established clinical trial. You should submit an application for expanded access to the IRB when you wish to use a treatment investigational new drug or humanitarian use device, want to obtain a treatment investigational device exemption or a compassionate use investigational device exemption, or wish to do work involving another type of Food and Drug Administration (FDA)–approved expanded access use.
Emergency Use
If needed, you should submit a notification of emergency use of investigational drug or device and emergency use consent form to the IRB when you wish to use a treatment investigational new drug or humanitarian use device, obtain a treatment investigational device exemption or a compassionate use investigational device exemption, or wish to do work involving another FDA-approved expanded access use in a situation warranting emergency treatment.
Research on Decedents
The application for research on decedents should be used when creating a study focusing exclusively on identifiable information from deceased individuals. The IRB needs to determine that your study is allowable under the Health Insurance Portability and Accountability Act, or HIPAA. This form should be uploaded to your Research Navigator study profile.
Response After IRB Review
After your submission is reviewed and approved, the approval letter and one copy of each approved consent form are uploaded to your study profile in Research Navigator. You are informed of approval immediately by a notification from the system. Consent forms include the dates of the new approval period at the bottom of the page. Keep one copy of the continuation approval letter in your study binder along with the submission materials that were approved by the IRB.
Continuing Study Review
After your study receives IRB approval, use Research Navigator to keep the board up to date on any modifications, continuations, new information, and notification of study closure. The IRB must conduct a review of ongoing research at intervals that are appropriate to the level of risk for each research protocol but not less than once per year.
You must seek IRB approval before making any changes to an approved research study—even if the changes are planned for the period for which IRB approval has already been given. Changes to the study protocol may not be implemented until approved by the IRB. However, when a change is necessary to eliminate immediate hazard to a subject, you may implement a change without IRB approval, notifying the IRB at once.
Modifications are protocol changes that are within the scope of what the IRB has authorized. For example, if a researcher wishes to add a population to an existing study without altering study procedures or purpose, an amendment is usually appropriate.
The degree and significance of the changes affect whether the amendment receives full or expedited review. The IRB may use expedited review to review minor changes in an ongoing, previously approved study during the period for which approval is authorized. For a more significant proposed change, such as the addition of procedures involving increased risk or discomfort to subjects, a full board review is needed before the change can be implemented.
During the IRB review process, the board determines the level of review necessary for the project. A project that is particularly risky or has an investigator with a protocol recently suspended by the IRB for compliance concerns might be subject to another review of the project within a couple months after receiving IRB approval. The dates of approval and its expiration are clearly noted on all IRB notifications sent to principal investigators and are strictly adhered to. Principal investigators should allow sufficient time for development and review of renewal submissions.
Continuing review must occur for as long as the research remains active, including for long-term follow-up of participants even when enrollment of new participants is permanently closed and participants have completed research-related interventions. It also occurs even when research activities are limited to the analysis of private identifiable information.
What to Submit for a Continuing Review
The following information must be kept current in your IRB record when you submit a continuing review:
current consent documents
the most recently approved protocol
all other previously approved documents, such as consent forms, assent forms, and advertisements
Note that unless these have changed, the most recent documents should already be in your record, the exception being the very first continuation in Research Navigator if your already-approved study is incomplete. Contact the IRB for full details about this exception.
Investigators must submit documentation to the IRB regarding changes in study status. The following documents are required, but the IRB may request additional information to complete the review and approval process:
a detailed outline of all changes and a rationale for each change, which may be a separate document or a letter from the principal investigator and should be titled "summary of modifications"
a marked-up copy of the revised principal investigator's protocol or sponsor's protocol, as applicable, a copy of which must show all changes from the current, approved version highlighted using track changes in Microsoft Word where possible
a marked-up copy of each revised approved consent, parental permission, or assent document, as applicable, or other documentation provided to subjects that relates to their willingness to continue to participate in the study, a copy of which must show all changes from the current, approved version highlighted using track changes in Microsoft Word where possible
any revised or additional recruitment materials given to participants that are affected by the modification, such as approach letters, telephone scripts, or questionnaires
any other relevant documents
The reviewer conducting the expedited review may make one of the following determinations:
approved as submitted
additional information requested from the principal investigator
additional assistance needed, possibly through the appointment of an ad hoc subcommittee
The modification may be referred to the full board for consideration if the reviewer determines that it does not fall within the federal regulations requirements for expedited approval.
The IRB may take the following actions at a convened meeting:
The board approves the modification request as it has been submitted.
The board grants a conditional approval, meaning minor revisions are required, such as wording changes, with replacement language provided. Such revisions are presented to the principal investigator for incorporation by simple concurrence. The chair(s) or certain designated IRB office staff upon receipt may approve the revisions without further action by the IRB.
The board defers the amendment for substantive issues. This action is taken if substantial modification or clarification is required or insufficient information is provided to judge the application adequately. IRB approval of the proposed amendment does not occur until the principal investigator submits the revised material and it is reviewed again by the convened IRB.
The board disapproves the amendment. Questions and issues are of such magnitude that the IRB determines approval of the amendment is not warranted.
A notification of approval is sent to the principal investigator and study team. Approval of a modification does not alter the date of the study's approval period.
Reportable New Information
The principal investigator must notify the IRB of any change that occurs during the course of a study within five working days of learning about the event. Use Research Navigator to report such new information. Submit a narrative summary of all events, whether they were previously reported or not, or serious or not, and submit routine, periodic reports (such as reports that indicate no changes or sponsors' annual progress reports) to the IRB at continuation.
If unanticipated problem involving risk to participants occurs, and if the principal investigator is the only monitoring entity, items in Section I below must be reported immediately, and items in Section II should be reported to the IRB within five working days. If there is a monitoring entity in addition to, or other than, the principal investigator, report to the IRB using Research Navigator within 10 working days of receiving an assessment from the monitoring entity. Only if the monitoring entity deems an event an unanticipated problem should the principal investigator report it to the IRB.
Section I: Unanticipated Problems Involving Risks to Participants or Others
Unanticipated problems are events (including internal or external events, deaths, life-threatening experiences, injuries, breaches of confidentiality, or other problems) that occur any time during or after the research study. The monitoring entity or principal investigator determines that the events include all of the following:
They are unanticipated—that is, not in the consent form, investigator brochure, protocol, package insert, or label or they are unanticipated in frequency, severity, or specificity.
They are related to the research procedures—that is, caused by or probably caused by research activity, or if a device is involved, probably caused by or associated with the device.
They are harmful—that is, they caused harm to participants or others or placed them at increased risk for harm.
In other words, to qualify as an unanticipated problem, an event must be unanticipated and related and harmful.
Unanticipated deaths or life-threatening experiences related to the research (at NYU Langone or when NYU Langone is the coordinating institution in a multisite study) must be reported immediately when the research team learns of the event.
Section II: Reportable Events and Information Other Than Unanticipated Problems
new information indicating a change to the risks or potential benefits of the research, in terms of severity or frequency (such as analysis indicating lower-than-expected response rate or a more severe or frequent side effect, other research finding that an arm of study has no therapeutic value, or an FDA labeling change or withdrawal from market)
protocol deviation or violation, only if one or more of the following criteria is met:
it was intended to eliminate apparent immediate hazard to a research participant
it was harmful (caused harm to participants or others or placed them at increased risk of harm)
it represented possibly serious or continued noncompliance
a complaint unresolved by the research team or that indicates increased or unexpected risks
incarceration of a participant, when the principal investigator believes it is in the best interest of the participant to remain in the study
an unanticipated adverse device effect
new information about the effect on health or safety or any life-threatening problem or death caused by or associated with a device, if that effect, problem, or death was not previously identified in nature, severity, or degree of incidence, or any other unanticipated serious problem associated with a device that relates to the rights, safety, or welfare of subjects
a protocol exception request (include the protocol exception request appendix)
Changes in Staff
When the principal investigator of a study changes, the IRB needs to receive a modification submission with the appropriate department chair's signature (which Research Navigator will coordinate). This is needed for principal investigator changes and not for any other type of amendment. For any other change in study staff, such as subinvestigators or coordinators, a regular modification submission via Research Navigator is required.
Any staff addition requires an accompanying financial disclosure form.
Final Study Closure
The completion or termination of your study is a change in activity and must be reported to the IRB. A final report to the IRB allows the closure of all files and provides information that the IRB may use in the evaluation and approval of related studies.
Closure of a study means that no further research, follow-up, or data analysis may be performed. If any subjects are still participating in your study or research results are still being reviewed, the study cannot be closed. A study is not closed simply because no additional subjects are to be enrolled.
If your study has closed, you should submit a final study closure via Research Navigator. You must upload a final report with the closure submission.