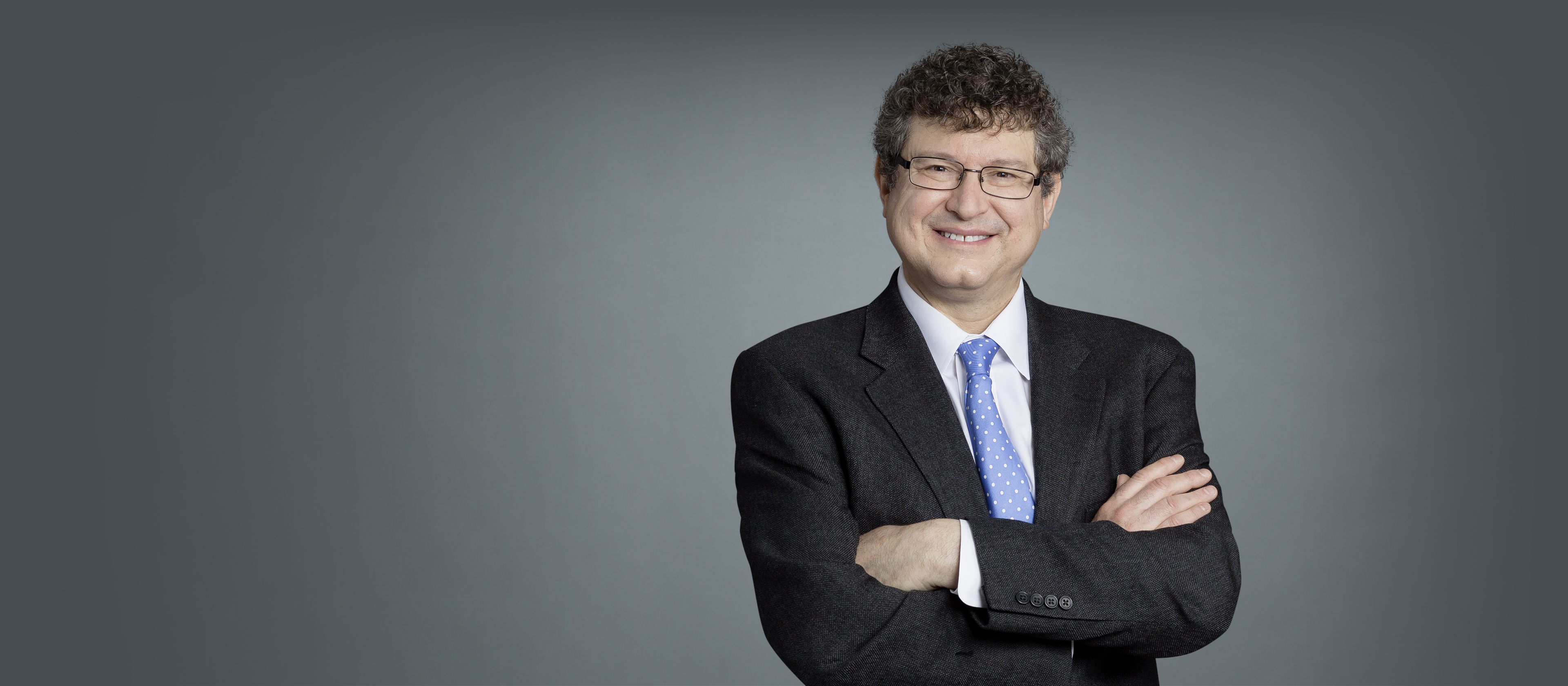 Alan L. Mendelsohn,
MD
Professor, Department of Pediatrics
Professor, Department of Population Health
Summary
Alan Mendelsohn, MD is a developmental-behavioral pediatrician who is Associate Professor of Pediatrics and Population Health at New York University School of Medicine and Bellevue Hospital Center. Dr. Mendelsohn is Director of Research for the Divisions of General and Developmental-Behavioral Pediatrics and Co-Director of Biostatistical Analysis Coursework for the NYU Clinical and Translational Science Institute - Masters of Science Program in Clinical Investigation. Dr. Mendelsohn is a member of the American Academy of Pediatrics Council on Early Childhood, the Academic Pediatric Association Child Poverty Task Force and the NIH/NICHD Biobehavioral and Behavioral Sciences Subcommittee. He has received national recognition for his work as a Zero to Three Leaders for the 21st Century Harris Fellow. Dr. Mendelsohn's research has focused on poverty-related disparities in critical child outcomes including child development, obesity and chronic disease. He has investigated the role of environmental factors, both psychosocial (parent-child interactions, electronic media exposure, maternal depression, maternal literacy/health literacy, feeding practices) and biologic (lead), in relation to these outcomes. Dr. Mendelsohn's studies have demonstrated the potential role for the pediatric primary care setting as a universal platform for promotion of school readiness through enhanced parenting, through interventions such as Reach out and Read and the Video Interaction Project. Dr. Mendelsohn has been the recipient of NIH/NICHD R01 funding as a Principal Investigator since 2005. Dr. Mendelsohn is also a co-author of an instrument (StimQ) that can be used to assess the cognitive home environment in low income households.
These focus areas and their associated publications are derived from medical subject headings from PubMed.
represents one publication
Loading...
*Due to PubMed processing times, the most recent publications may not be reflected in the timeline.
Positions
Prg Dir Fellow Developmental-Pediatrics
Graduate Education
MD from State University of New York at Stony Brook
Early childhood research quarterly. 2023 Apr 01; 63:362-369
Journal of pediatrics. 2023 Apr; 255:159-165.e4
Validation of Parenting Your Baby and Parenting Your Toddler and Associations with Engagement in Parenting Intervention
Journal of child & family studies. 2023;
PloS one. 2023 Aug; 18(7):e0286708
Pediatric research. 2022 Dec 15; 1-8
Journal of developmental & behavioral pediatrics. 2022 Dec 01; 43(9):e590-e597
Opens in a new tab