MD/PhD Program
Our MD/PhD program prepares candidates to excel in both the laboratory and the clinic.

At NYU Grossman School of Medicine's Vilcek Institute of Graduate Biomedical Sciences, we prepare MD/PhD candidates who seek to move beyond the boundaries separating scientific research and clinical practice. Through our Medical Scientist Training Program, one of 49 programs in the United States recognized by the National Institutes of Health/National Institute of General Medical Sciences, our rigorous dual MD/PhD curriculum merges the fundamentals of scientific inquiry with clinical insight and experience.
Under the guidance of our training faculty, our graduates are poised to assume leadership positions in academic medicine and biomedical research. Learn more by requesting our MD/PhD program eBook.
Note that all applications to our MD/PhD program are handled through the American Medical College Application Service (AMCAS). If you are interested in pursuing a career as a physician–scientist, the AMCAS application for the 2023–24 academic year opens on May 4 and becomes open for submission on May 28. The MD/PhD program begins receiving application data on June 26.
Contact Us
NYU Grossman School of Medicine's MD/PhD program office is located at 550 First Avenue, Medical Science Building, Suite 257. If you would like more information about our curriculum or other aspects of the graduate program, including admissions, email us at MSTP@NYULangone.org, or call 212-263-5648.
Life as a Graduate Student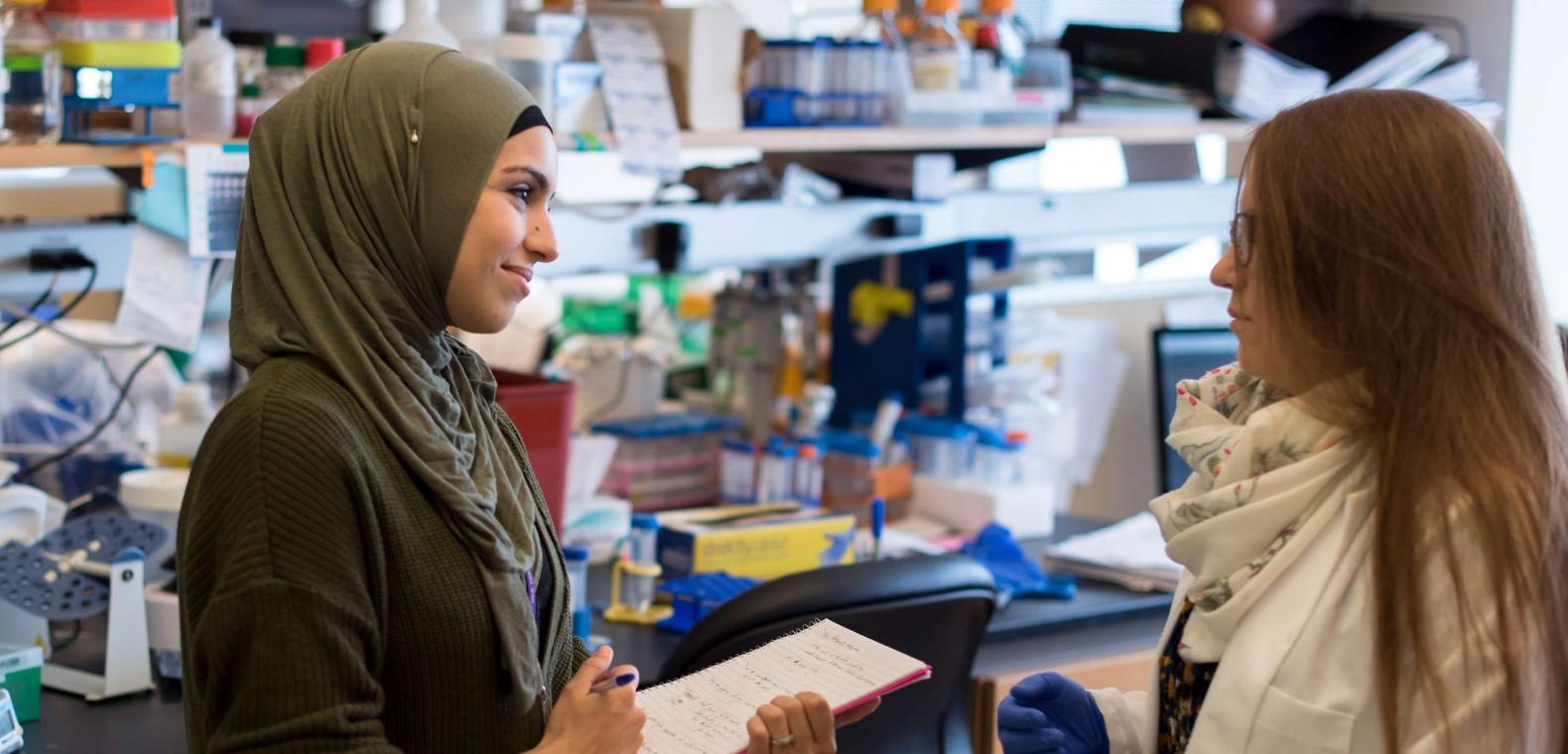 Life as a Medical Student