MD/PhD Program
Our MD/PhD program prepares candidates to excel in both the laboratory and the clinic.

At NYU Grossman School of Medicine's Vilcek Institute of Graduate Biomedical Sciences, we prepare MD/PhD candidates who seek to move beyond the boundaries separating scientific research and clinical practice. Through our Medical Scientist Training Program, one of 49 programs in the United States recognized by the National Institutes of Health/National Institute of General Medical Sciences, our rigorous dual MD/PhD curriculum merges the fundamentals of scientific inquiry with clinical insight and experience.
Under the guidance of our training faculty, our graduates are poised to assume leadership positions in academic medicine and biomedical research. Learn more by requesting our MD/PhD program eBook.
#2
medical school in the nation for research, according to U.S. News' 2023 "Best Graduate Schools"
MD/PhD Program eBook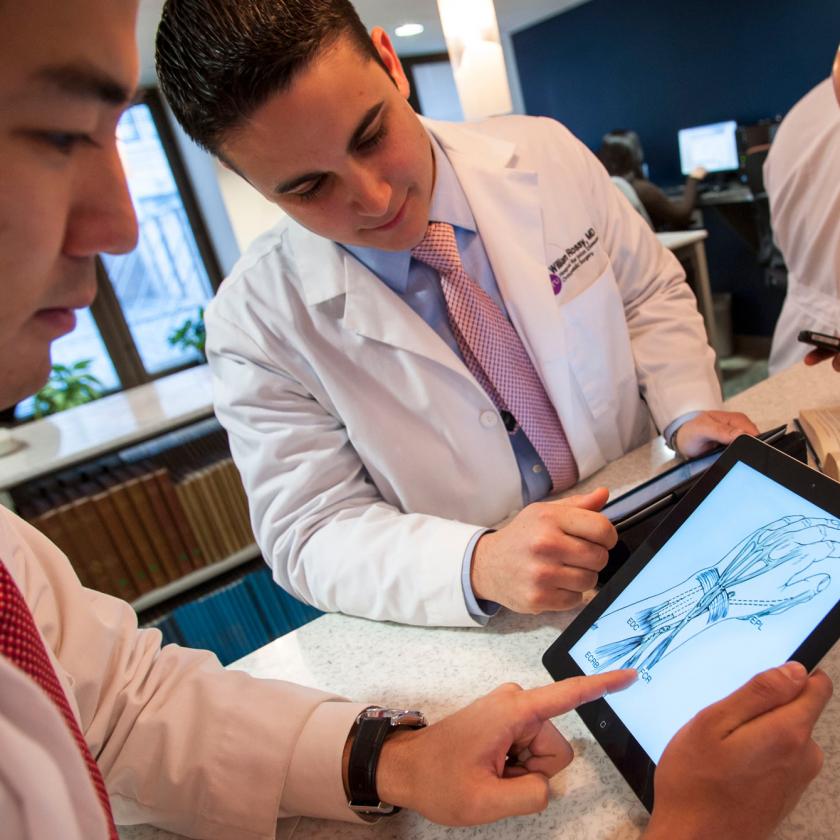 Note that all applications to our MD/PhD program are handled through the American Medical College Application Service (AMCAS). If you are interested in pursuing a career as a physician–scientist, the AMCAS application for the 2022–23 academic year opens on May 4 and becomes open for submission on May 28. The MD/PhD program begins receiving application data on June 26.
A Message from the Director of the Medical Scientist Training Program
Dear Future Physician–Scientists:
Never has there been a better time to embark on a career of discovery and innovation in biomedical sciences. Never have we had better tools. Never have we had more insight into fruitful research directions. The challenge for you will be to use these tools and insights in a way that maximizes impact on human health.
The genomic revolution has revealed a universe of genetic complexity that will help you understand, diagnose, and treat diseases that were formerly mysterious. Personalized medicine is at our doorstep, especially in the area of oncology. Revolutions in biochemistry and structural biology have revealed new approaches to drug design that have already led to several magic bullets and hold promise for an exponential growth in rationally designed drugs. New insights into the immune system have led to novel therapies using engineered antibodies and immune receptors. Basic understanding of the cell biology of receptor recycling led to a class of drugs with profound impact on the scourge of atherosclerosis. Progress in neuroscience has placed us on track to treat neurodegenerative diseases.
It is indeed an exciting time to begin a career in biomedical research. Physician–scientists will play pivotal roles in the great successes of translational medicine that lie ahead. NYU Grossman School of Medicine pioneered one of the first MD/PhD programs in the United States. We remain committed to providing the best education possible for our students. Learn more via our website and ebook.
Mark Philips, MD
Director, Medical Scientist Training Program
Professor, Departments of Medicine, Cell Biology, and Biochemistry and Molecular Pharmacology
Associate Director, Basic Research, Laura and Isaac Perlmutter Cancer Center
Contact Us
NYU Grossman School of Medicine's MD/PhD program office is located at 550 First Avenue, Medical Science Building, Suite 228. If you would like more information about our curriculum or other aspects of the graduate program, including admissions, email us at vilcek-info@nyulangone.org, or call 212-263-5648.
Life as a Graduate Student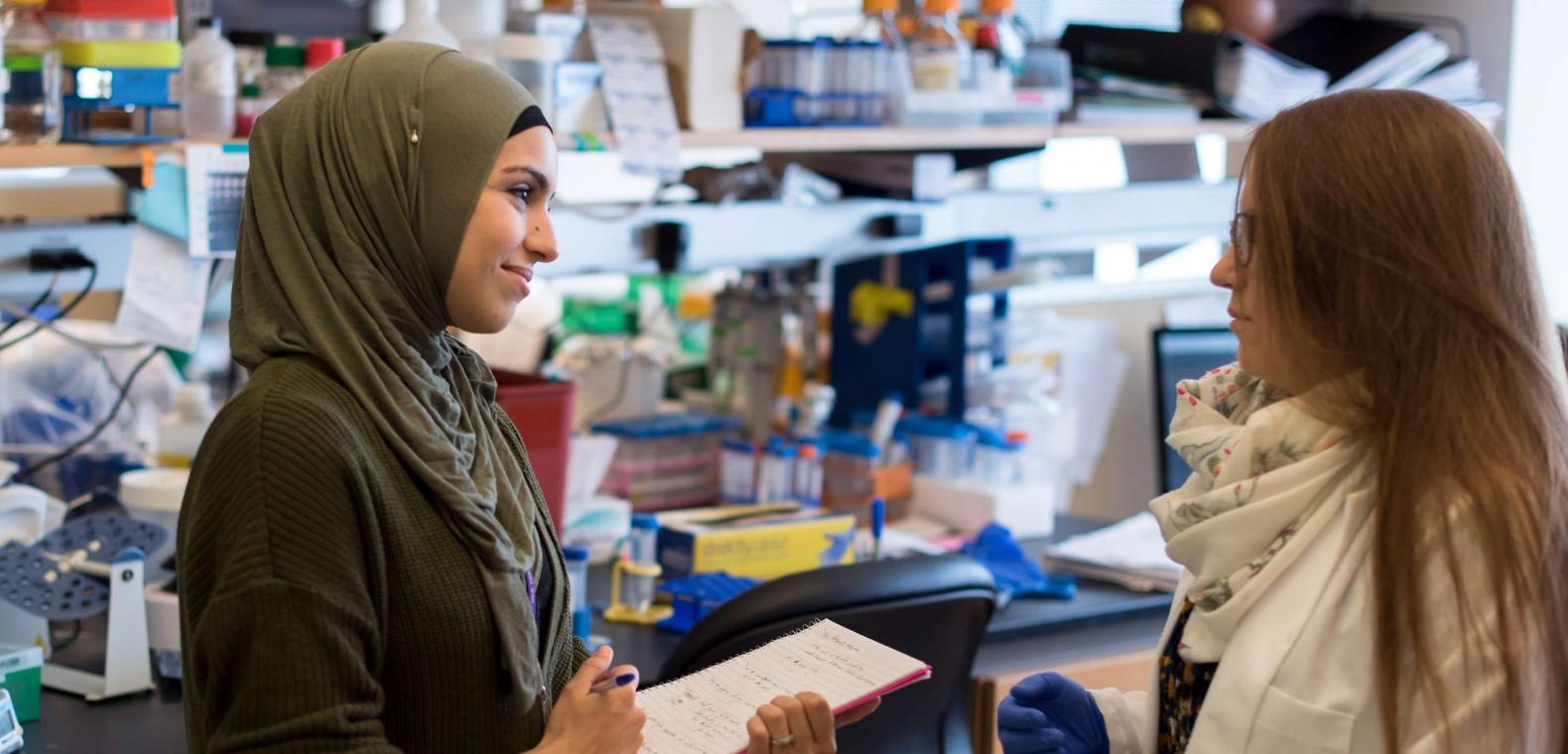 Life as a Medical Student