Life at NYU Grossman School of Medicine
Life as a Medical Student

Life as a Medical Student
No matter the degree pathway they're pursuing, medical students at NYU Grossman School of Medicine are passionate about the future of healthcare and their own futures. Their diverse backgrounds make for a vibrant learning community. Their merits transcend test scores and academic metrics and have as much to do with the determination and compassion that burn bright in their hearts.
Meet five of our students, and get their firsthand accounts of what it's like to be a student at NYU Grossman School of Medicine.
Merit Scholar Salma Abdou Finds Camaraderie and Community in the Big City
For third-year medical student and merit scholar Salma Abdou, what sets NYU Grossman School of Medicine apart is its culture of camaraderie and support.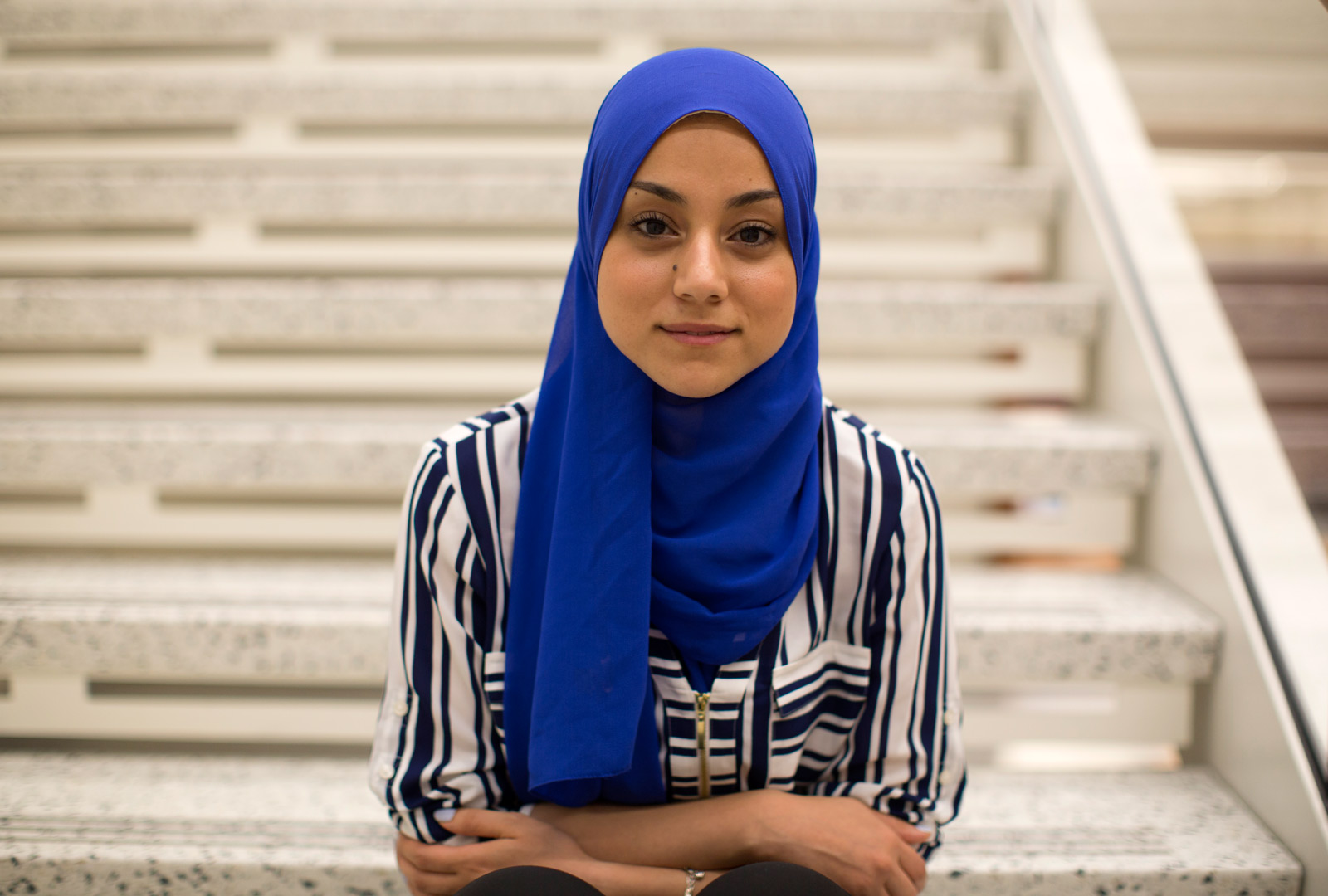 "You would think it would be easy to get lost in such a large institution in such a big city, but it's very comforting to know you always have a home base with your classmates," says Salma. "NYU Grossman School of Medicine does a very good job promoting this type of community. Residents and attending physicians set the example, and the social events and activities planned by student government also help."
Another thing that sets the program apart is that the administration really cares about students' insights and thoughts on ongoing projects, she adds. "We have many opportunities to make suggestions and provide feedback, and you can see how that feedback is taken into account and actually acted on.
"You always feel like you're a part of something bigger than just yourself here," Salma says. "NYU Grossman School of Medicine motivates me to be the best version of myself. Whatever I do in my career, it is 100 percent responsible for."
Ignacio Calles Appreciates Exposure to Practicing Medicine in Different Healthcare Settings
Third-year student Ignacio Calles took a nontraditional path to medicine. A middle school dropout, he worked at manual labor jobs for years before ultimately earning a college degree. Ignacio chose NYU Grossman School of Medicine because it gives him the chance to practice medicine and meet a diverse patient population in a variety of settings, including private, public, and federal hospitals.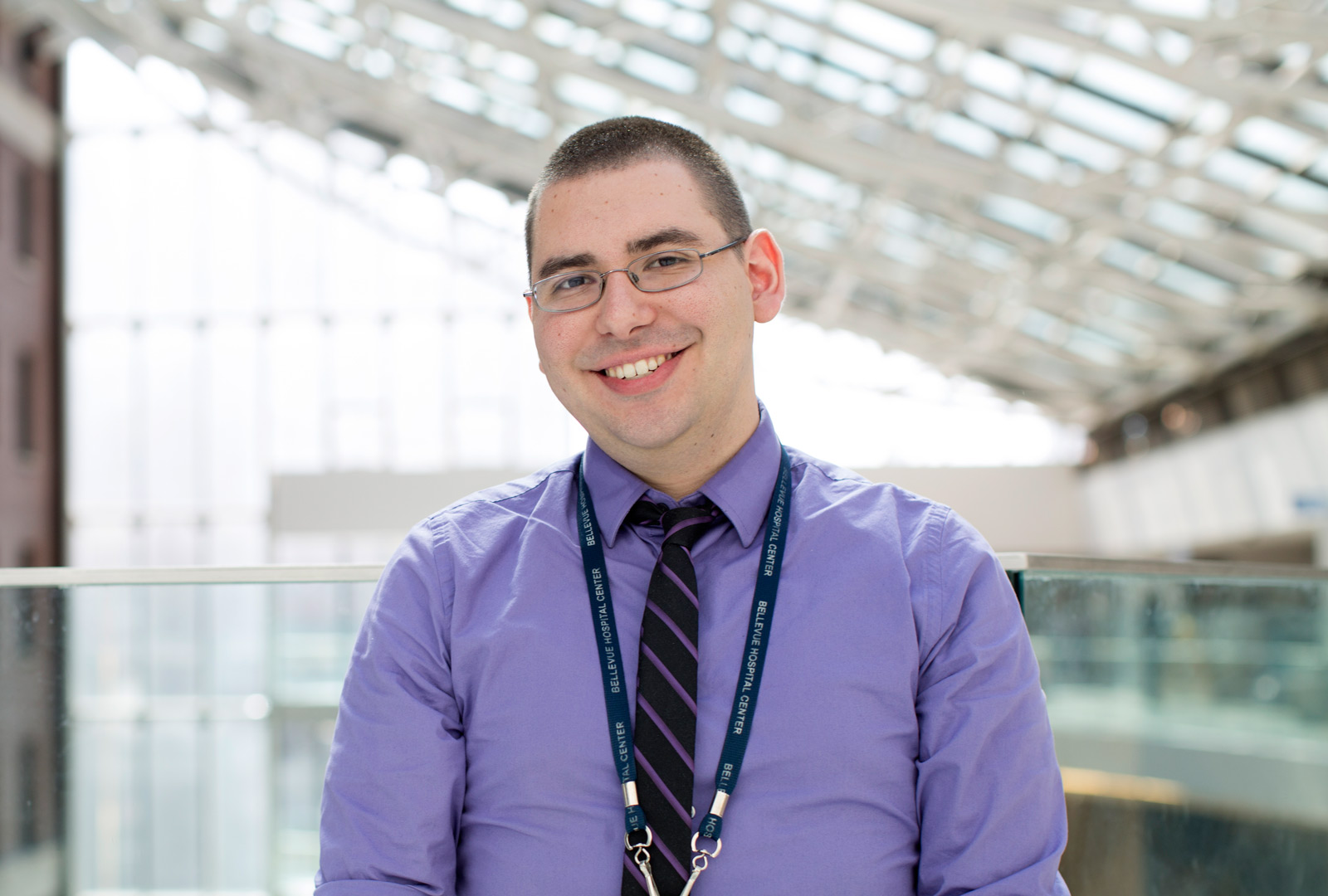 "As someone from an economically disadvantaged background, it's been really important to me to be able to give back to the kinds of communities that I come from," Ignacio says. "It's amazing to work alongside some of the best and brightest in medicine to bring healthcare to every single person that comes through our doors."
He also values the support given by NYU Grossman School of Medicine's community. "I've even received emails and text messages from attending physicians who just want to check in and make sure I'm doing okay," says Ignacio. "Whether they're helping me find financial support to attend a conference or offering guidance on publishing a research article, there are people here who have my best interests at heart."
Getting a Jump on Her Career Is a Highlight for Three-Year MD Pathway Graduate Jenna Conway, MD
Jenna Conway, MD, is one of the first students to graduate from NYU Grossman School of Medicine's accelerated three-year MD pathway. The opportunity to complete her medical degree at an accelerated pace and get a jump on developing relationships and conducting research in her chosen specialty appealed to the former investment banker.
"As a nontraditional student I knew I wanted to go into neurology when applying to medical school," says Jenna. "The opportunity to start my career a year earlier and to be integrated into the neurology department from day one of medical school was enticing."
The three-year MD pathway revolutionizes medical education, she says, by allowing students to begin their careers earlier with less debt and providing a continuum of training between undergraduate medical education and graduate residency training.
Jenna credits NYU Grossman School of Medicine's community for smoothing her transition to residency. "Everyone here is eager to show us ways to connect to the hospital and the community," she adds. "They encourage us to explore and hone in on our specific interests."
Mentorship and Training for Future Physician–Scientists Appeals to MD/PhD Student Marcus Hines
The opportunity to be mentored by and collaborate with distinguished faculty makes NYU Grossman School of Medicine stand out for Marcus Hines. In pursuing dual MD and PhD degrees, the aspiring physician–scientist conducts research in the laboratory of Sergei Koralov, PhD.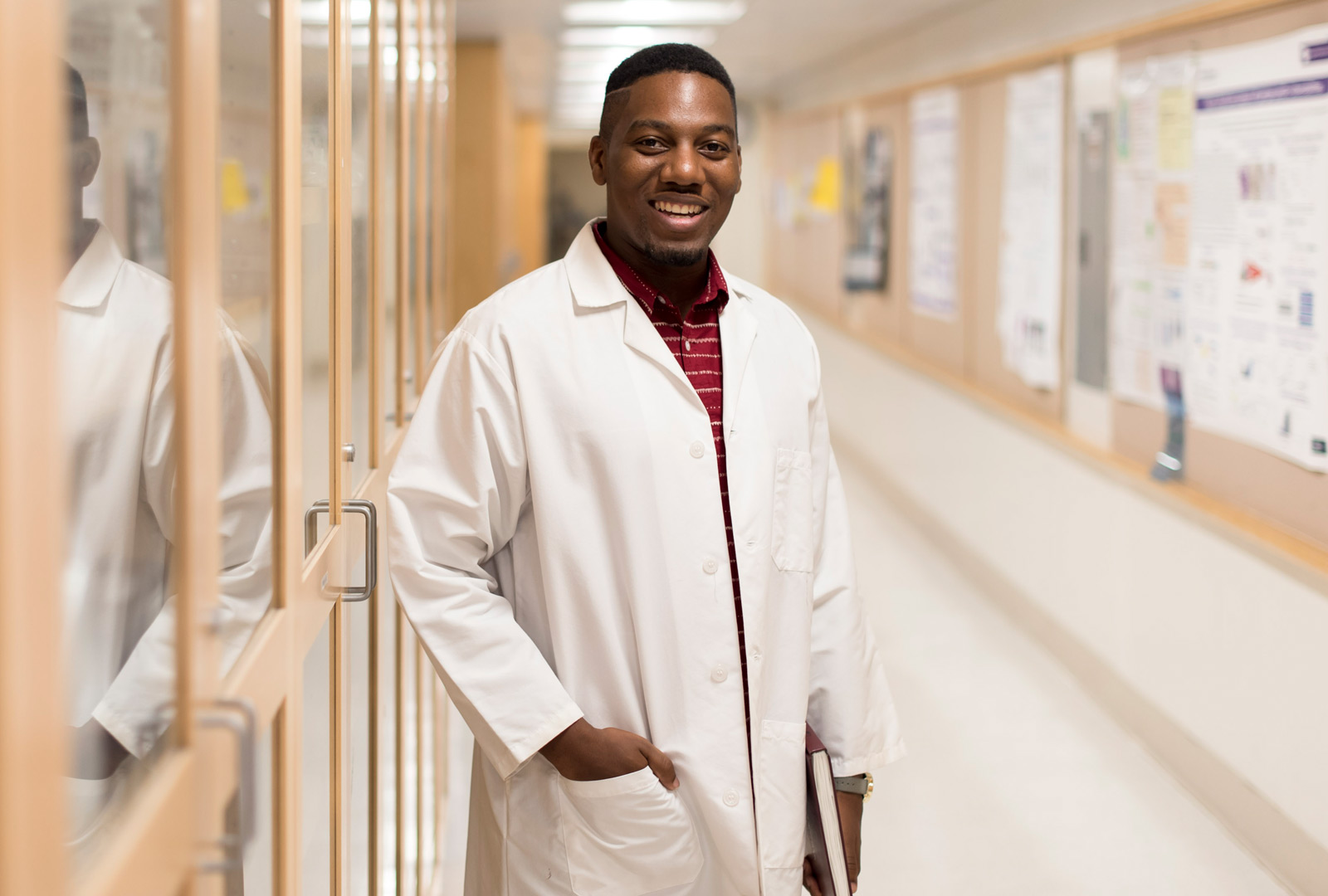 "I have found a number of role models and mentors who share their time and advice, from thesis advisors and committee members to administrators and faculty," says Marcus. He also recognizes that NYU Grossman School of Medicine attracts the biggest names and brightest minds from so many varied fields. "Being able to meet and speak with professionals in such diverse careers has played an integral role in my career aspirations."
Although pursuing two degrees at once is a big undertaking, Marcus says that NYU Grossman School of Medicine's approach to training future physician–scientists is complementary. "The medical school curriculum helps frame the importance and implications for my research, while the insight I gain from my graduate training helps me to critically think of disease progression and understand the biology underlying treatments," he says.
A Flexible Curriculum Allows Sunny Patel to Pursue Both MD and MBA Degrees
For fourth-year medical student Sunny Patel, NYU Grossman School of Medicine's dual MD/MBA degree was a big draw. The flexible curriculum encourages students to engage in fields that intersect with medicine, pushing the boundaries of traditional medical education.
"NYU Grossman School of Medicine's unique curriculum integrates classroom knowledge with clinical experience," says Sunny. Whereas most medical schools have two years of textbook-based preclinical studies, NYU Grossman School of Medicine has moved away from that, incorporating bedside sessions in the first year of the curriculum.
For example, after studying the pathophysiology of cystic fibrosis, Sunny was able to work with someone with the condition. "That was such a great illustration of the power of medicine. It's something I'll never forget."
Sunny says the curriculum's flexibility also helps him understand the impact that the business of healthcare has on patient care.
"Going to business school while still in medical school prepares me to begin applying the principles I've learned on the first day of residency," he says. "NYU Grossman School of Medicine sets me up for success as a leader in healthcare."