Life at NYU Grossman School of Medicine
Life as a Postdoc

Parents who balance careers with family. International students who've come to New York City for the first time. Men and women who inspire others and are inspired by the work they do. They are all postdoctoral fellows at NYU Grossman School of Medicine. Learn about their lives and their work and how our people, programs, and facilities help them reach their goals.
Inbar Azoulay-Alfaguter Finds Support as a Mother and a Working Scientist
Moving to New York City as a single person can be exciting. But immigrating with two children under the age of five might more accurately be described as overwhelming. And so it was at first for postdoc Inbar Azoulay-Alfaguter, PhD, and her husband. As she says of their move to New York from Israel, "Everything's more complicated with children."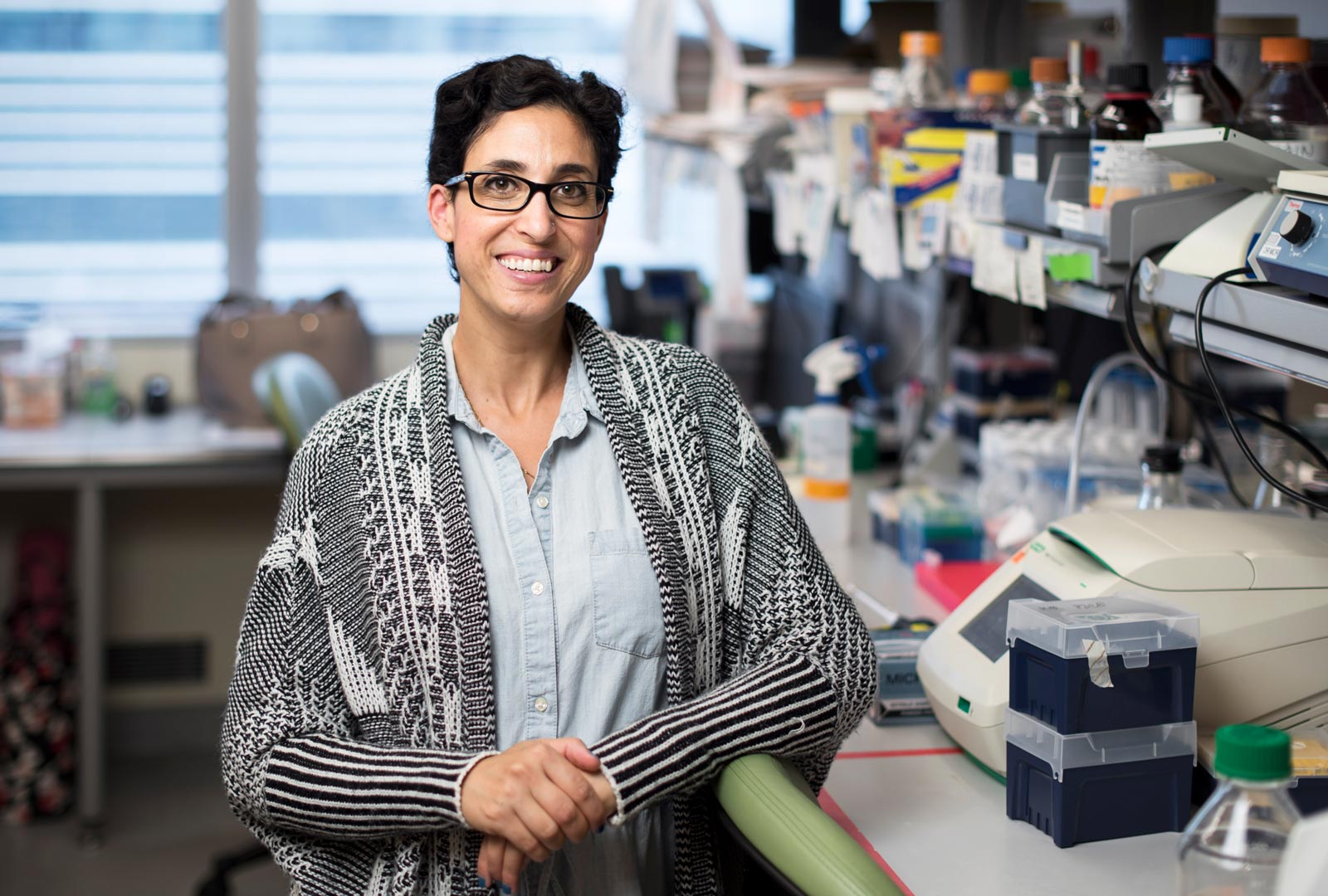 In addition to learning to navigate a new city, Inbar, who studies T cells and immunity as a postdoc in the Mor Lab at NYU Grossman School of Medicine, needed to get her son into school. The postdoctoral training staff explained how the school system works and what certificates she needed.
"They connected me with postdocs who were from Israel, had young children, or both," Inbar says. "That led directly to the formation of a postdoc parents group. Now there's a dedicated listserv, where we exchange ideas and advice and stay connected."
Inbar still gets plenty of support in weekly meetings with Assistant Dean for Postdoctoral Affairs Keith Micoli, PhD, and his team. He calls it "coffee with Team Best," she says. "It's where postdocs can get help and feedback about any challenges, personal or professional."
As Inbar continues her work in the Mor Lab, she anticipates a possible career in pharmaceutical research here in the United States.
"It was a challenge at first," she says, "but I'm so pleased I'm here."
Bhishma Amlani Cultivates Life Inside and Outside the Lab
A native of Surrey, England, Bhishma Amlani, PhD, studies stem cells in the Stadtfeld Lab. He's also involved with NYU Grossman School of Medicine's postdoc council—a group of postdocs representing various departments who gather to discuss how to enhance their lives and careers as postdoctoral scholars.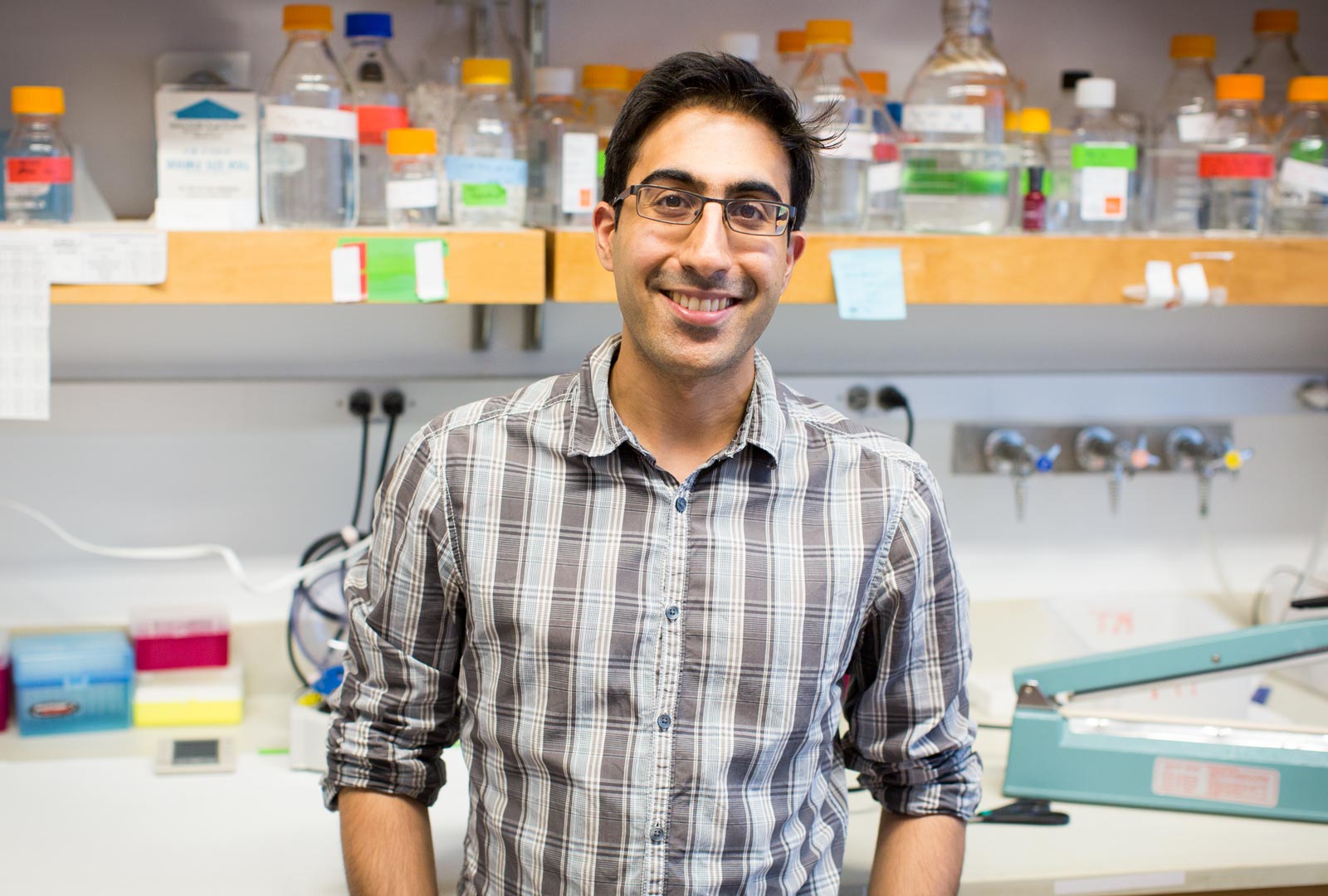 "We present a range of events," he says, "including career panels and workshops like tax prep, grant writing, and lab management, and social outings like camping, kayaking, and ski trips. It's a great way to meet your fellow postdocs."
Bhish also teaches bioinformatics to scientists as a member of the Sackler Data Wranglers, one of the many student-run clubs at NYU Grossman School of Medicine. During meet-ups, students and postdocs present tutorials on topics appealing to bench scientists who have little training in bioinformatics.
"Researchers are generating larger and more complex data sets from their experiments, and they need to be able to analyze them," Bhish explains. "It's been rewarding to hear from attendees about the projects they've been able to take on with their newfound knowledge."
A Flexible Schedule Eases the Dual Demands of Parenting and Research for Douglas Hanniford
When Douglas Hanniford, PhD, earned his doctorate from NYU Langone's Department of Pathology in 2012, his research with the Hernando Research Group on melanoma so compelled him that he stayed on to pursue his postdoc.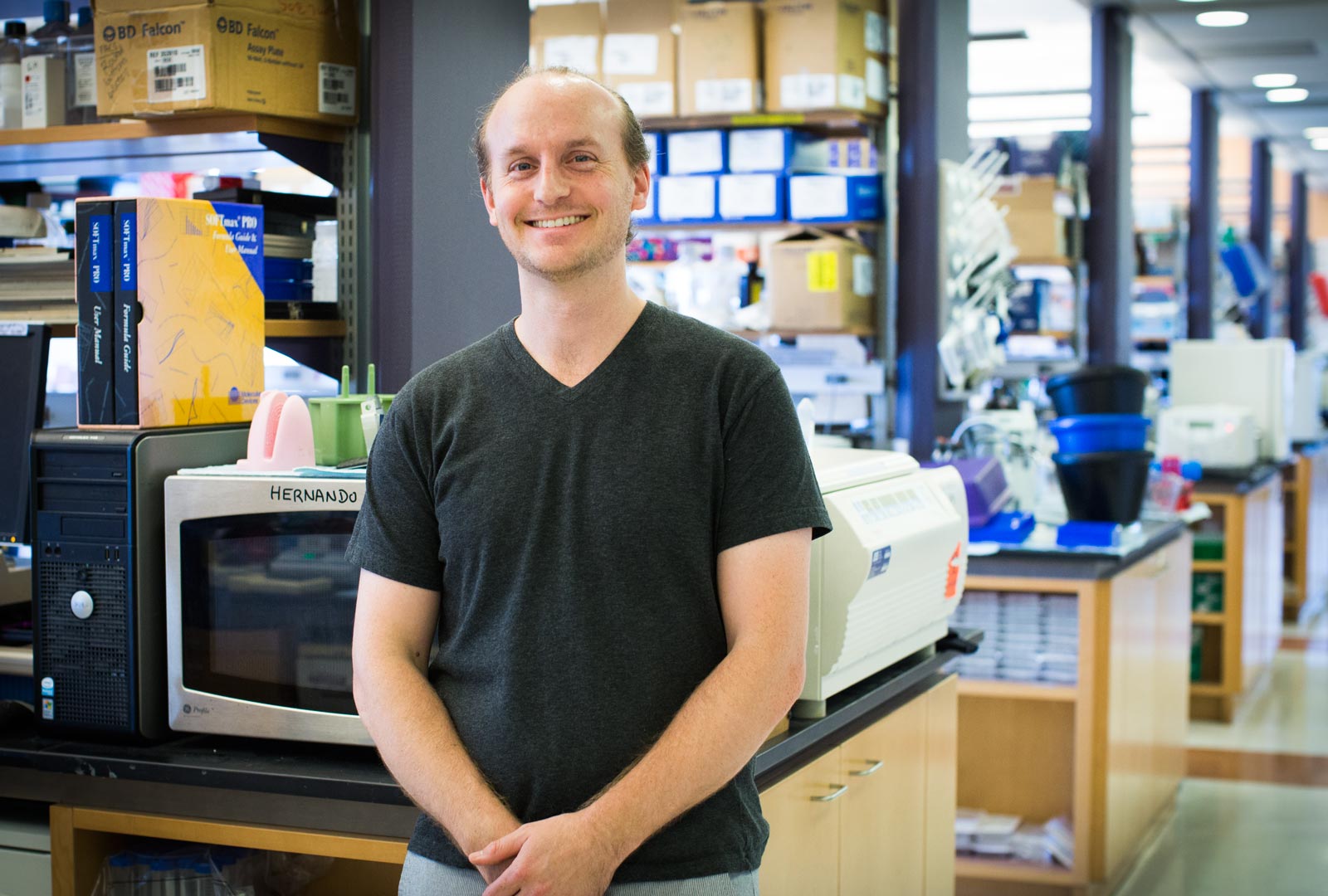 Under the direction of primary investigator Eva Hernando, PhD, the group studies mechanisms that regulate melanoma growth, survival, and metastasis.
Other factors made staying on at the lab the right choice. Douglas and his wife are parents to a three-year-old and an infant, and he found Dr. Hernando to be "incredibly flexible and supportive of the demands of parenthood," he says.
Consequently, he shoulders much of the couple's childcare responsibilities. As a backup, a childcare program subsidized by NYU Grossman School of Medicine eases the balance between working as a scientist and parenting.
"I can't say enough about the Bright Horizons program," says Doug. "Kids have a remarkable tendency to get sick, and so it's great to have a subsidized care program we can rely on."
Debasmita Roy Is Inspired by Teaching Young Scientists
Her face lights up when she talks about a graduate student she's mentoring who just defended his internship proposal.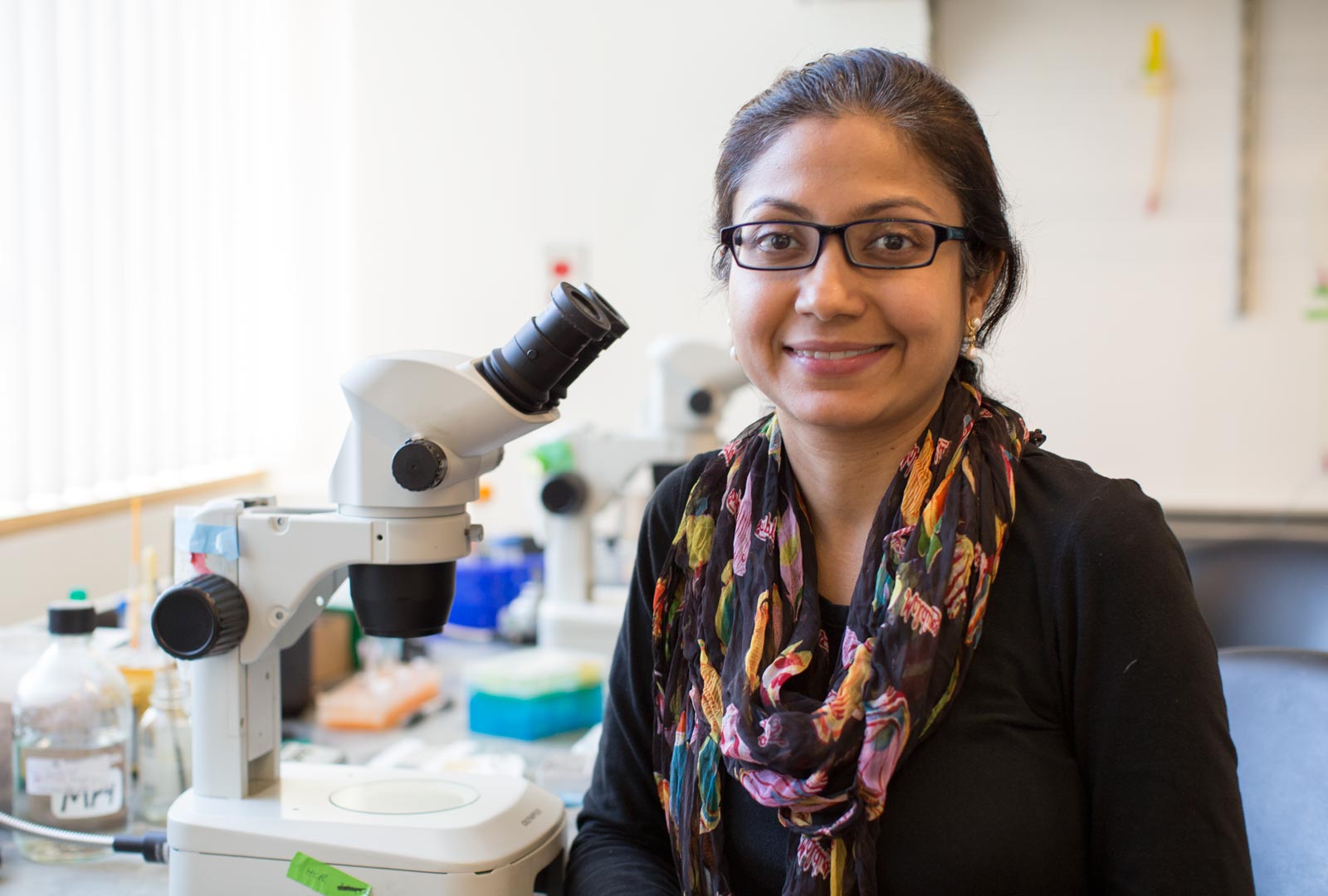 "After the meeting someone said to me, 'Oh, Deb, you look like a proud mom!'" says Debasmita Roy, PhD. "I've been working with him for five months. He even managed to impress my principal investigator." The student was part of an exchange program between NYU Grossman School of Medicine and University of Paris Diderot in which students work in a lab for five months and then present their research.
Working with young scientists has always motivated Debasmita, who works in the E. Jane Albert Hubbard Lab studying stem cell signaling and its role in cancer development. She credits Keith Micoli, PhD, assistant dean for postdoctoral affairs, with giving her vital teaching experience.
"The medical center doesn't have undergraduates for me to teach," she says. "And graduate students are being taught primarily by principal investigators. So Keith said, 'Help me with the professional development classes. Create the syllabuses and design some of the classes.' Now, when I have interviews, I'll be able to say, yes, I have mentoring and teaching experience."
Debasmita plans on finishing her postdoctoral training next year and then teaching at the college level and dedicating her summers to her research.
Bhama Ramkhelawon Receives Funding for Her Own Lab
In 2015, Bhama Ramkhelawon, PhD, won a National Institutes of Health (NIH) Pathway to Independence Award. This prestigious grant allowed her not only to complete her postdoc research—investigating the role of the immune response in cardiometabolic disorders—but also to fund her own lab, as a principal investigator, for three years.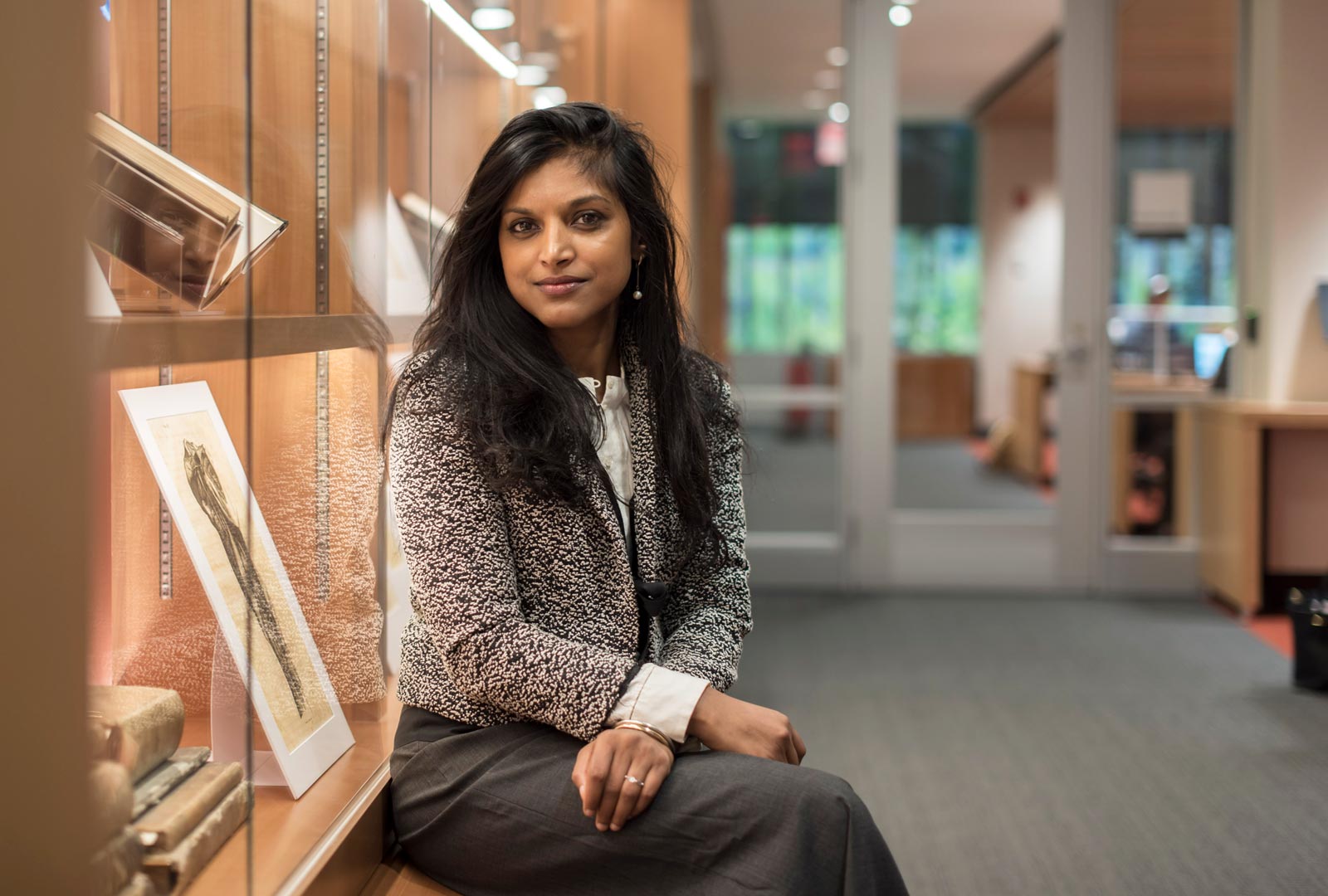 Bhama recognizes the support of her postdoctoral mentor, Kathryn Moore, PhD, in helping her reach this career milestone. A workshop on writing NIH grants run by the postdoctoral council gave essential guidance, as well.
At the workshop, NIH auditors discussed grant writing from the reviewer's perspective. "They analyzed grant applications that proposed innovative and interesting ideas that were unfunded because of common mistakes," she says. "Those were used as examples of what not to do."
Bhama collected preliminary data and followed the workshop recommendations exactly. She won the grant on the first trial.
Bhama recently began work as an assistant professor in the Department of Surgery in her new lab. Her team's focus is on the mechanisms governing the immune modulation responsible for the development and rupture of aortic aneurysms.
"I'm confident that I will thrive as a member of NYU Grossman School of Medicine's research community."