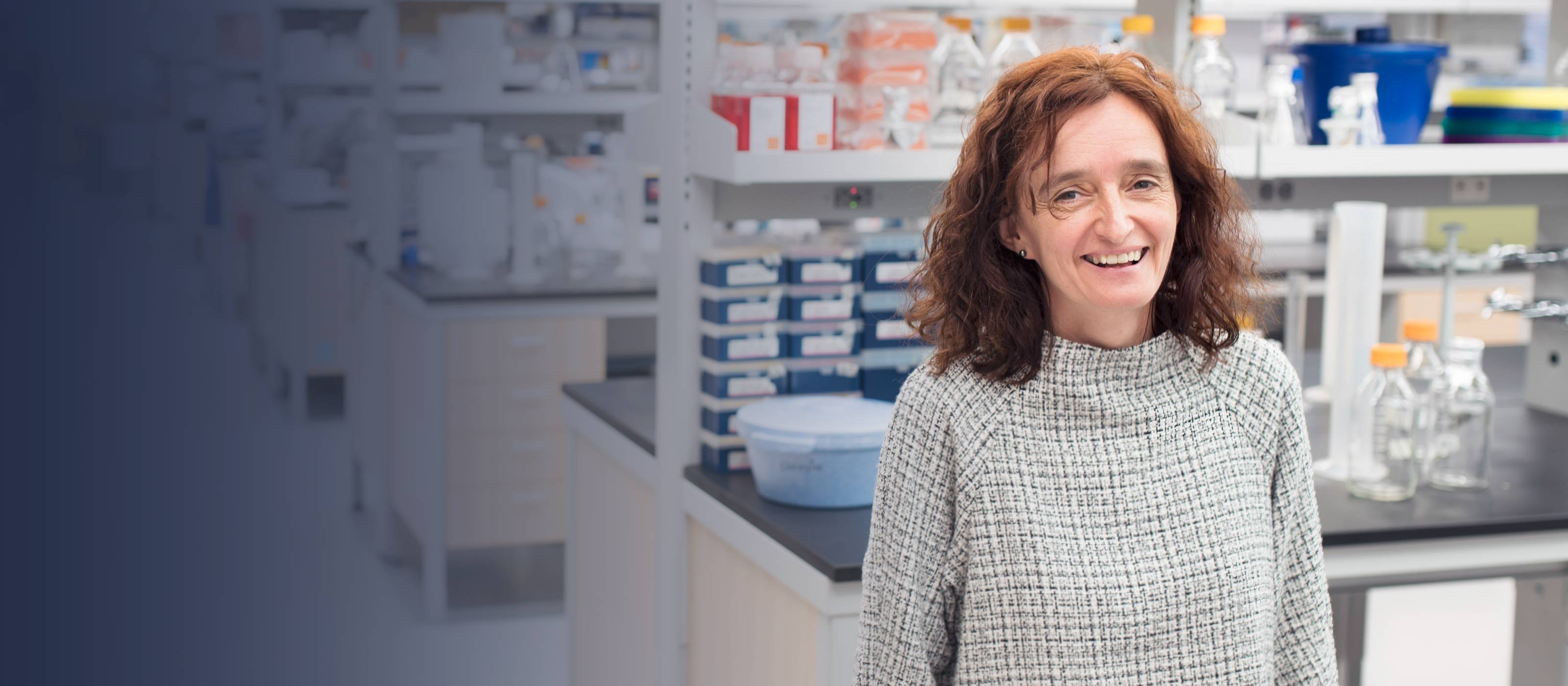 Ana Rodriguez,
PhD
Associate Professor, Department of Microbiology
Keywords
malaria, inflammation, Plasmodium, cerebral malaria, severe anemia, immunology, microbiology
Summary
Our lab studies two different parasites, Plasmodium, which causes Malaria and Trypanosoma cruzi, which causes Chagas disease. Malaria is a devastating disease that causes about 400,000 deaths per year, mainly among children in Africa. There is an urgent need for new strategies to control malaria, but there is a lack of detailed knowledge of the basic biological processes of Plasmodium, that would allow faster development of anti-malaria drugs and vaccines. A main interest of our laboratory is the study of malaria-induced inflammatory pathology and its implications in the pathology of disease, including cerebral malaria and severe anemia. We also intend to develop effective drugs against Chagas Disease. In collaboration with GSK, we have performed high through put screenings of intracellular Trypanosoma cruzi, to find compounds with anti-trypanosomal activities. Selected compounds are being tested for efficacy in mice.
http://www.med.nyu.edu/microbiology-parasitology/faculty/rodriguez-lab-microbiology
These focus areas and their associated publications are derived from medical subject headings from PubMed.
represents one publication
Loading...
Positions
Associate Professor, Department of Microbiology
Co-Director, Anopheles Insectary
Graduate Education
PhD from Autonomous University of Madrid
Residency And Fellowship Training
Fellowship, Institute Curie, Paris, France, Cell Biology/Immunology
Fellowship, Yale University School of Medicine, Cell Biology/Parasitology
Frontiers in cellular & infection microbiology. 2014; 4:121-121
PLoS one. 2014; 9(2):e89712-e89712e89712
ACS medicinal chemistry letters. 2014 Feb 13; 5(2):149-153
Assembling new chemical boxes as an open source of starting points for drug discovery against kinetoplastid parasites causing neglected tropical diseases [Meeting Abstract]
American journal of tropical medicine & hygiene. 2014 Nov; 91(5):591-591
Trends in parasitology. 2017 Jul 11; ?-?
Science. 2017 Mar 31; 355(6332):1416-1420
ACS medicinal chemistry letters. 2017 Mar 09; 8(3):350-354
Malaria: Immune Response to Infection and Vaccination. p.81-95. (2733522)