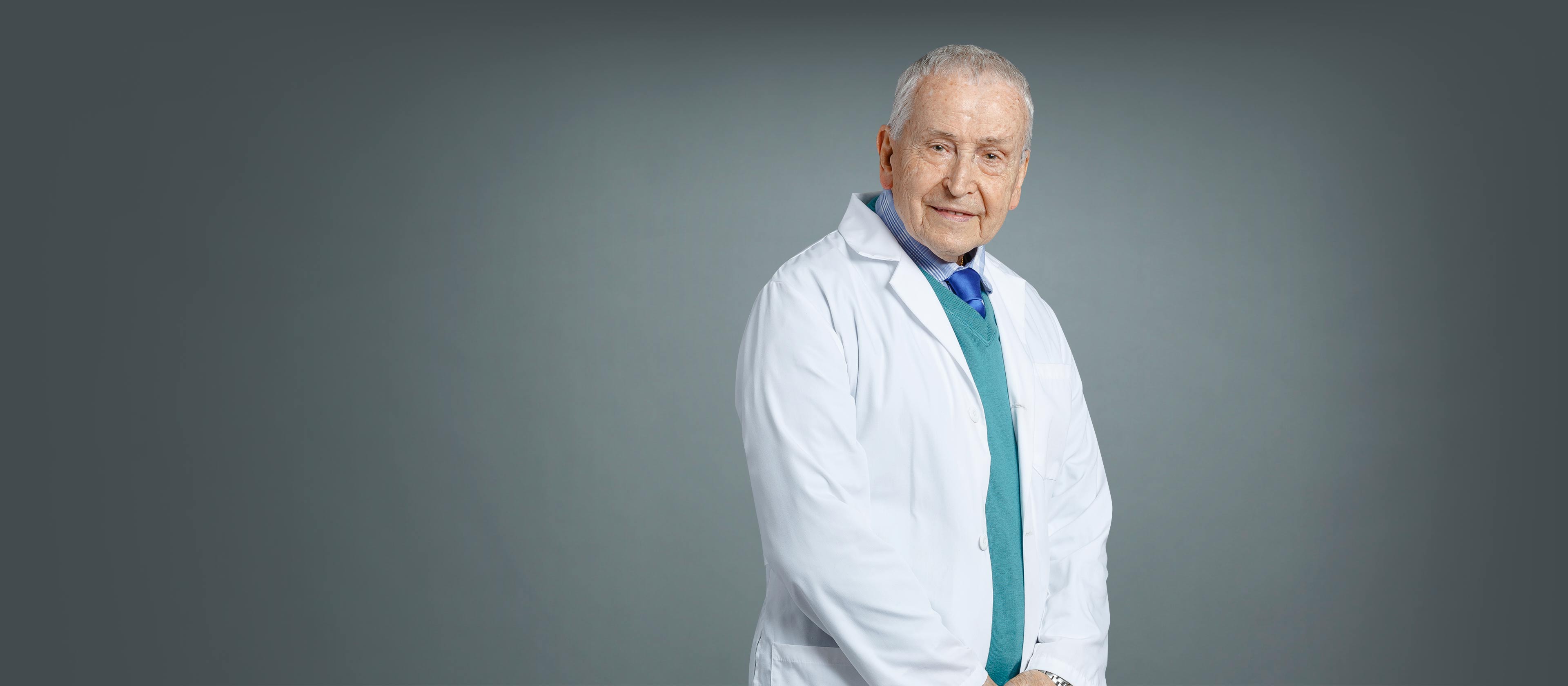 Blas Frangione,
PhD
Research Professor, Department of Pathology
Professor Emeritus of Pathology and Psychiatry, Department of Pathology
Research Professor, Department of Psychiatry
Keywords
molecular basis of Alzheimer disease
Summary
Alzheimer disease (AD), a neurodegenerative disorder, manifests late in life with progressive mental deterioration. The biochemical events leading to the brain degeneration involve the deposition of an abnormal fibrillar protein, designated amyloid b protein or Ab, into the brain parenchyma and cerebral vessel walls. While heterogeneous etiologies and clinical manifestations were observed in different cases, a genetic component has been suggested in certain families worldwide. We found that hereditary cerebral hemorrhage with amyloidosis in patients of Dutch origin (HCHWA-D) also involves deposition of the Alzheimer amyloid. It is an autosomal dominant form of amyloid angiopathy, characterized by massive accumulation of Ab in cerebral vessel walls, leading to recurrent strokes and early death. We discovered the first Ab gene mutation in these patients. Subsequently, additional mutations have been found in patients with early age of onset forms of familial AD (FAD). Our three current research projects are: 1) searching for Ab gene mutations in different FADs and studying their relationship to different clinicopathological presentations; 2) exploring the genetic and biochemical relationship between apolipoprotein E and AD; and 3) studying the mechanism by which Ab gene mutations accelerate amyloid deposition by a) isolating the precursor protein as well as its degradation products from different tissues and transfected tissue culture cell lines and b) developing an animal model for the disease, possibly transgenic mice that carry the mutated Ab gene on which new therapeutic approaches might be tested.
These focus areas and their associated publications are derived from medical subject headings from PubMed.
represents one publication
Loading...
*Due to PubMed processing times, the most recent publications may not be reflected in the timeline.
Graduate Education
PhD from Cambridge University
Opens in a new tab