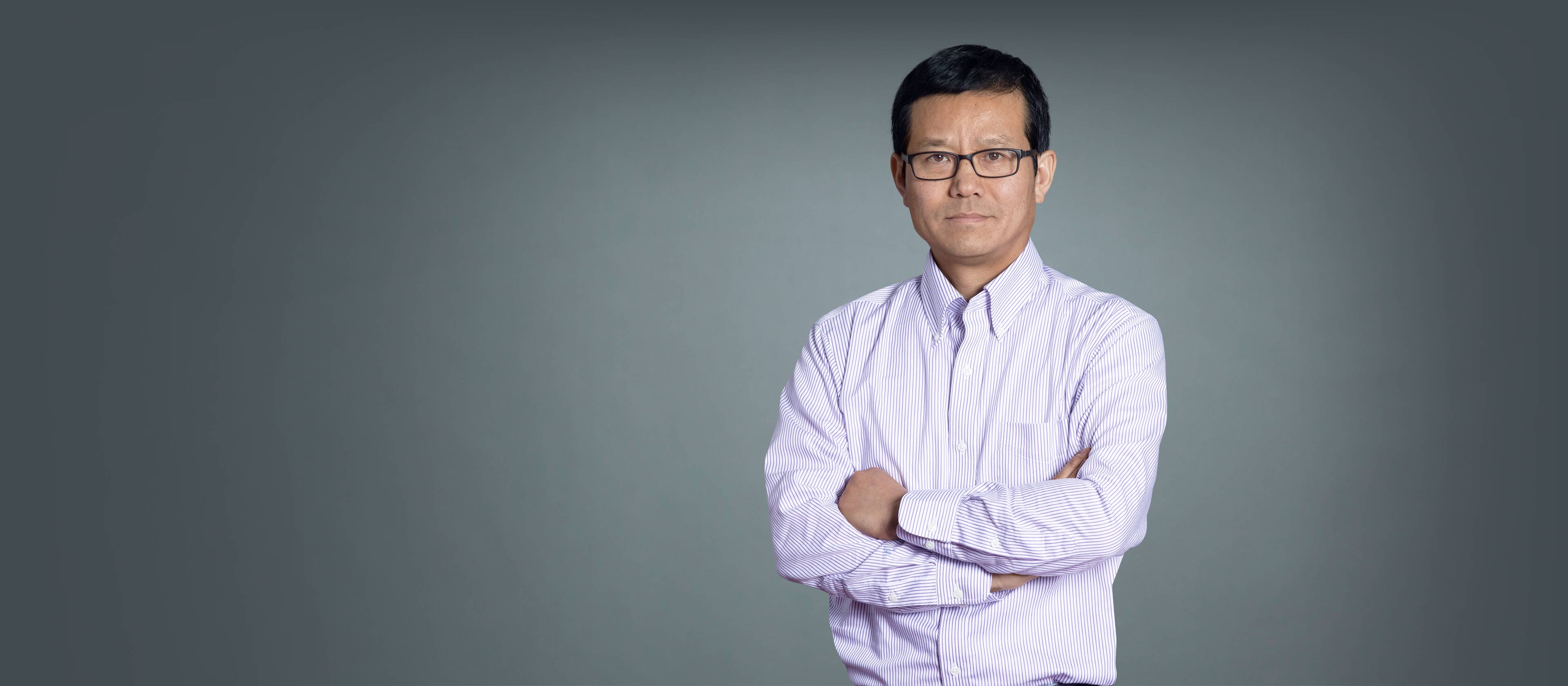 Chunyuan Jin,
MD, PhD
Assistant Professor, Department of Environmental Medicine
Assistant Professor, Department of Biochemistry and Molecular Pharmacology
Keywords
chromatin structure, epigenetic mechanisms, histone variants, gene expression, carcinogenesis, cancer, genome integrity
Summary
In eukaryotic cells, DNA is packaged into a DNA-protein complex called chromatin. The fundamental subunit of chromatin is the nucleosome core particle, which consists of 147 base pairs of DNA wrapped around a histone octamer. Chromatin structure regulates the access of regulatory factors to the genomic DNA and thus exerts a profound control over most DNA-templated processes such as transcription, DNA repair and replication. Elucidating the interaction between chromatin structure and these nuclear processes is critical for understanding of development and human disease. Chromatin structure can be altered by several epigenetic mechanisms including DNA methylation, post-translational histone modifications, and the assembly of variant histones into chromatin. Our research focuses on how epigenetic mechanisms, in particular the incorporation of histone variants into nucleosome, modulate chromatin structure and gene expression. Another focus in our laboratory involves understanding the mechanisms of both assembly/disassembly and replication of nucleosomes containing histone variant(s). We are also interested in the mechanisms by which environmental factors influence epigenetic profiles of normal cells and contribute to carcinogenesis.
These focus areas and their associated publications are derived from medical subject headings from PubMed.
represents one publication
Loading...
Positions
Assistant Professor, Department of Environmental Medicine
Assistant Professor, Department of Biochemistry and Molecular Pharmacology
Graduate Education
MD from China Medical University
PhD from University of Tokyo
Environmental health perspectives. 2017 Sep 21; 125(9):097019-097019
Loss of Cellular Histone Modifications in Pancreatic Adenocarcinoma [Meeting Abstract]
Laboratory investigation. 2017 Feb; 97:182A-182A
Loss of Cellular Histone Modifications in Pancreatic Adenocarcinoma [Meeting Abstract]
Modern pathology. 2017 Feb; 30:182A-182A
Molecular & cellular biology. 2016 Dec 01; 36(23):2995-3008
PLoS one. 2016; 11(6):e0157317-e0157317e0157317
Biological trace element research. 2015 Jul; 166(1):72-81
Journal of biological chemistry. 2014 Nov 14; 289(46):31751-31764
Arsenic epigenetically regulates SLBP which leads to aberrant polyadenylation of h3.1 mRNA that remains present outside of s phase [Meeting Abstract]
Environmental & molecular mutagenesis. 2014 Sep; 55:S60-S60