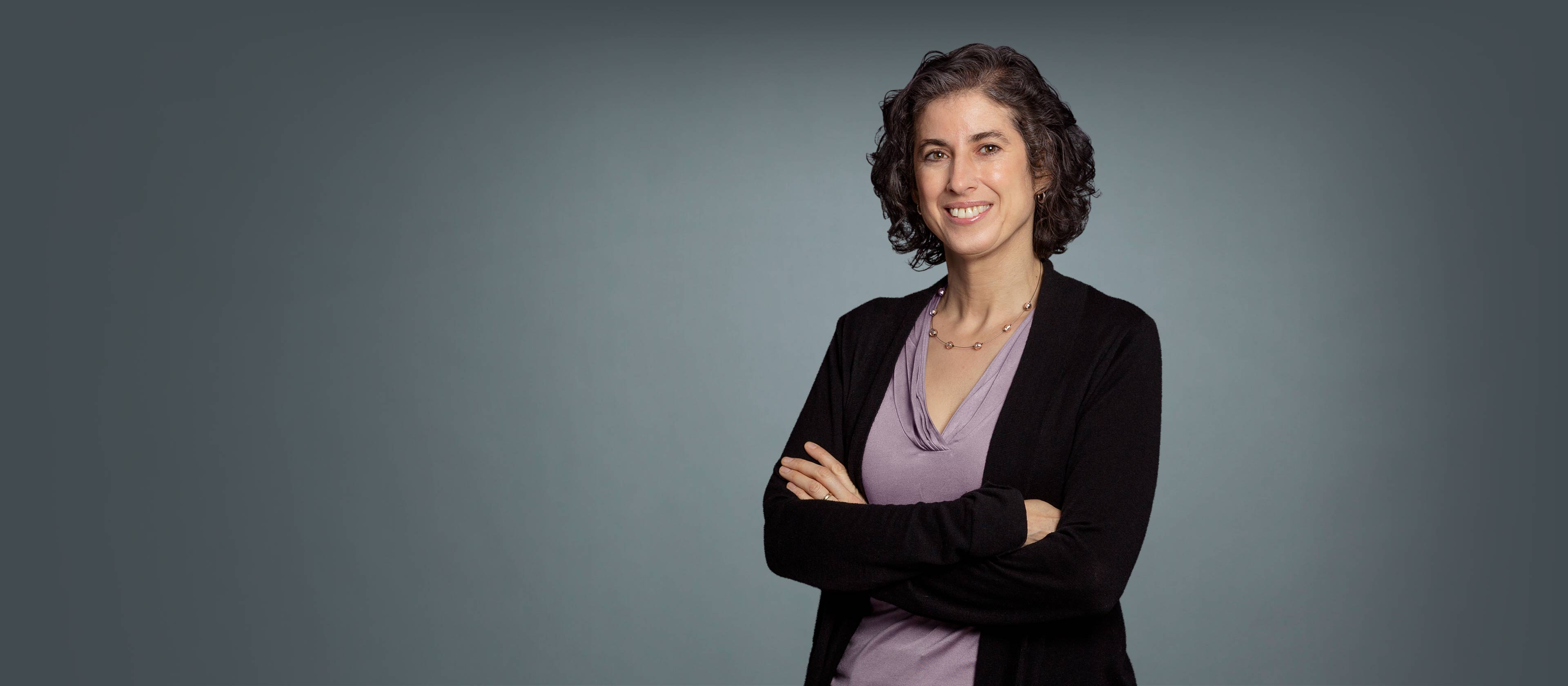 Danielle Ofri,
MD, PhD
Clinical Professor, Department of Medicine
Keywords
doctor-patient connection , doctor-patient communication, medical humanities
Summary
Danielle Ofri is one of the foremost voices in the medical world today, speaking passionately about the doctor–patient relationship and bringing humanity back to healthcare. She has written six books about life in medicine:
When We Do Harm; A Doctor Confronts Medical Error
What Patients Say, What Doctors Hear
What Doctors Feel: How Emotions Affect the Practice of Medicine
Medicine in Translation: Journeys with My Patients
Incidental Findings: Lessons from My Patients in the Art of Medicine
Singular Intimacies: Becoming a Doctor at Bellevue
​Ofri writes about about medicine and the doctor–patient relationship for The New Yorker, the New York Times, and The Atlantic. Her essays have also appeared in the Los Angeles Times, the Washington Post, Slate Magazine, the New England Journal of Medicine, the Lancet, CNN.com, and on National Public Radio.​
Ofri's essays have been selected twice for inclusion in the Best American Essays series and also for Best American Science Writing. She received the McGovern Award from the American Medical Writers Association for preeminent contributions to medical communication, and the National Humanism Award from the Gold Foundation
Ofri is editor-in-chief and a founder of Bellevue Literary Review, a nonprofit literary arts organization that explores the intersection of healthcare and the arts. Its flagship journal--the award-winning BLR--publishes fiction, nonfiction, and poetry about illness, health, and healing.
She was also an editor of the medical textbook The Bellevue Guide to Outpatient Medicine: An Evidence-Based Guide to Primary Care, which won a best medical textbook award.
Danielle Ofri received her PhD in pharmacology from NYU School of Medicine, where she worked with Eric J. Simon, PhD, to study the biochemistry and signal transduction of opiate receptors. She is a fellow of the American College of Physicians and a recipient of an honorary doctorate of humane letters from Curry College in Boston.
These focus areas and their associated publications are derived from medical subject headings from PubMed.
represents one publication
Loading...
*Due to PubMed processing times, the most recent publications may not be reflected in the timeline.
Positions
Editor Chief, Bellevue Literary Review
Graduate Education
MD from New York University
PhD from New York University
Opens in a new tab