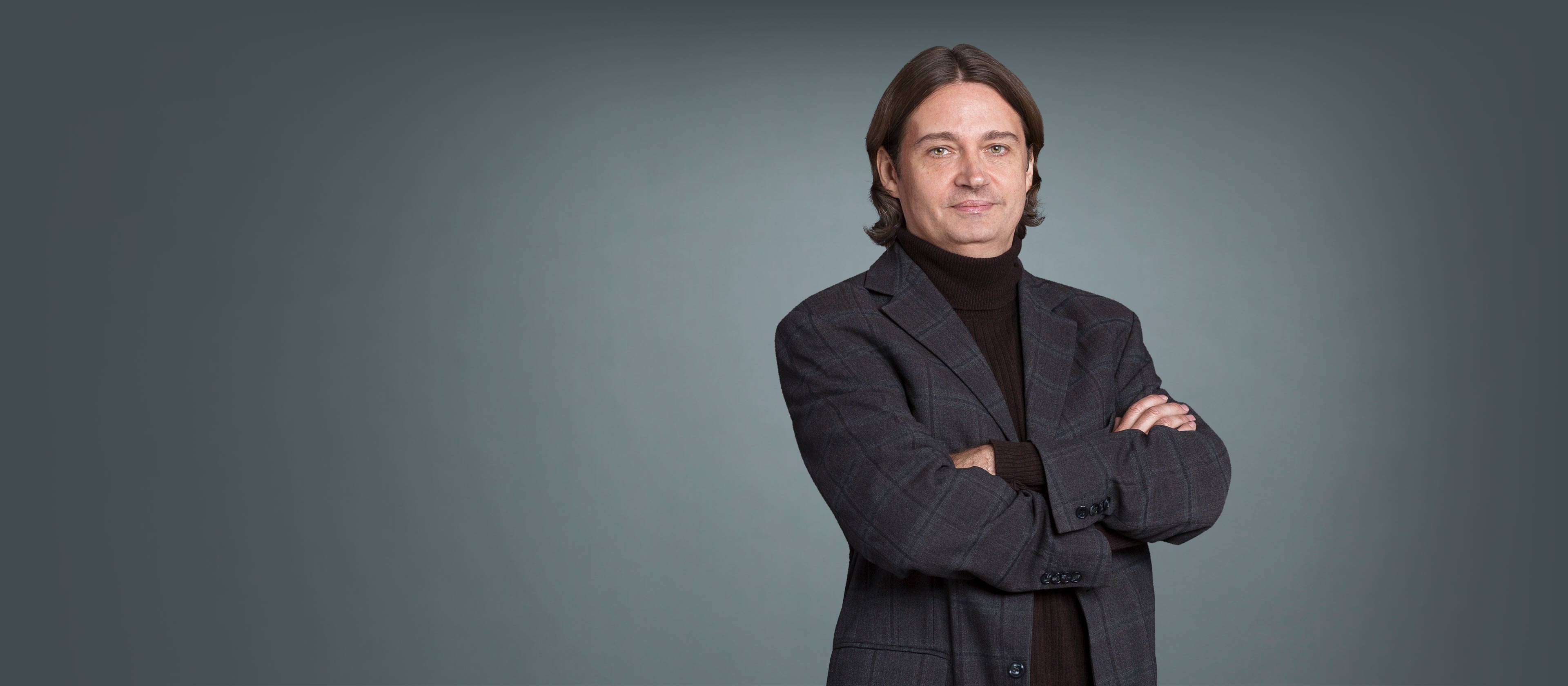 David Fenyo,
PhD
Institute for Systems Genetics
Professor, Department of Biochemistry and Molecular Pharmacology
Keywords
biostatistics, cancer, computational biology, genomics, imaging, pharmacology, proteomics, systems biology
Summary
Our goal is detailed understanding of the dynamics of cellular processes, and we apply mathematical, statistical and computational methods to solve practical problems in experimental design optimization, quantitative data analysis, and in the modeling of biological systems for generating new hypotheses. The focus of our research is proteomic data analysis: we are developing computational methods and databases for protein identification, characterization and quantitation using mass spectrometry-based proteomics.
These focus areas and their associated publications are derived from medical subject headings from PubMed.
represents one publication
Loading...
Positions
Professor, Department of Biochemistry and Molecular Pharmacology
Director, Biomedical Informatics Masters Training Program
Director, Systems and Computational Biomedicine PhD Training Program
Graduate Education
PhD from Uppsala University
Postdoctoral Training
Rockefeller University, Chait Lab
Nature communications. 2018 11 27; 9(1):5022
Classification and Mutation Prediction from Non-Small Cell Lung Cancer Histopathology Images Using Deep Learning [Meeting Abstract]
Journal of thoracic oncology. 2018 OCT; 13:S562-S562
Nature communications. 2018 09 24; 9(1):3882
A2A Adenosine Receptor Stimulation Switches TGF-beta Signaling to Promote Chondrocyte Proliferation and Cartilage Regeneration [Meeting Abstract]
Arthritis & rheumatology. 2018 SEP; 70:?-?
Genome medicine. 2018 Jul 27; 10(1):
Proceedings of the National Academy of Sciences of the United States of America (PNAS). 2018 06 12; 115(24):E5526-E5535
Cancer research. 2018 May 15; 78(10):2732-2746
Nature methods. 2018 May; 15(5):330-338
Opens in a new tab