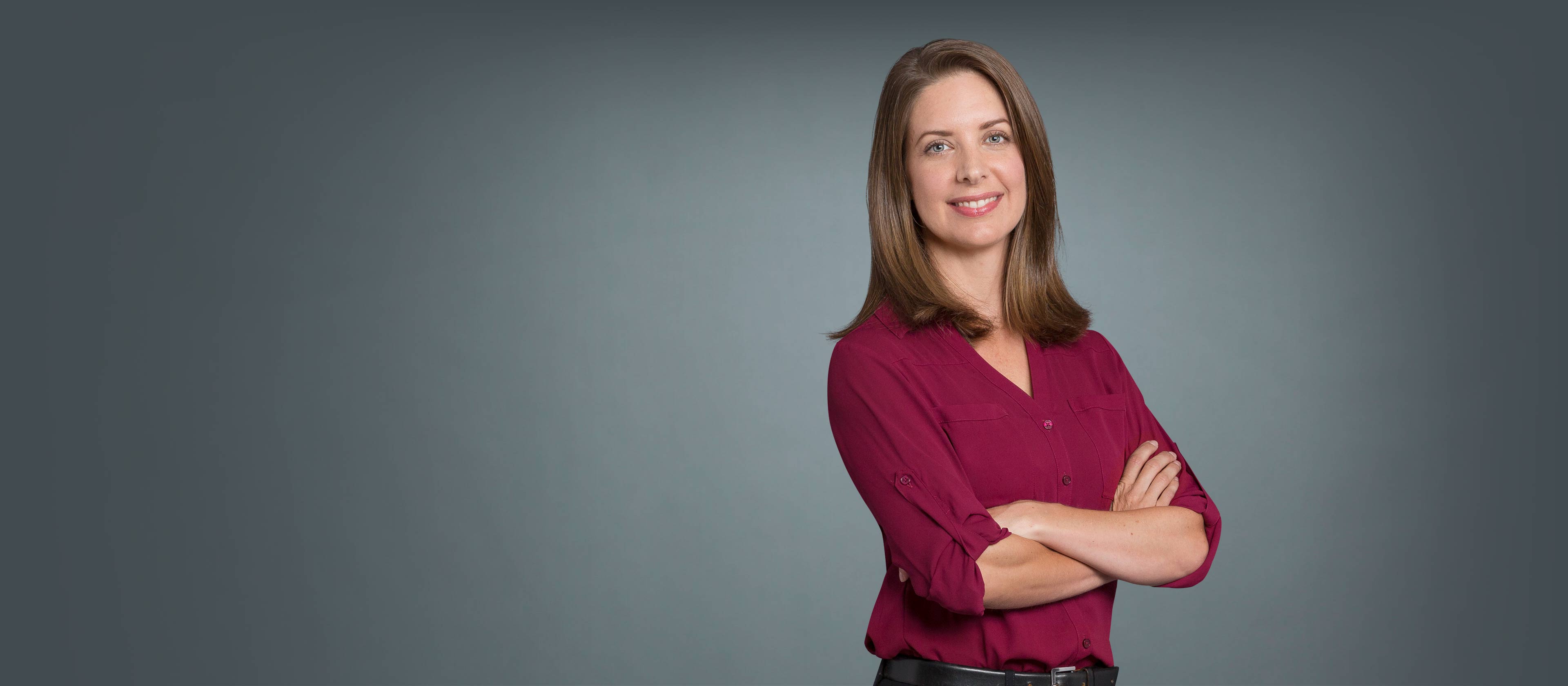 Erin Rogers,
DrPH, MPH
Assistant Professor, Department of Population Health
Keywords
smoking cessation, mental health, health disparities, tobacco use
Summary
Personal Statement
Bridging my interdisciplinary training in psychology, public health and implementation science, my research over the past 10 years has focused on reducing tobacco-related health disparities among people with mental health conditions and low-income. As PI or Co-I on federal and foundation research grants, I am particularly interested in interventions that improve the implementation of evidence-based tobacco treatment for smokers with mental health conditions and interventions that reduce financial insecurity and distress as a barrier to cessation in low-income smokers.
Positions and Honors
Professional Memberships
2008 – 2010 Member, Association of Women in Science
2008 – 2011 Member, American College of Healthcare Executives
2008 Member, American Public Health Association
2010 – 2011 Secretary of the Mental Health Section, American Public Health Association
2012 Member, Academy Health
2012 - 2016 Member, Academy Health CUNY student chapter
Honors and Awards
2001 Undergraduate Researcher Award, University of California San Diego
2001 Bachelor of Science in Psychology awarded with High Honors, University of California San Diego
2004 – 2006 Full scholarship and annual stipend for educational materials, University of California Los Angeles, Master of Public Health program
2005 Abdelmonem A. Afifi Fellowship, University of California Los Angeles, MPH program
2010 – 2012 Financial aid award for four semesters (all eligible semesters), City University of New York Graduate Center, DPH program
2014 Doctor of Public Health Program conference presentation travel award, City University of New York Graduate Center, DPH program
Contribution to Science
Examining National Patterns of Tobacco Treatment for Patients with Mental Health Conditions
People with mental health conditions smoke at rates that at least double those found in the general population. Population-level policies and interventions, such as national clinical practice guidelines and state tobacco cessation quitlines, have the potential to reduce treatment and health disparities between smokers with and without a mental health condition. However, my publications provide important evidence that there are significant treatment delivery gaps nationally with respect to tobacco use among mental health patients. These findings emphasize the need for more targeted efforts to assist mental health patients in accessing evidence-based treatment and in receiving treatment tailored to their unique needs.
Rogers E, Sherman, S. Tobacco Screening and Treatment during Outpatient Visits with Adults with Mental Health Diagnoses in the United States: 2012-2015. Manuscript in preparation.
Rogers E, Sherman S. Tobacco Use Screening and Treatment by Outpatient Psychiatrists Before and After American Psychiatric Association Treatment Guidelines for Nicotine Dependence. Am J Public Health. 2014 Jan;104(1):90-5. PMCID: PMC3910050
Rogers ES, Sherman SE. Quitline services for smokers with mental illness. Int J Mental Health. 2011;40(1):85-91.
2. Developing Tobacco Cessation Interventions for Mental Health Populations
A second scientific focus of mine has been in the development and testing of tobacco cessation interventions targeting mental health patients. In roles of Co-Investigator and Project Director, I have collaborated on multiple studies testing telephone smoking cessation programs for smokers with mental health conditions. Overall, the tobacco counseling protocols that I developed with a team of collaborators have been shown to be more effective than usual care or referral to a state quitline – further demonstrating the importance of targeted and/or tailored cessation care for psychiatric populations.
Rogers ES, Friedes, R, Jakes A, Grossman E, Link A, Sherman S. Use of tobacco treatment and effectiveness of post-discharge cessation counseling in hospitalized patients with a history of serious mental illness. J Behav Med. 2017 Mar 27. doi: 10.1007/s10865-017-9844-0. [Epub ahead of print] PubMed PMID: 28349344.
Rogers, ES, Smelson D, Gillespie C, Elbel B, Poole S, Hagedorn H, Kalman D, Krebs P, Fang Y, Wang B, Sherman SE. Telephone Smoking Cessation Counseling for Smokers in Mental Health Clinics: a Patient-Randomized Controlled Trial. Am J Prev Med. Published Online: December 17, 2015.
Rogers ES, Fu SS, Krebs P, Noorbaloochi S, Nugent SM, Gravely A, Sherman SE. Proactive Tobacco Treatment for Smokers Using Veterans Administration Mental Health Clinics. Am J Prev Med (in press).
Japuntich SJ, Sherman SE, Joseph AM, Clothier B, Noorbaloochi S, Danan E, Burgess D, Rogers E, Fu SS. Proactive tobacco treatment for individuals with and without a mental health diagnosis: Secondary analysis of a pragmatic randomized controlled trial. Addict Behav. 2017 Jul 15;76:15-19. doi: 10.1016/j.addbeh.2017.07.024. PubMed PMCID: PMC5614843
3. Qualitative Research to Inform the Implementation of Health Behavior Interventions for Vulnerable Populations
A third, more recent focus of mine has been to expand the health promotion literature by conduct qualitative research to understand barriers and facilitators toward implementation of tobacco and other health behavior interventions for vulnerable populations, including those with mental health conditions or low SES status. The findings of this work have been used to design patient- and provider-centered strategies for implementation, as well as to make intervention modifications that optimize patient and provider engagement in the interventions.
Rogers ES, Gillespie C, Smelson D, Sherman SE. A qualitative evaluation of mental health clinic staff perceptions of barriers and facilitators to treating tobacco use. Nicotine and Tobacco Research. Published online September 7, 2017. doi.org/10.1093/ntr/ntx204.
Rogers ES, Aidasani S, Friedes R, Hu L, Langford A, Moloney D, Orzeck-Byrnes N, Sevick MA, Levy N. Barriers and Facilitators to Implementation of a Mobile Insulin Titration Intervention for Uncontrolled Diabetes Patients: A Qualitative Analysis. Under review with Implementation Science.
Research Support
Active
Robin Hood Foundation (PIs: Rogers and Sherman) - 4/2017 – 4/2019
Integrating Financial Management Counseling and Smoking Cessation Counseling to Reduce Health and Economic Disparities in Low-Income Immigrants
The major goals of this grant are to estimate the acceptability, efficacy, costs and implementation potential of an intervention that integrates financial counseling into evidence-based tobacco cessation counseling. Role: Multiple PI CDC SIP 15-003 (PIs: Rogers and Krebs) - 9/2015 – 9/2018
Proactive Care Coordination for Cancer Survivors Who Smoke
Supplement to NYU/CUNY PRC (CDC 3U48DP005008-02W1; PIs:Trinh-Shevrin and Thorpe) This 3-year grant will compare two methods of care coordination to connect cancer survivors who smoke to tobacco cessation treatment. IIR 15-297-2 (VA HSR&D) Sherman/Krebs (MPI) - 7/2017-6/2020
Text Messaging to Engage and Retain Veterans in Smoking Cessation Counseling
This study is testing the effect of two types of text messaging in combination with telephone cessation counseling to increase enrollment in and adherence to cessation treatment. Role: Co-Investigator 5R18HS023922-02 (PI: Shelley) - 5/2016-12/2017 Agency for Healthcare Quality
Using Practice Facilitation in Primary Care Settings to Reduce Risk Factors for Cardiovascular Disease.
This 3-year project is designed to study and evaluate strategies that aim to increase implementation of guidelines for reducing the risk of CVD in primary care settings, with special attention to serving populations most at risk for CVD-related mortality. Role: Co-Investigator Aetna Foundation (PI: Natalie Levy, MD) - 1/2018 – 12/2019
Insulin Titration Using Text Messaging in Low-Income Minority Patients: A Qualitative Study of the Barriers caused by Social Determinants of Health
The major goal of this project is to evaluate social determinants of health in low-income type 2 diabetes patients and patient preferences for receiving assistance with social barriers to health. Role: Co-Investigator/Qualitative Lead
Completed
Aetna Foundation (PI: Natalie Levy, MD)
Insulin Titration Using Text Messaging in Low-Income Minority Patients -
4/2016 – 4/2017 The major goal of this project is to evaluate the implementation of a text-messaging program to titrate basal insulin for low-income diabetes patients. Role: Co-Investigator/Implementation Scientist IIR 11-291-3 (PIs: Sherman and Fu) - 10/2013 - 9/2017 VA HSR&D
Proactive Telephone Outreach to VA Mental Health Patients
The major goal of this project is to evaluate the effectiveness of a proactive outreach program for mental health patients at four VA healthcare systems. Role: Co-Investigator and Project Director
These focus areas and their associated publications are derived from medical subject headings from PubMed.
represents one publication
Loading...
Positions
Assistant Professor, Department of Population Health
Graduate Education
DrPH from CUNY Graduate Center
MPH from University of California
American journal of health behavior. 2019 JAN; 43:219-227
Patient education & counseling. 2018 Sep 17;
Nicotine & tobacco research. 2018 Sep 04; 20(10):1223-1230
Tobacco control. 2018 Sep; 27(5):526-533
Journal of health psychology. 2018 Jul; 23(8):1119-1128
American journal of preventive medicine. 2018 05; 54(5):620-629
Characterizing E-cigarette Use in Older Smokers with Mental Illness [Meeting Abstract]
Journal of the American Geriatrics Society. 2018 APR; 66:S327-S328
SOCIODEMOGRAPHIC AND CLINICAL CORRELATES OF KEY OUTCOMES IN A MOBILE INSULIN TITRATION INTERVENTION FOR UNDERSERVED PATIENTS [Meeting Abstract]
Annals of behavioral medicine. 2018 APR; 52:S412-S412
Opens in a new tab