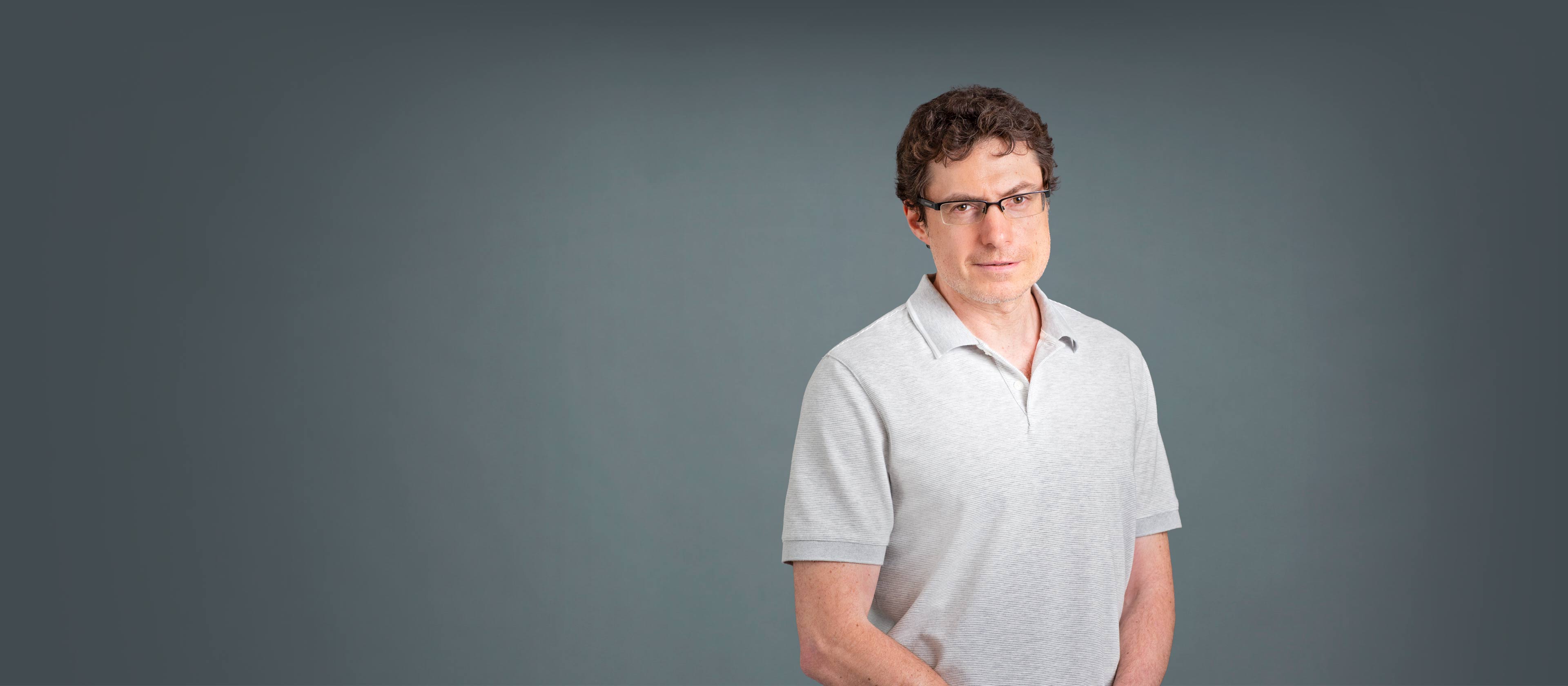 Evgeny A. Nudler
Julie Wilson Anderson Professor of Biochemistry, Department of Biochemistry and Molecular Pharmacology
Keywords
Transcription, DNA repair, Riboswitches, Antibiotic Resistance, Aging, Neurodegeneration
Summary
SUMMARY
Our laboratory covers a wide range of topics on the mechanism of cellular stress responses in prokaryotic and eukaryotic species:
Bacteria:
Transcription-coupling. Our lab studies the dynamic interactome of RNA polymerase and associated factors in commensal and pathogenic bacteria, as they react to genotoxic and proteotoxic stresses and directly couple transcription to other major cellular processes, such as translation, RNA processing, and DNA repair.
Riboswitches. We have discovered RNA transcripts (a.k.a. riboswitches) that directly sense small molecule metabolites (for example, vitamins, amino acids, nucleotides) to regulate gene expression via controlling transcription, translation, and RNA processing. We are searching for hitherto unknown riboswitches in bacteria and other organisms.
Antibiotic resistance. The discovery rate of truly new antibiotics is too slow to negate the emergence of antibiotic resistant pathogens. Instead, our lab is developing novel approaches for potentiation of currently used antibiotics, and for specific targeting of antibiotic resistant pathogens.
Nematodes:
Anti-aging probiotics. C. elegans forage on live bacteria which are both food and commensal for this roundworm. We found that bacterial metabolites strongly modulate C. elegans lifespan. Currently we are designing and optimizing "anti-aging" bacterial diets. Such beneficial synthetic probiotics will be further investigated in mammalian models of aging and disease.
Aging and oxidative stress. Contrary to common beliefs, we found that excessive dietary antioxidants, such as N-acetyl cysteine and glutathione, accelerate aging, whereas pro-oxidants, such as nitric oxide and acivicin, extend the lifespan. We are interested in molecular mechanisms of aging regulation by redox active molecules, many of which are bacteria-derived.
Aging programs. We study how the alterations in individual epigenomes and transcriptomes of genetically identical worms determine the animal's lifespan.
Human cells:
Some of the conceptual and methodological advances that we have made in bacterial and C. elegans models, we apply to human cells.
Transcription-coupled DNA repair. Genotoxic stress endangers DNA integrity, driving aging and age-related disease. We investigate how DNA damage is promptly located and repaired genome-wide via transcription coupling.
Proteotoxic stress response. Proteotoxic stress causes an imbalance in protein homeostasis leading to diseases, such as neurodegeneration and cancer. Our lab studies the sensor mechanisms that activate transcriptional pathways in response to proteotoxic stress.
Technology and method development:
Ongoing projects employ in-house developed next generation sequencing protocols, high-throughput screenings, synthetic biology approaches, as well as in-house developed hybrid methods in structural biology and cryo-electron microscopy.
Opens in a new tab