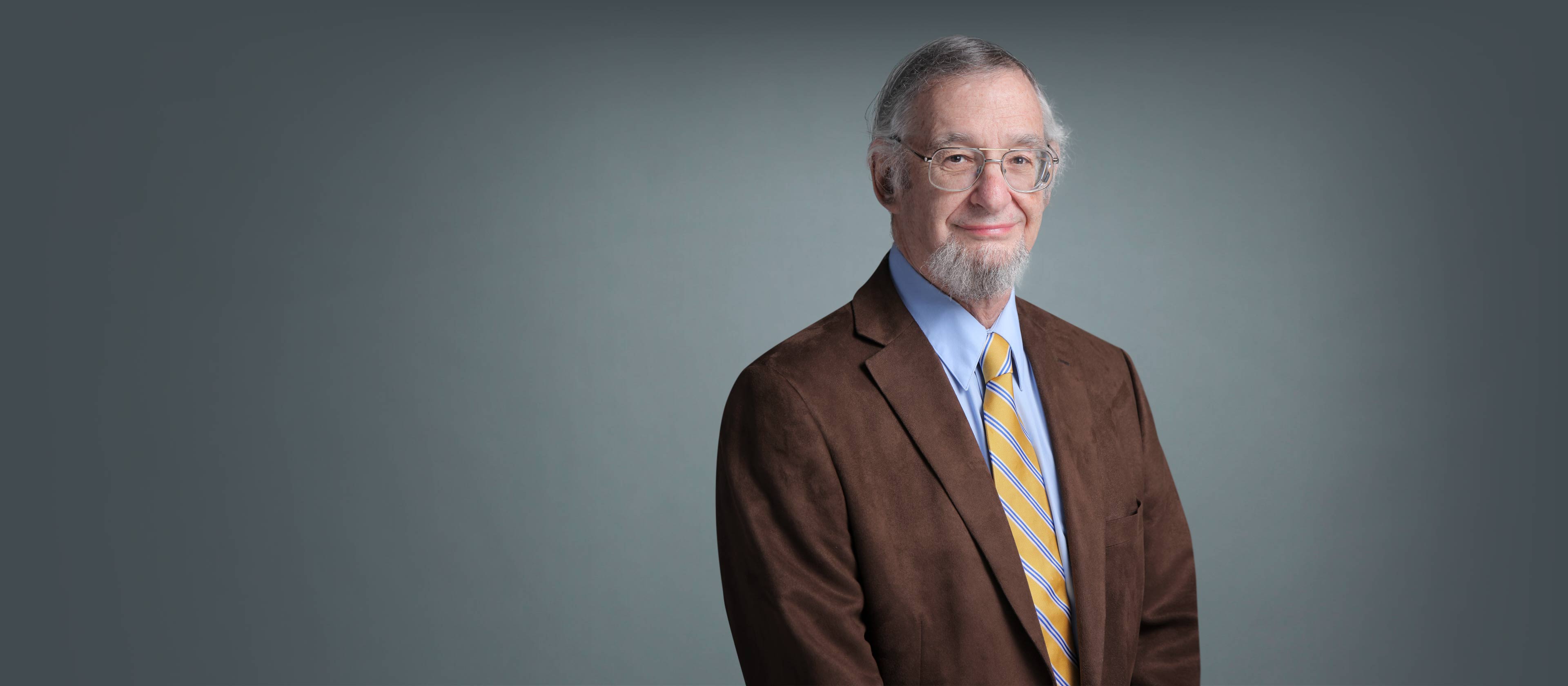 Herbert H. Samuels
Helen and Milton A. Kimmelman Professor of Pharmacology, Department of Biochemistry and Molecular Pharmacology
Professor, Department of Medicine
Keywords
hormonal regulation of gene expression
Summary
Our research involves the broad aspect of hormone action with a major focus on transcriptional regulation by the nuclear receptors for glucocorticoid hormones, thyroid hormone (T3R), all trans-retinoic acid (RAR), 9-cis retinoic acid (RXR), and vitamin D (VDR). These receptors are members of a subfamily of the steroid hormone receptor superfamily which recognizes similar DNA sequences that contain two or more hexanucleotide DNA-binding half-sites arranged as direct repeats or inverted repeats. We identified a dimerization domain which is embedded within the ligand-binding region in the C-terminal half of T3R, RXR, and RAR which consists of nine hydrophobic heptad repeats. These receptors play important roles in mediating gene expression, development, and differentiation. T3R, RAR, and VDR primarily bind their DNA elements as heterodimers with RXR, which was established using Escherichia coli expressed T3R, RAR, and RXR, purified to homogeneity, as well as with receptors expressed using eukaryotic systems. Our current studies focus on identifying the nuclear factors, including the "core" transcription factors such as TFIIB and TFIID, which interact with T3R, RAR, and RXR and defining their role(s) using in vitro transcription systems. These studies have defined a region in the N-terminus of T3R which specifically interacts with TFIIB. In addition, we are: 1) defining the precise motifs involved in mediating homo- and/or heterodimer formation and transcriptional activation with site-directed mutagenesis; 2) using protein purification and the yeast "two-hybrid" system to identify novel cDNAs which encode factors that interact with different domains of the T3Rs and are functionally important for transcriptional activation or repression; 3) defining the mechanism of action of the verbA oncogene, an avian retroviral counterpart of the a-form of T3R; 4) analyzing the functional role of T3R mutations found in the clinical syndrome of generalized thyroid hormone resistance; and 5) identifying novel antagonists for the RARs and the T3Rs using a computational approach based on the known crystal structure of nuclear hormone receptors (with Matthieu Schapira and Ruben Abaygan).
These focus areas and their associated publications are derived from medical subject headings from PubMed.
represents one publication
Loading...
Positions
Helen and Milton A. Kimmelman Professor of Pharmacology, Department of Biochemistry and Molecular Pharmacology
Professor, Department of Medicine
Kimmelman Prof of Pharmacology
Journal of cellular physiology. 2016 Nov; 231(11):2452-2463
BMC cancer. 2014 Nov 20; 14:852-852
Cell. 2012 Nov 21; 151(5):1097-1112
Molecular & cellular biology. 2011 Jun; 31(11):2287-2298
Protein engineering, design & selection : PEDS. 2010 Nov; 23(11):809-815
Journal of biological chemistry. 2010 Jan 15; 285(3):1980-1988
Statins, inhibitors of cholesterol synthesis, accelerate wound healing via farnesyl pyrophosphate [Meeting Abstract]
Journal of investigative dermatology. 2009 Apr; 129(5):S51-S51