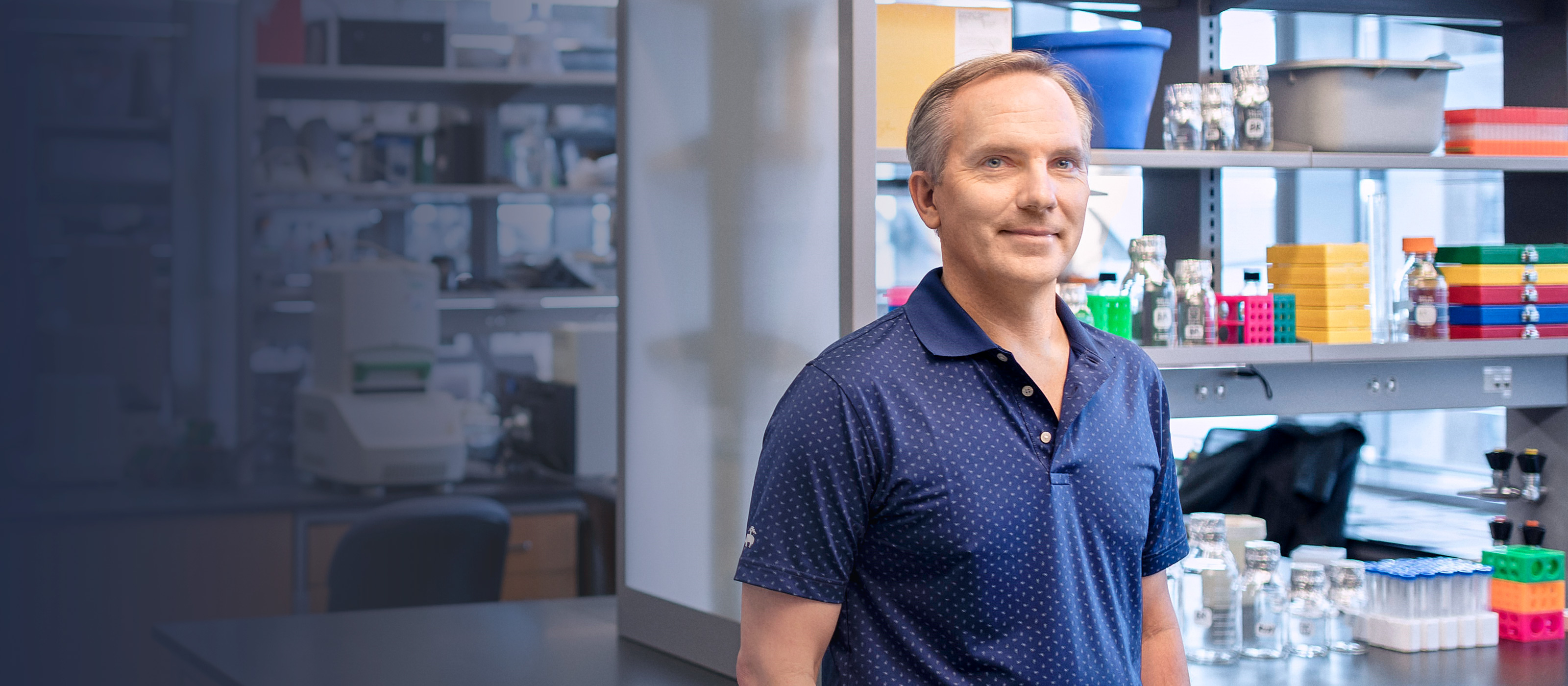 Jeremy S. Dasen,
PhD
Professor, Department of Neuroscience and Physiology
Keywords
developmental genetics, genome integrity, molecular, cellular, & translational neuroscience, stem cell biology
Summary
Research in the lab focuses on defining the developmental programs that direct the assembly of neural circuits. The ability to move is a simple behavior displayed by all organisms, and many of the circuits essential for locomotor behaviors reside within the spinal cord. The relatively well defined anatomical and physiological features of spinal neurons provide an attractive system to explore the early steps in neural circuit assembly. We use genetic manipulations in chick and mouse to define how neural identity influences the specificity of connections between neurons with their targets. We have found that a large group of transcription factors belonging to Hox gene family are critical for the selective connections made between motor neurons in the spinal cord and their targets in the periphery. The patterned expression of Hox proteins by other classes of neurons, such as sensory neurons and interneurons, suggests Hox proteins may contribute to more generally to the formation of locomotor circuits. By further defining the basic logic of the Hox transcriptional networks involved in neuronal fate specification, and the identity of the target effectors of these nuclear proteins, we hope to be able to better understand the individual molecular elements that control neural circuit assembly.
These focus areas and their associated publications are derived from medical subject headings from PubMed.
represents one publication
Loading...
*Due to PubMed processing times, the most recent publications may not be reflected in the timeline.
Positions
Vice Chair, Research, Department of Neuroscience and Physiology
Graduate Education
PhD from University of California at San Diego
Opens in a new tab