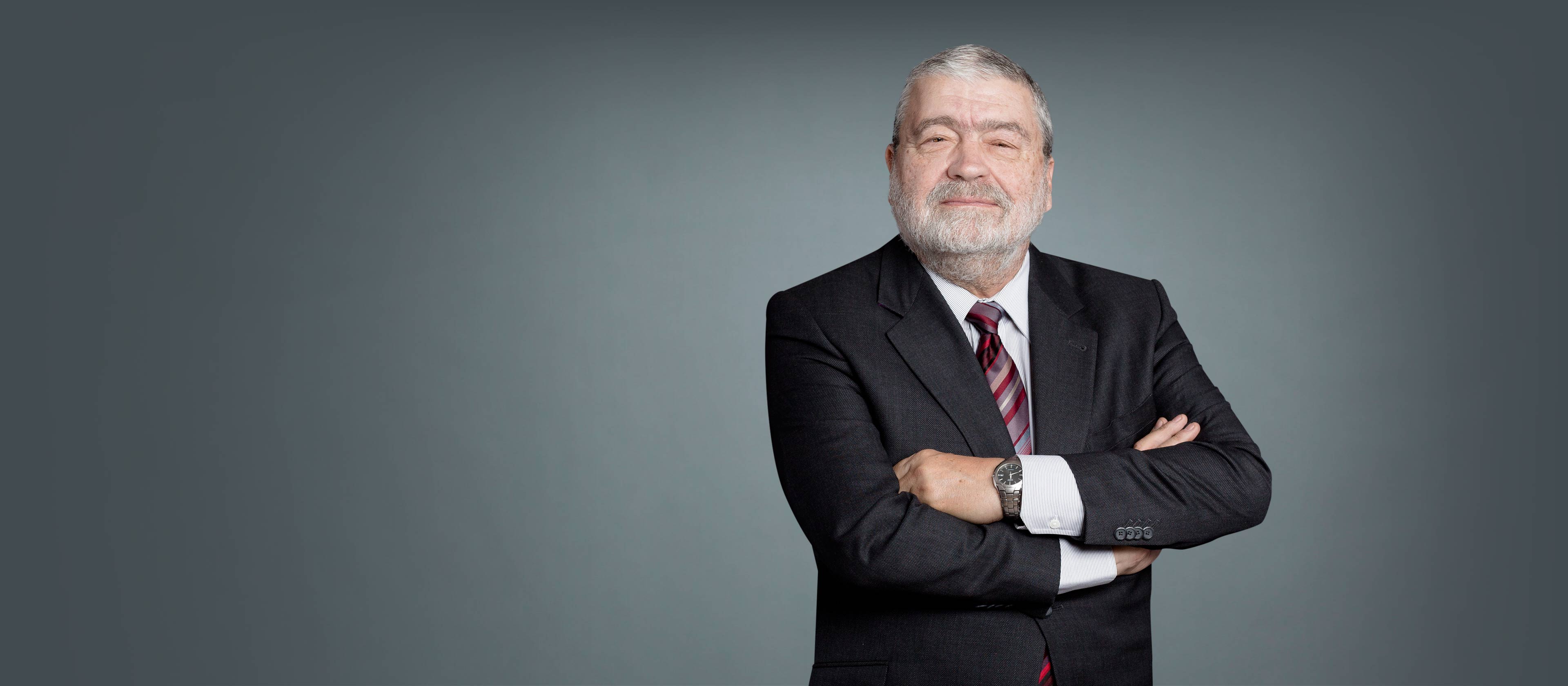 Jorge A. Ghiso,
PhD
Professor, Department of Pathology
Professor, Department of Psychiatry
Keywords
genetic and biochemical basis of Alzheimer Disease, molecular, cellular, & translational neuroscience
Summary
Alzheimer disease (AD) is a neurodegenerative disorder characterized by progressive memory and cognitive decline during mid to late adult life. At least four genes have been implicated in the pathogenesis of this disease: 1) The APP gene located on chromosome 21, codifies for the precursor protein of amyloid b (Ab), the main component of the fibrils deposited in cerebral vessel walls and parenchymal senile plaques characteristic of AD. 2) The APOE gene located on chromosome 19, codifies for several apolipoprotein E isoforms. The e4 allele is associated with late-onset AD and its inheritance is considered a risk factor for AD. 3) The presenilin 1 (PS1) gene, located on chromosome 14, and 4) the presenilin 2 (PS2) gene mapped to chromosome 1 were found linked to early-onset familial AD. These two genes codify for two highly homologous transmembrane proteins with still unknown biological function(s). Products of these genes (APP, its degradation product Ab, apoE, and presenilins) are present in Alzheimer amyloid lesions. Ab, the fibrillar amyloid component, is a small molecule highly insoluble and resistant to degradation. Synthetic peptides homologous to Ab spontaneously polymerize in solution to form amyloid-like fibrils. However, a soluble form of Ab, i.e., sAb, has been identified in vivo as a normal component of different biological fluids. Our research focuses on the biological importance of the sAb molecule as the potential immediate precursor of the deposited Ab. We have identified apolipoprotein J (apoJ) as a major plasma and cerebrospinal fluid carrier protein for sAb. In addition, apoJ may well be responsible for the delivery of sAb through the blood-brain barrier. In vivo perfusion studies performed in guinea pigs indicate the existence of cerebrovascular permeability for synthetic Ab-apoJ complexes presumably mediated by the gp330/megalin, the receptor for apoJ. Longterm goals of our research are to understand the biochemical mechanism(s) of Ab amyloid deposition and the role of apoE and presenilins in the development of Alzheimer lesions.
These focus areas and their associated publications are derived from medical subject headings from PubMed.
represents one publication
Loading...
*Due to PubMed processing times, the most recent publications may not be reflected in the timeline.
Graduate Education
PhD from National University of Rosario
Opens in a new tab