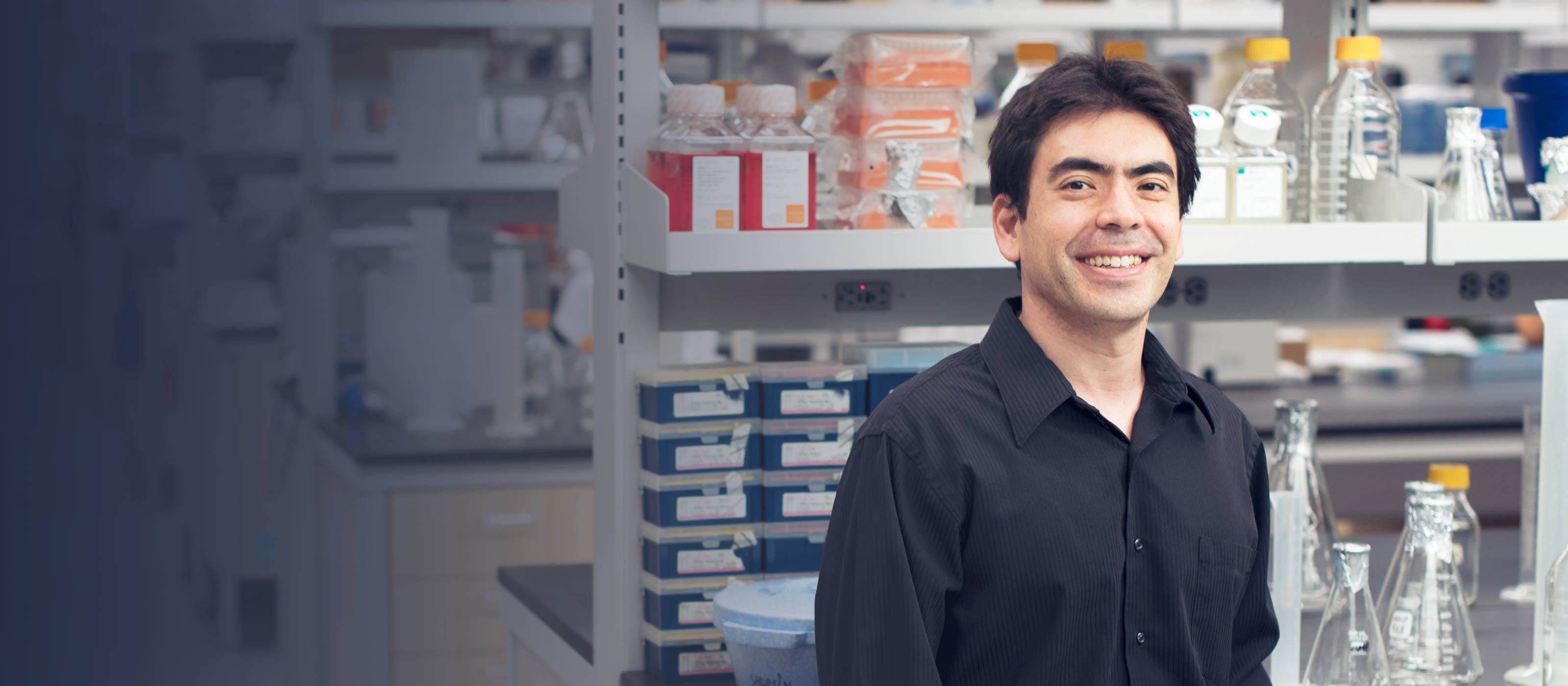 Ken H. Cadwell,
PhD
Recanati Family Professor of Microbiology, Department of Microbiology
Professor, Department of Medicine
Keywords
cancer, immunology, metabolism, microbiology, microbiome, understanding how infectious agents and the microbiome regulate susceptibility to inflammatory disease
Summary
The Cadwell Lab investigates how the immune system is controlled during infectious and inflammatory diseases. The immune system is tasked with defending against life-threatening infectious agents, but at the same time must avoid unnecessary reactions against beneficial microbes that are part of the microbiome. Such unwanted immune responses are implicated in a variety of chronic diseases including inflammatory bowel disease and cancer. A key research goal is to uncover the cell biological processes that control the immune response when confronted with the diverse infectious agents found in the environment. Ongoing projects include: (1) Identifying gene-microbe interactions that contribute to inflammatory bowel disease, (2) elucidating the role of the cellular process of autophagy in host-pathogen interactions, and (3) examining the viral component of the microbiome, also known as the virome.
Graduate Education
PhD from University of California at Berkeley
Residency And Fellowship Training
Fellowship, Washington Univesity School of Medicine, Pathology and Immunology
Opens in a new tab