Office of Science & Research
Diversity, Equity & Inclusion in Research

Diversity, Equity & Inclusion in Research
We are the Diversity, Equity, and Inclusion for the Research Mission team at NYU Langone. Together, we seek to further our research mission by deepening our diversity, equity, and inclusion (DEI) efforts. We endeavor to build an organizational culture where people feel that they belong, thus encouraging engagement and innovation. Our team seeks to promote a community where students, postdoctoral fellows, staff, faculty, and community members—of all identities—feel represented and included. We achieve this through forward-looking programming and engagement, attention to opportunities for conversation and growth, a commitment to anti-racism, and crafting and championing policies and procedures that lead to equity.
Our mission is to lead and support initiatives that drive NYU Grossman School of Medicine's research community such that all members have a sense of belonging and have the tools to thrive in their respective roles. Through metric-driven policies, programs, and partnerships, we seek to create a culture of inclusive excellence that leverages our community's diversity of lived experiences to guide us toward scientific innovation and discovery.
The following pillars guide our work:



DEI programmatic engagement: We strive to provide our community members with dynamic programs and initiatives that catalyze the development of empathy, understanding, self and other awareness, and an appreciation of difference.
Recruiting and retaining a diverse cadre of students, faculty, and staff empowered to further our DEI mission: In collaboration with the Vilcek Institute of Graduate Biomedical Sciences, the Office of Postdoctoral Affairs, the Institute for Excellence in Health Equity, and the Office of Science and Research, we are developing and improving strategies that attract candidates from all backgrounds. Additionally, we are building new opportunities to expand the pathway to academic science to underserved communities across our city, state, and nation.
Driving operational and transformational change throughout our research community: Changing culture requires everyone's engagement. Our work seeks to endow all our community members with the tools, strategies, and resources needed to be DEI change agents in their respective academic, administrative, or support units.
Providing educational resources that keep our community informed on developments within the field of DEI within the biomedical sciences: Our DEI efforts are research-informed and data-driven. As such, we provide our partners with cutting-edge DEI interventions and strategies that improve culture of belonging.
If you have any questions about DEI within our research mission, please feel free to contact Ashton Murray, MDiv, at ashton.murray@nyulangone.org.
Who We Are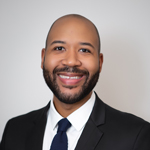 Ashton Murray, MDiv
Mr. Murray is the strategic leader, subject matter expert, and change agent for diversity initiatives in the Office of Science and Research. He partners with the office's senior leadership and other NYU Langone stakeholders to develop and drive the DEI strategy for the research enterprise. His duties include measuring and monitoring research enterprise diversity, developing new programs and trainings, and promoting practices that increase DEI throughout the research community, including faculty, postdocs, students, and the Office of Science and Research staff. An important focus of his work is the continued development and oversight of diversity affairs for the Vilcek Institute of Graduate Biomedical Sciences, achieved in collaboration with the associate dean for biomedical sciences. Mr. Murray has a master's degree in divinity and is pursuing a PhD in leadership studies from North Carolina A&T State University. Contact Mr. Murray at ashton.murray@nyulangone.org.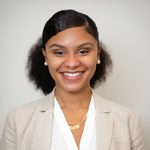 Ruth Frias, MA
Ruth Frias is the creative thought and program leader for DEI initiatives in the research enterprise. She collaborates with both administrators and faculty to implement and evaluate the DEI strategy and vision for the Vilcek Institute of Graduate Biomedical Sciences student community. Her main duties include creating systems and processes for the team; designing, implementing, and evaluating programs that drive our DEI mission and goals; and co-leading DEI professional development events. Ms. Frias has a masters in the art of teaching and a masters in industrial-organizational psychology. Contact Ms. Frias at ruth.frias@nyulangone.org.