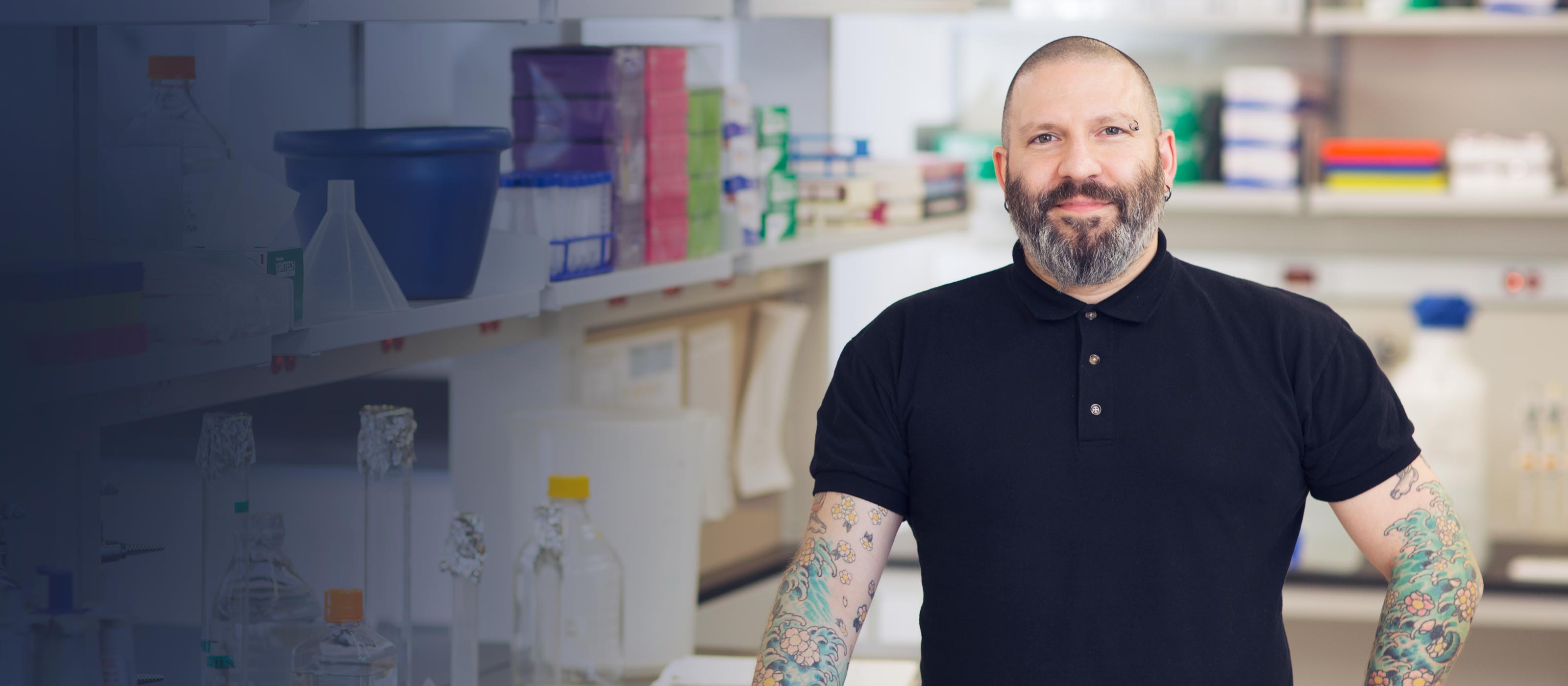 Ludovic P. Desvignes
Assistant Professor, Department of Medicine
Positions
Assistant Professor, Department of Medicine
Director, High Containment Laboratories
Director, Immunology Content
These focus areas and their associated publications are derived from medical subject headings from PubMed.
represents one publication
Loading...
Journal of clinical investigation. 2015 Jun; 125(6):2347-2362
Immunological reviews. 2014 Nov; 262(1):179-192
Induction of neural guidance molecule expression in macrophages and dendritic cells by Mycobacterium tuberculosis [Meeting Abstract]
Journal of immunology (1950). 2013 MAY 1; 190:?-?
Cell host & microbe. 2013 Apr 17; 13(4):377-378
Journal of immunology (1950). 2012 Jun 15; 188(12):6205-6215
Cell host & microbe. 2012 Jan 19; 11(1):81-90
Immunity. 2009 Dec 18; 31(6):974-985
Journal of experimental medicine. 2008 Jan 21; 205(1):105-115