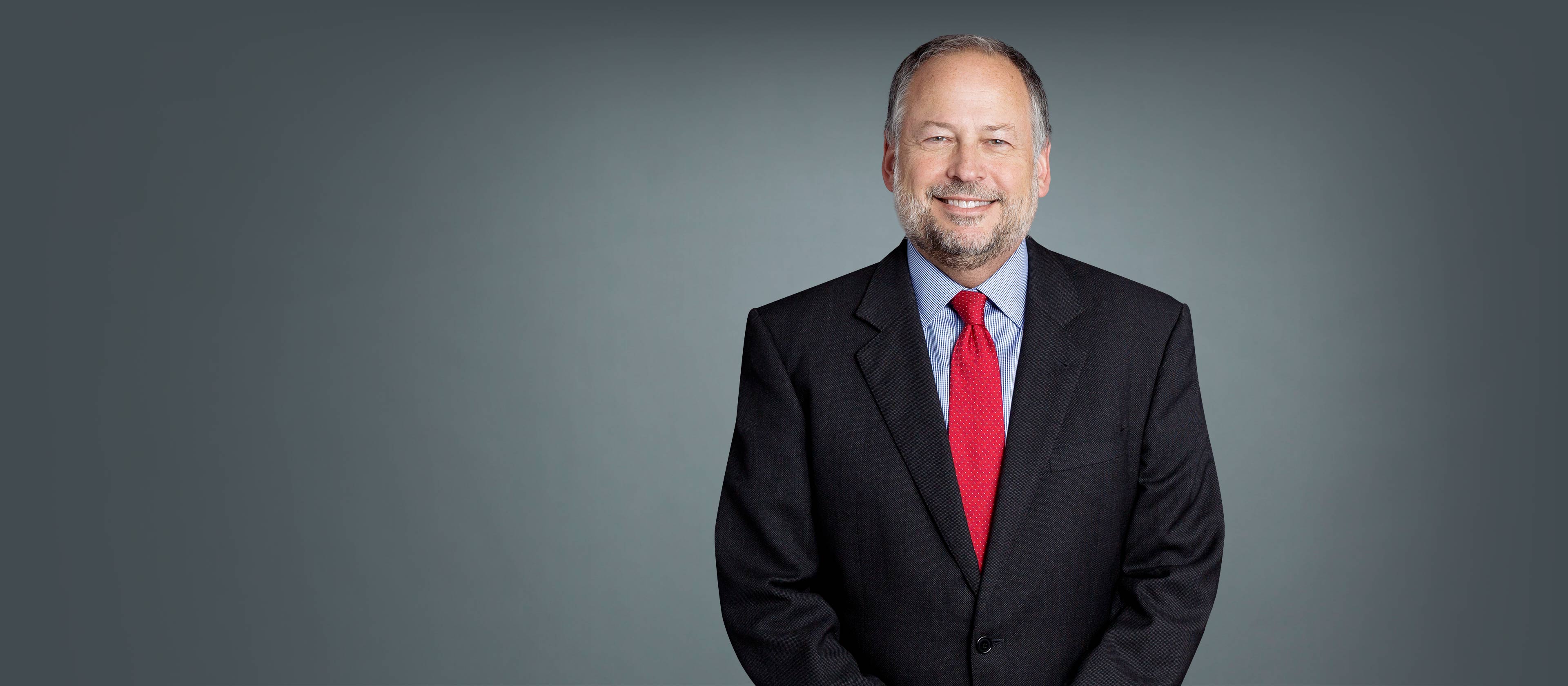 Mark D. Schwartz
Professor, Department of Population Health
Professor, Department of Medicine
Keywords
health services research, medical education research, health policy
Summary
A. Personal Statement
I am a senior health services researcher, and health policy leader, and am uniquely qualified to serve as a Co-Principal Investigator for this K12 proposal. My research focuses at the interface of health services research and primary care practice transformation. I lead a VA research team conducting epidemiologic studies of novel predictors of Type 2 diabetes among veterans. I lead a NIDDK-funded R18 randomized trial of a community health worker intervention to prevent diabetes among those with prediabetes at VA NY Harbor and Bellevue Hospitals. I am Co-PI of an AMA-funded project to integrate health system science education into the medical school curriculum at NYU School of Medicine. And I am Co-PI of an HRSA-funded project to transform primary care practice at Bellevue Hospital with a team training intervention. I recently led a VA-funded project; PROVE (Program of Research on Outcomes of VA Education), a controlled trial of panel management support and clinical microsystem education to improve outcomes among veterans with hypertension and smoking. I have 20+ years of educational leadership, having led NYU School of Medicine's General Internal Medicine Fellowship Program since 1995 and established its Masters of Science in Medical Education program. I directed NYU's NIH Clinical Research Training Program and led its Masters of Science in Clinical Investigation program. I directed the CDC-funded Fellowship in Medicine and Public Health Research. NYU School of Medicine named me founding Director of Translational Research Education and Careers in its Clinical Translational Science Institute. I have been PI of three HRSA-funded Faculty Development Program in Primary Care grants. I am Program Director of a HRSA-funded T32 in Primary Care Research. I have successfully mentored numerous faculty, fellows, residents and students.
B. Positions and Honors
Other Experience and Professional Memberships
1991 - 1998 Co-Coordinator, Task Force on Career Choice in Internal Medicine, SGIM
1997 Elected Fellow, American College of Physicians
2003 - 2004 Treasurer, Mid-Atlantic Region, Society of General Internal Medicine
2011 - 2015 Chair, Health Policy Committee, Society of General Internal Medicine
2012 - 2015 Chair, Physician Workforce Committee, NYS Council on Graduate Medical Education
2017 Director, National Leadership Program in Health Policy (LEAHP), SGIM
2017 - 2020 Treasurer, Society of General Internal Medicine
Honors
2001 Department of Medicine Faculty of the Year Award, Division of Primary Care, NYU School of Medicine
2005 Clinician-Educator of the Year, Society of General Medicine; Mid-Atlantic Region
2008 Distinguished Educator Award, Association for Clinical Research Training
2008 Department of Medicine Faculty of the Year Award, Division of General Internal Medicine
2008 Distinguished Educator Award, Association for Clinical Research Training
2017 Calkins Award for Career Achievement in Health Policy, Society of General Medicine
Contribution to Science
Population health management of chronic disease: My primary focus currently is to develop and test innovative strategies to improve outcomes in chronic disease (hypertension, smoking, prediabetes) by expanding the reach of primary care clinical teams through proactive outreach to populations of patients independent of their visits to the practice. In a cluster-randomized trial (Co-PI) of such panel-management strategies, we developed a toolkit used by panel management assistants (PMAs, non-clinical staff trained to systematically review patient panels and conduct remote outreach coaching and navigation by phone, mail, and group visits). PMA-supported teams improved their self-efficacy in panel management and their hypertensive and smoker patients had improved outcomes. We are now expanding this approach to test the impact of peer health coaches on the prevention of diabetes among populations with prediabetes.
Savarimuthu, Bennett, Fox, Pekala, Leung, Dembitzer, Sherman, Gillespie, Axtmayer, Schwartz. Developing a Toolkit to Enhance Patient Centered Medical Home Implementation: Improving Hypertension and Smoking Outcomes through Panel Management. Society of General Internal Medicine; 2012; c 00.
Schwartz MD, Jensen A, Wang B, Bennett K, Dembitzer A, Strauss S, Schoenthaler A, Gillespie C, Sherman S. Panel Management to Improve Smoking and Hypertension Outcomes by VA Primary Care Teams: A Cluster-Randomized Controlled Trial. J Gen Intern Med. 2015 Feb 10;PMCID: PMC4471025
Strauss SM, Jensen AE, Bennett K, Skursky N, Sherman SE, Schwartz MD. Clinicians' panel management self-efficacy to support their patients' smoking cessation and hypertension control needs. Transl Behav Med. 2015 Mar;5(1):68-76. PMCID: PMC4332897
2. Integrating evolutionary biology into medical education: Since medicine is based on biology and biology is founded on evolutionary science, the lack of education that health professionals have in evolutionary biology is surprising. Many key insights in medical research and practice have emerged from evolutionary science (e.g. strategies to limit selection for antibiotic resistance, new paradigms of cancer chemotherapy to leverage competition among malignant clones, phylogenetic approaches to the human microbiome and its role in inflammatory bowel disease). I work with a NSF-funded group to develop and promote strategies to infuse medical education with evolutionary science.
Nesse RM, Bergstrom CT, Ellison PT, Flier JS, Gluckman P, Govindaraju DR, Niethammer D, Omenn GS, Perlman RL, Schwartz MD, Thomas MG, Stearns SC, Valle D. Evolution in health and medicine Sackler colloquium: Making evolutionary biology a basic science for medicine. Proc Natl Acad Sci U S A. 2010 Jan 26;107 Suppl 1:1800-7. PMCID: PMC2868284
Alcock J, Schwartz MD. A Clinical Perspective in Evolutionary Medicine: What We Wish We Had Learned in Medical School. Evolution Educ Outreach. 2011; 4:574
Best EV, Schwartz MD. Fever. Evol Med Public Health. 2014 Apr 20; PMCID: PMC4202621
Hidaka BH, Asghar A, Aktipis CA, Nesse RM, Wolpaw TM, Skursky NK, Bennett KJ, Beyrouty MW, Schwartz MD. The status of evolutionary medicine education in North American medical schools. BMC Med Educ. 2015 Mar 8;15:38. PMCID: PMC4355969
3. Physician workforce and payment policy: Over the last two decades I have studied factors influencing career choice in general internal medicine and primary care. In national surveys of medical students and scholarly perspective papers on the impact of health policies of physician payment and graduate medical education, I have contributed to the national dialogue on solutions to addressing the primary care workforce shortage.
Schwartz MD, Linzer M, Babbott D, Divine GW, Broadhead E. Medical student interest in internal medicine. Initial report of the Society of General Internal Medicine Interest Group Survey on Factors Influencing Career Choice in Internal Medicine. Ann Intern Med. 1991 Jan 1;114(1):6-15. PubMed PMID: 1983935
Hauer KE, Durning SJ, Kernan WN, Fagan MJ, Mintz M, O'Sullivan PS, Battistone M, DeFer T, Elnicki M, Harrell H, Reddy S, Boscardin CK, Schwartz MD. Factors associated with medical students' career choices regarding internal medicine. JAMA. 2008 Sep 10;300(10):1154-64. PubMed PMID: 18780844
Schwartz MD. The US primary care workforce and graduate medical education policy. JAMA. 2012 Dec 5;308(21):2252-3. PubMed PMID: 23212505
Jackson A, Baron RB, Jaeger J, Liebow M, Plews-Ogan M, Schwartz MD. Addressing the nation's physician workforce needs: The Society of General Internal Medicine (SGIM) recommendations on graduate medical education reform. J Gen Intern Med. 2014 Nov;29(11):1546-51. PMCID: PMC4238189
4. Physician Work Life and patient outcomes: In a series of studies funded by AHRQ (Co-PI) and the RWJ Foundation (Co-I), our group developed metrics of physician work life (stress, time pressure, job satisfaction, and burnout) now in wide use. These studies contributed insights on the relationship of the practice environment on physician work life, and in turn on the quality of care and medical errors among their patients.
Linzer M, Konrad TR, Douglas J, McMurray JE, Pathman DE, Williams ES, Schwartz MD, Gerrity M, Scheckler W, Bigby JA, Rhodes E. Managed care, time pressure, and physician job satisfaction: results from the physician worklife study. J Gen Intern Med. 2000 Jul;15(7):441-50. PMCID: PMC1495486
Wetterneck TB, Linzer M, McMurray JE, Douglas J, Schwartz MD, Bigby J, Gerrity MS, Pathman DE, Karlson D, Rhodes E. Worklife and satisfaction of general internists. Arch Intern Med. 2002 Mar 25;162(6):649-56. PubMed PMID: 11911718
Varkey AB, Manwell LB, Williams ES, Ibrahim SA, Brown RL, Bobula JA, Horner-Ibler BA, Schwartz MD, Konrad TR, Wiltshire JC, Linzer M. Separate and unequal: clinics where minority and nonminority patients receive primary care. Arch Intern Med. 2009 Feb 9;169(3):243-50. PubMed PMID: 19204215
Linzer M, Manwell LB, Williams ES, Bobula JA, Brown RL, Varkey AB, Man B, McMurray JE, Maguire A, Horner-Ibler B, Schwartz MD. Working conditions in primary care: physician reactions and care quality. Ann Intern Med. 2009 Jul 7;151(1):28-36, W6-9. PubMed PMID: 19581644
Research Support
Ongoing Research Support 2 T32HP22238-06-00 - Fierman (PI) - 07/01/16-06/30/21 NYU Postdoctoral Primary Care Research Training Program Two-year fellowship program to train five fellows per year (General Internal Medicine and General Pediatrics) in primary care research. Fellows will complete NYU's Masters of Science Degree in Clinical Investigation. Role: Program Director T0BHP28577 - Schwartz/Zabar (MPIs) - 07/01/15-06/30/20 Primary Care Training and Enhancement: Transforming Health Care Systems through Interprofessional Training and Health Professional Team Development in Primary Care in Urban Underserved Settings This proposal will transform PC practice in our medically underserved urban communities through program innovation utilizing resident, fellow, and faculty training to implement transformative models of clinical care which engage interprofessional PC teams in improving patient and system outcomes and coordinating care across the continuum of care within patient centered medical homes (PCMH). Role: Co-PI American Medical Association - Triola/Schwartz/Pusic (MPIs) - 09/01/13-08/31/18 The initiative has funded major innovations at medical schools and brought these schools together into a consortium that shares best practices and lessons learned. The consortium is disseminating the proven transformation strategies emerging from these leading medical schools across the medical education environment. The NYU 'Healthcare by the Numbers: Populations, Systems, and Clinically Integrated Data' curriculum leverages an integrated partnership of our
School of Medicine
and
NYU Langone Medical Center
to transform our medical school curriculum. Role: Co-PI 1R18DK110740-01 - Schwartz (PI) - 07/01/16 – 06/30/21 Integrating Community Health Workers (CHW) into Primary Care Teams to improve Diabetes Prevention in Underserved Communities Cluster-randomized trial of CHW intervention to prevent diabetes in patients with pre-diabetes at Bellevue and Manhattan VA hospitals. Role: PI 1UL1 TR001445-01 - Cronstein/Hochman (MPIs) - 08/18/15–03/31/20 Institutional Clinical and Translational Science Award (CTSA)- Linked Specialized Center Cooperative Grant The purpose of this proposal is to establish a Clinical and Translational Science Institute (CTSI) that will have the following aims: 1) To increase collaboration among clinical, translational and basic scientists across the colleges and schools of NYU to better determine the relevance and applicability of scientific advances to clinical problems; 2) To provide the leadership, infrastructure and resources to support novel science and the rapid, efficient and safe application of scientific discoveries to the community; 3) To support the education, training and development of researchers who can carry on the investigations necessary to bring scientific advances to the public; 4) To enhance the ties between the research establishment at NYU and the community so as to more rapidly identify health problems, investigate their scientific basis, apply the knowledge gained and promote utilization of new developments and evidence based medicine by the community, and to reduce healthcare disparities. Role: Co-Investigator Completed Research Support (last 3 years only) T32HP22238-01-00 - Fierman (PI) - 01/11-01/16 NYU Postdoctoral Primary Care Research Training Program Two year fellowship program to train four fellows per year (two each in General Internal Medicine and General Pediatrics) in primary care research. Fellows will complete NYU's Masters of Science Degree in Clinical Investigation. Role: Co-Investigator EF-0905606 - Schwartz (PI) - 09/11-08/15 National Evolutionary Synthesis Center (NESCent) cooperative agreement Infusing Medical Education with Evolutionary Thinking. International Working Group to develop and test model curricula in evolutionary biology for medical education. Role: PI VA HSR&D - Schwartz (PI) - 09/10-08/15 PROVE: Program for Research on Outcomes of VA Education Randomized trial of population management and microsystem skills education to improve outcomes in hypertension and smoking among veterans. Role: PI DHHS, HRSA - Schwartz (PI) - 09/10-08/15 General Internal Medicine Faculty Development Program This program trains clinician-educator faculty in knowledge and skills in medical education and prepares master educators to disseminate these skills Role: PI
These focus areas and their associated publications are derived from medical subject headings from PubMed.
represents one publication
Loading...
Positions
Professor, Department of Population Health
Professor, Department of Medicine
Co-Lead for Intergrative Seminar Course, Master of Science in Clinical Investigation
Director, Population Health Pillar
Lead for Clinical Research Methods Course, Master of Science in Clinical Investigation
Vice Chair, Education and Faculty Affairs
Residency And Fellowship Training
Fellowship, Duke University School of Medicine, General Internal Medicine
Fellowship, New York Academy of Medicine , Bowen Brooks Fellowship
Residency, NYU School of Medicine, Primary Care Internal Medicine
Opens in a new tab