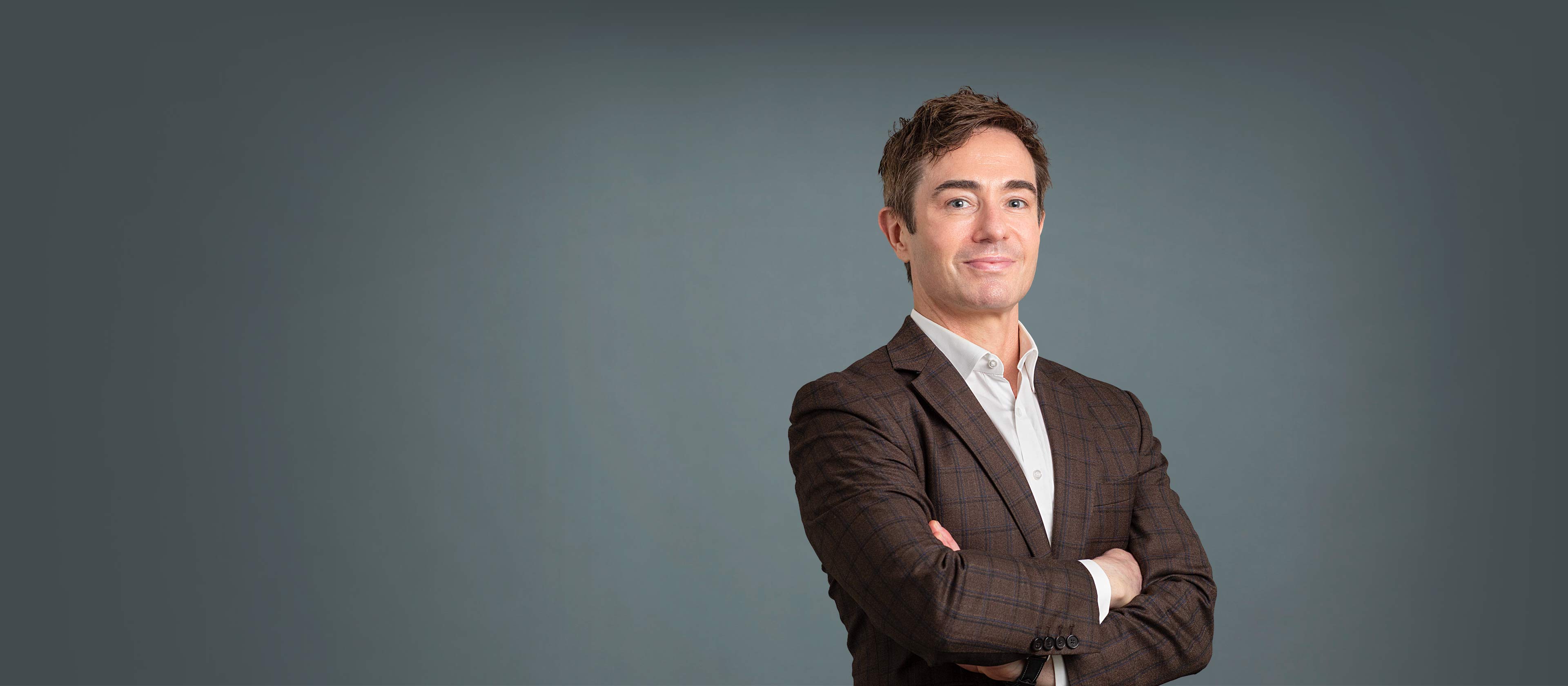 Mark V. Bradley,
MD
Clinical Associate Professor, Department of Psychiatry
Summary
Director, Consultation-Liaison Psychiatry
VA NY Harbor Healthcare System, Manhattan Campus
Program Director, Consultation-Liaison Psychiatry Fellowship
Clinical Associate Professor of Psychiatry
NYU School of Medicine
Dr. Mark Bradley is Program Director for the Consultation-Liaison Psychiatry Fellowship and Clinical Associate Professor of Psychiatry at NYU School of Medicine, as well as Director of Consultation-Liaison Psychiatry at the Manhattan campus of the VA NY Harbor Healthcare System.
After graduating from the Plan II Honors Program at the University of Texas at Austin, Dr. Bradley completed medical school at Baylor College of Medicine. He received his residency training in Psychiatry at Columbia University and the New York State Psychiatric Institute, where he subsequently remained to complete both a clinical fellowship in Consultation-Liaison Psychiatry and an NIH research fellowship at the HIV Center for Clinical and Behavioral Studies. He also received a Master of Science degree in Biostatistics at Columbia's Mailman School of Public Health. During his fellowships, his research focused on the role of treating depression in antiretroviral adherence. Dr. Bradley joined NYU in 2008, serving as the psychiatrist in the VA's Primary Care-Mental Health Integration program. He is board certified in Psychiatry and Consultation-Liaison Psychiatry from the American Board of Psychiatry and Neurology.
Dr. Bradley's academic interests focus on the intersection of general medical and psychiatric illness, including psychological adaptation to illness, the role of psychiatric disorders in health behaviors, psychiatric presentations of complex medical illness, and the integration of psychiatric and general medical healthcare at a systems level. His specific research interests focus on the behavioral and neuropsychiatric aspects of HIV disease, including the role of psychiatric symptoms and psychological factors in transmission risk and adherence behaviors. Dr. Bradley teaches the first and second-year NYU residency courses in Consultation Psychiatry, and continues to serve as the outpatient supervisor for the Psychosomatic Medicine fellows' rotation in the VA's Primary Care-Mental Health program. He serves on the Mental Health Guideline Committee of the New York State Department of Health AIDS Institute Clinical Guidelines program.
Selected Publications:
Bradley M, McElhiney M, Rabkin J. DHEA and Cognition in HIV-Positive Patients with Non-Major Depression. Psychosomatics. 2012; May;53(3):244-9.
Robert H. Remien, Jenny A. Higgins, Jackie Correale, Jose Bauermeister, Robert Dubrow, Mark Bradley, Wayne T. Steward, David W. Seal, Kathleen J. Sikkema, Peter R. Kerndt, Kenneth H. Mayer, Hong-Ha M. Truong, Corinna Young Casey, Anke A. Ehrhardt, and Stephen F. Morin. Lack of Understanding of Acute HIV Infection among Newly-Infected Persons – Implications for Prevention and Public Health. The NIMH Multisite Acute HIV Infection Study: II. AIDS Behav 2009 Dec; 13(6),1046-53.
Bradley, M. V., Remien, R. H., & Dolezal, C. Depression symptoms and sexual risk behavior among serodiscordant couples. Psychosomatic Medicine 2008; 70(2):186-91.
Bradley, M., & Muskin, P. R. 5-step psychiatric workup of HIV patients. Current Psychiatry2007; 6(12), 11-17.
Cournos F, McKinnon K, Bradley M. Depression and Human Immunodeficiency Virus. In WPA Educational Programme on Depressive Disorders, Volume II: Physical Illness and Depression. M. Maj, N. Sartorius, A. Tasman, O. Gureje (Eds.), The World Psychiatric Association, 2007; 99-106.
Remien, Robert H. & Bradley, M. How does disclosure affect HIV prevention? University of California, San Francisco Center for AIDS Prevention Studies Fact Sheet, 2007.
These focus areas and their associated publications are derived from medical subject headings from PubMed.
represents one publication
Loading...
*Due to PubMed processing times, the most recent publications may not be reflected in the timeline.
Positions
Clinical Associate Professor, Department of Psychiatry
Director, Consultation-Liaison Psychiatry Fellowship Program
Director, Psychiatry Psychosomatic Fellowship Program
Graduate Education
MD from Baylor College of Medicine
Psychosomatics. 2016 Nov - Dec; 57(6):651-654
Psychosomatics. 2012 May-Jun; 53(3):244-9
Psychosomatic medicine. 2008 Feb; 70(2):186-91
5-step psychiatric workup of HIV patients
Current psychiatry. 2007 Dec; 6(12):61-71
Depression and Human Immunodeficiency Virus. In WPA Educational Programme on Depressive Disorders, Volume II: Physical Illness and Depression. M. Maj, N. Sartorius, A. Tasman, O. Gureje (Eds.)
World psychiatry : official journal of the World Psychiatric Association (WPA). 2007; 6:99-106
Opens in a new tab