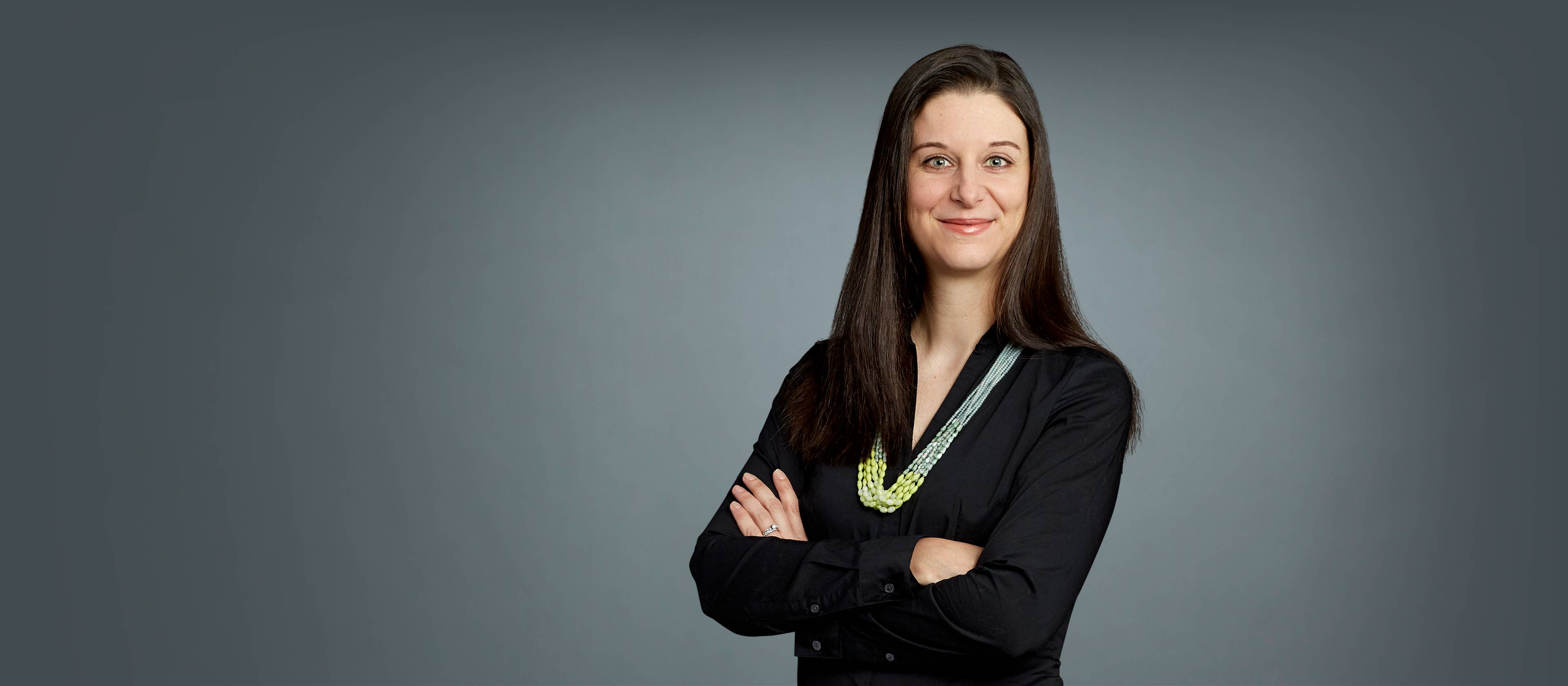 Meike Dittmann,
PhD
Assistant Professor, Department of Microbiology
Keywords
virology, innate immunity, high-content imaging, respiratory viruses, influenza virus
Summary
In our lab we investigate how the human respiratory system battles viral infections. Lower respiratory tract infections are a leading cause of death in the United States and the leading infectious cause of death worldwide, claiming 3.1 million lives each year. Our hope is that a better understanding of the body's own protection strategies will enable us to develop novel antiviral therapies.
Our main expertise lies in high-content imaging, which we use to monitor subcellular immune system events that occur in response to viral infection. We are particularly interested in events that are triggered by interferons—proteins that act as potent innate immune messengers.
In the first hours of infection, infected cells produce interferons, which alert neighboring cells to immediately activate specific cellular genes, known as interferon-stimulated genes (ISGs). There are several hundred different ISGs that together are a strong force against viruses. However, we know little about what the individual ISGs do.
We study the role of individual ISGs, their antiviral mechanisms, and their contribution to keeping respiratory viruses in check. We are currently working on three main projects:
identify and characterize ISGs that inhibit respiratory viruses
characterize the role of serpins during virus life cycles
develop human model systems for studying respiratory viruses
These focus areas and their associated publications are derived from medical subject headings from PubMed.
represents one publication
Loading...
*Due to PubMed processing times, the most recent publications may not be reflected in the timeline.
Residency And Fellowship Training
Fellowship, NIH/NIAID, K99/R00 Pathway to Independence
Fellowship, The Rockefeller University, Women & Science Postdoctoral Fellowship
Fellowship, The Rockefeller University, Pilot project grant - Center for Clinical and Translational Science and Helmsley Charitable Trust/Center on Disorders of the Digestive System
Fellowship, Deutsche Forschungsgemeinschaft (German Research Foundation), Postdoctoral Fellowship
Opens in a new tab