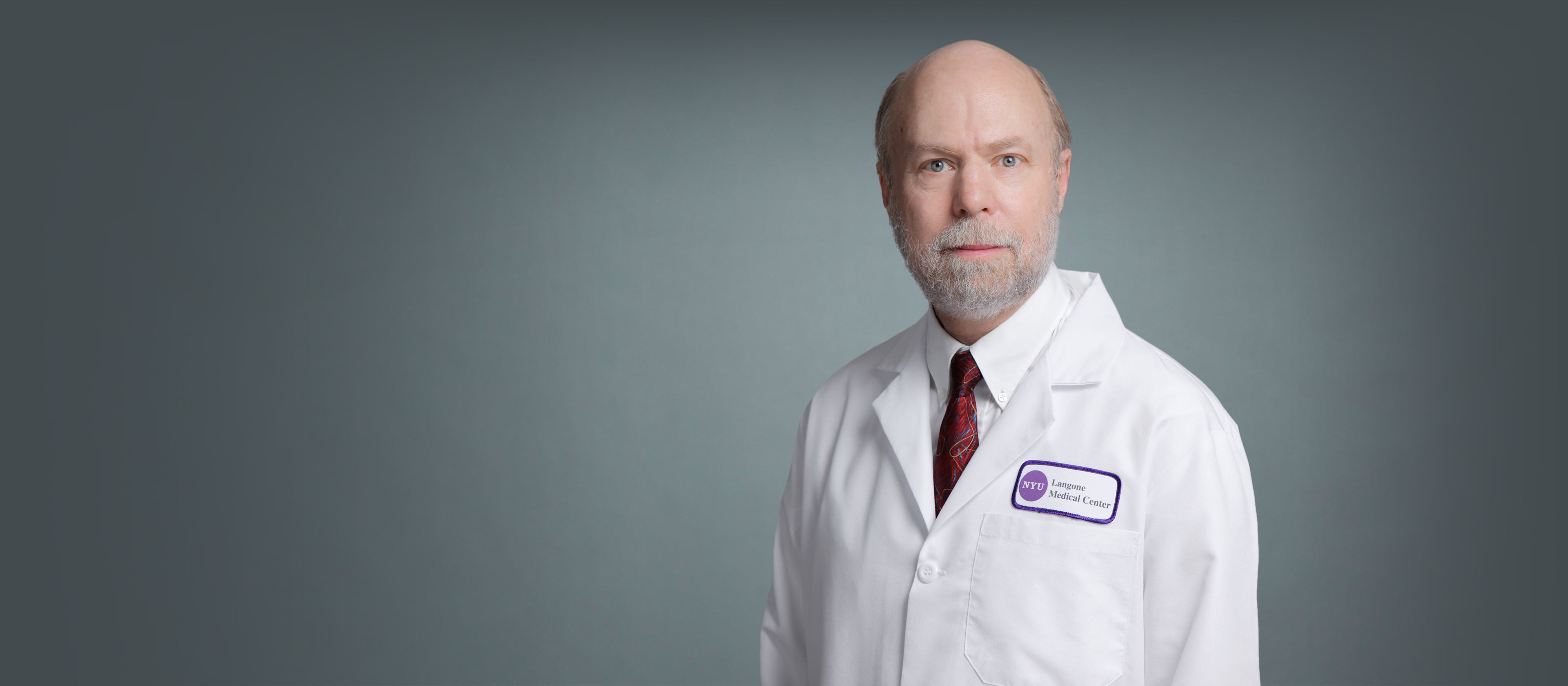 Michael J. Rindler
Associate Professor, Department of Cell Biology
Keywords
trafficking of proteins in urothelium, pancreatic zymogen granules, function of receptor tyrosine phosphatases in pancreas, potassium channel trafficking in cardiomyocytes
Summary
The eukaryotic cell must segregate its proteins into distinct cellular organelles for functioning and survival. Highly specific sorting mechanisms to identify and distribute the polypeptides of the various cellular organelles to their correct destinations must exist.
Our research focuses on three areas, our goal being to understand the proteins that are present in regulated cellular compartments and to elucidate the mechanisms by which proteins are targeted to these organelles and subsequently trafficked to and from the plasma membrane.
Zymogen Granules in the Exocrine Pancreas: we have discovered and characterized novel proteins in the membranes of secretory granules. Using both in vitro model systems and mouse models, including knockout mice, we study their importance in regulating the exocytosis of secretory granules containing digestive enzymes and also in protecting the pancreas from pancreatitis.
Potassium Channels in Cardiac Myocytes: adenosine triphosphate–regulated potassium channels are vitally important for protecting the heart from ischemic events (heart attacks). We discovered that these channels in heart muscle cells are present in part within endosomal intracellular compartments and can be recruited to the cell surface in response to stress. We study the mechanisms by which these channels are trafficked back and forth from endosomal compartments to the cell surface.
These focus areas and their associated publications are derived from medical subject headings from PubMed.
represents one publication
Loading...
*Due to PubMed processing times, the most recent publications may not be reflected in the timeline.
Positions
Content Director, Cell Biology
Content Director, Embryology
Director, Basic Science Integration, NYU Long Island School of Medicine
Director, Scholarly Concentrations Program
Director, Team-Based Learning
Molecular biology of the cell. 2019 Oct 02; mbcE19050284
FASEB journal. 2018 03; 32(3):1613-1625
American journal of physiology. Heart & circulatory physiology. 2016 06 01; 310(11):H1558-66ajpheart.00158.2016
Molecular biology of the cell. 2016 05 15; 27(10):1621-34
Active Learning in Medicine : A Practical Guide. [New York] : NYUSOM Digital Press (Institute for Innovations in Medical Education), 2016. (2490602)
Anatomical education -- embryology : integrating clinically oriented embryology into an organ systems-based curriculum
Education in anatomical sciences. [Hauppauge, New York] : Nova Biomecial, 2013. p.113-125. (Education in a competitive and globalizing world) (844722)
Journal of molecular & cellular cardiology. 2012 Mar; 52(3):596-607
"Epac2-dependent mobilization of intracellular Ca2+ by glucagonlike peptide-1 receptor agonist exendin-4 is disrupted in beta -cells of phospholipase C-epsilon knockout mice": Corrigenda
Journal of physiology. 2012; 590(6):1511-?
Opens in a new tab