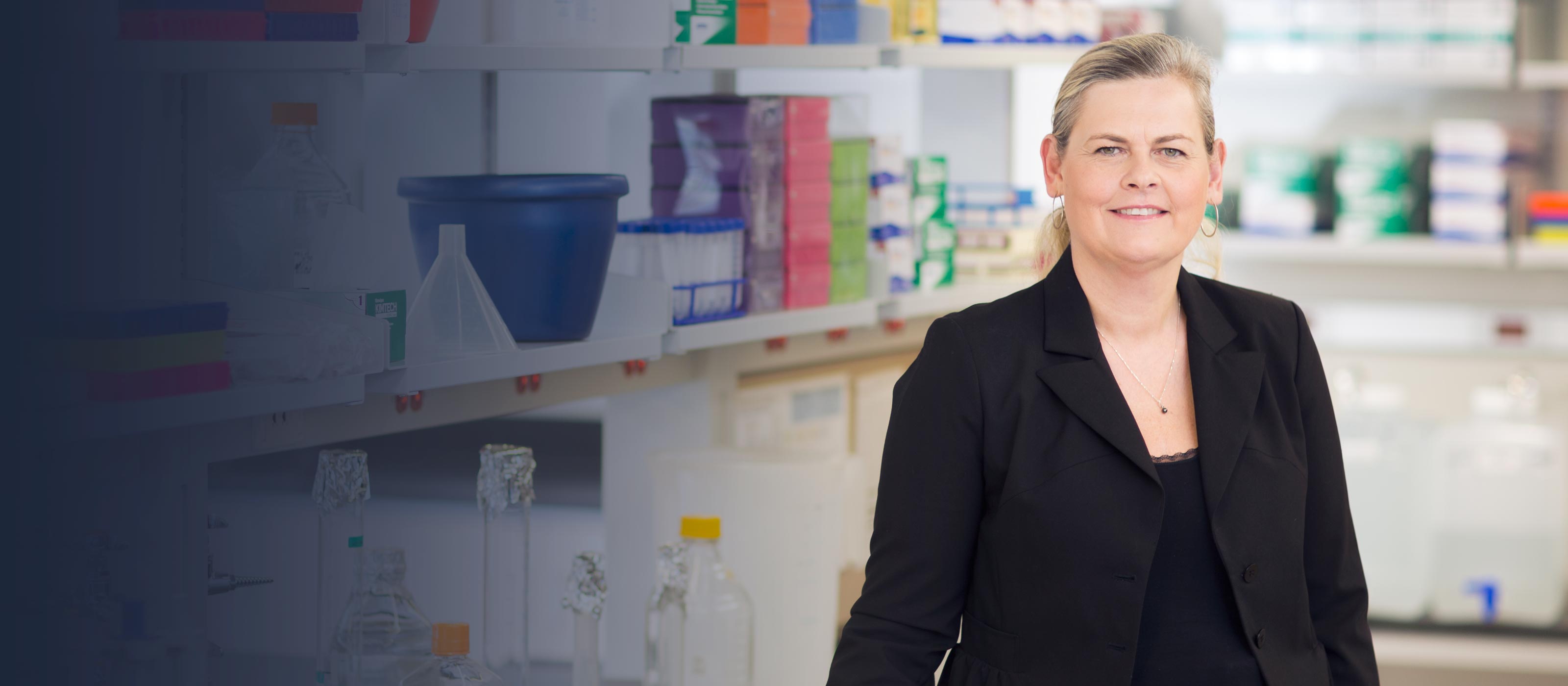 Michelle Krogsgaard,
PhD
Associate Professor, Department of Pathology
Keywords
T-cell recognition and sensitivity, cancer immunology, autoimmunity, receptor signaling, biophysics, cancer
Summary
The goal of the Krogsgaard laboratory is to understand the molecular and cellular events that contribute to T-cell sensitivity to 'self' (cancer) antigens. To accomplish this we employ advanced and highly innovative methods that combine state-of-the-art biophysical methods for characterizing protein-protein interactions e.g. surface plasmon resonance (SPR), biomembrane force probe X-ray crystallography, infrared (IR) and nuclear magnetic resonance (NMR) spectroscopy with imaging methods (single molecule imaging and FRET) and transgenic TCR technologies which makes our research highly interdisciplinary in its nature. Our research is important not only for understanding the activation of signaling pathways important for T cell function but also for the purpose of modulating signaling through the TCR pharmacologically in new and innovative approaches that can be applied to immunotherapy approaches. This is with the purpose of increasing the sensitivity of T-cells in patients with cancer or HIV or decreasing the sensitivity in patients with autoimmune diseases (multiple sclerosis or diabetes). Supported by the Pew Trust, Cancer Research Institute (CRI), The Arthritis Foundation; New York Chapter, American Cancer Society (ACS), PS-ON/NCI/NIH and NIGMS/NIH.
These focus areas and their associated publications are derived from medical subject headings from PubMed.
represents one publication
Loading...
*Due to PubMed processing times, the most recent publications may not be reflected in the timeline.
Graduate Education
PhD from University of Copenhagen
Residency And Fellowship Training
Fellowship, Stanford University, Postdoctoral Fellow
Opens in a new tab