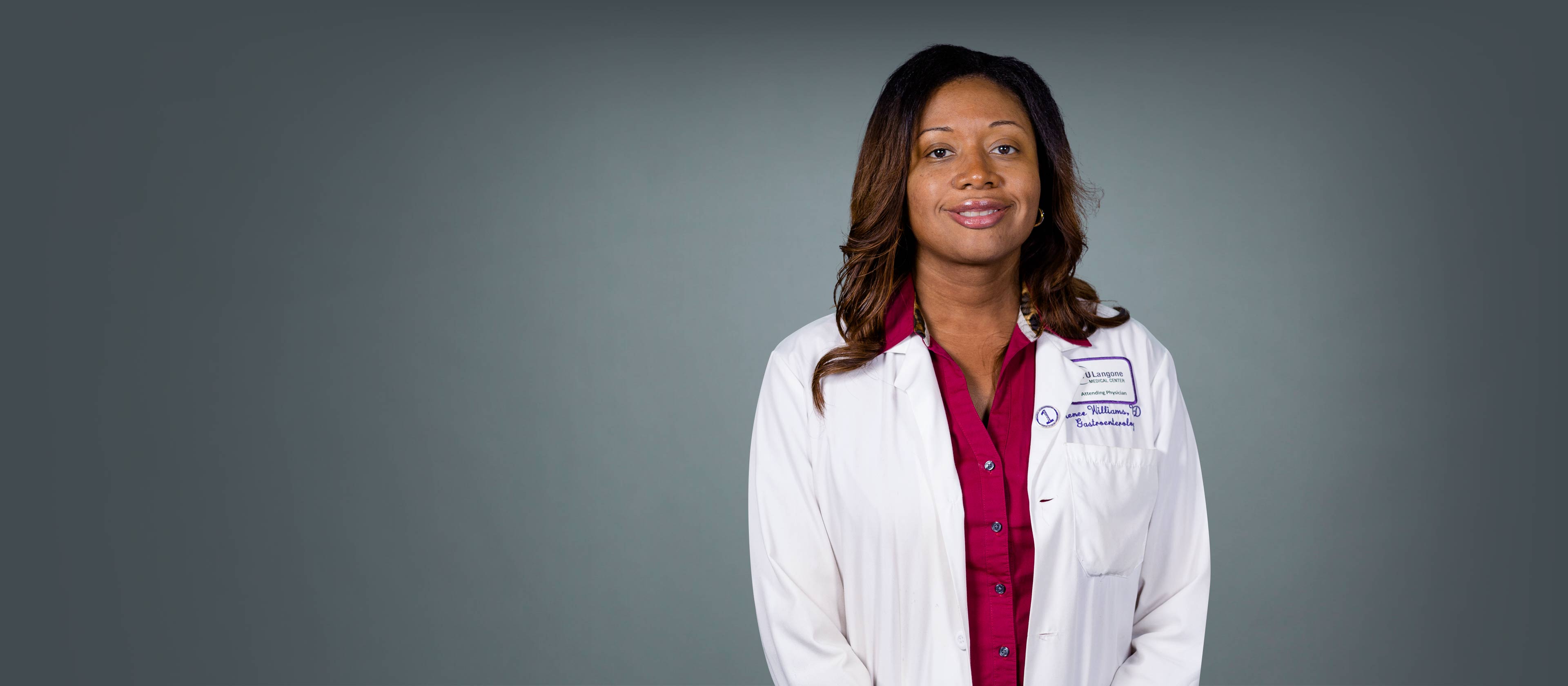 Renee L. Williams,
MD
Professor, Department of Medicine
Summary
Dr. Williams is an Associate Professor within the Department of Medicine at NYU Langone, where she serves as Associate Chair for Health Equity. Within Gastroenterology her interests include health disparities in colorectal cancer screening and medical education. She currently serves as the Co-Chair of the New York Citywide Colorectal Cancer Control Coalition risk assessment and screening committee, is the former chair of the Diversity, Equity and Inclusion Committee for the American College of Gastroenterology (ACG), and now serves on the ACG Board of Trustees. Dr. Williams is the Director of both the Saul J Farber Program in Health Equity and Department of Internal Medicine's Organization for Nurturing Diversity (DIMOND) in the Department of Medicine.
These focus areas and their associated publications are derived from medical subject headings from PubMed.
represents one publication
Loading...
*Due to PubMed processing times, the most recent publications may not be reflected in the timeline.
Positions
Associate Chair, Diversity, Equity and Inclusion
Medical Education Pillar Lead, Institute for Excellence in Health Equity (IEHE)
Graduate Education
MD from New York University
Opens in a new tab