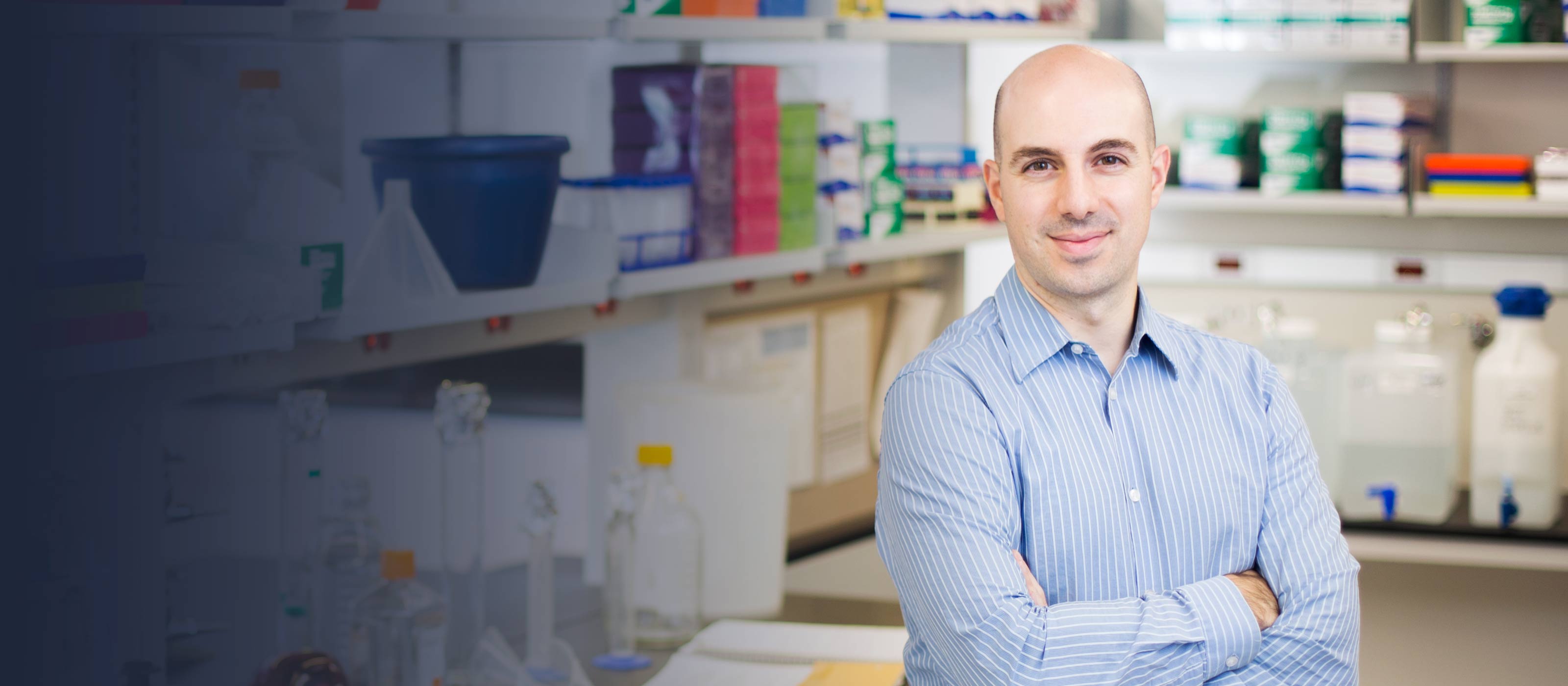 Richard L. Possemato,
PhD
Assistant Professor, Department of Pathology
Keywords
tumor metabolism, genetic screening, breast cancer, mitochondrialfFunction, serine biosynthesis, cancer, metabolism, pharmacology
Summary
Our laboratory focuses on identifying metabolic pathways that are altered in the transformed state, understanding how those pathways support transformation, and investigating the environmental, genetic and epigenetic contexts in which such pathways act. Of particular interest are investigating serine and glycine metabolism and iron-sulfur cluster metabolism as well as exploring the potential ways by which mutations in the mitochondrial genome support cellular transformation. We attack these problems with a combination of approaches that endeavor to push the boundaries of genetic screening, mammalian cell culture, and metabolomic methods. Visit our lab website at: http://possematolab.com
These focus areas and their associated publications are derived from medical subject headings from PubMed.
represents one publication
Loading...
Positions
Assistant Professor, Department of Pathology
Graduate Education
PhD from Harvard University
Postdoctoral Training
Whitehead Institute, MIT, Sabatini Lab