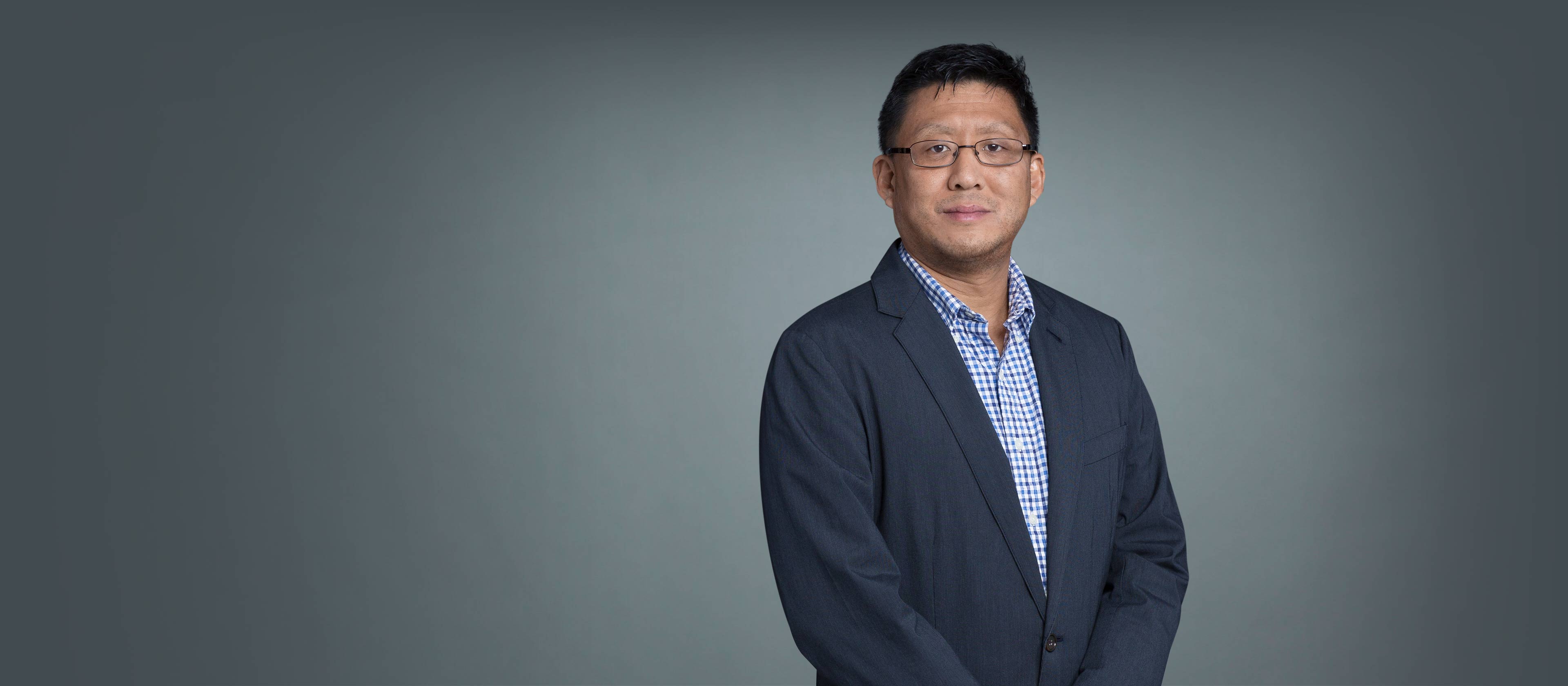 Tony T. Huang,
PhD
Associate Professor, Department of Biochemistry and Molecular Pharmacology
Keywords
regulation of ubiquitination and deubiquitination in DNA repair and cancer susceptibility pathways, genome integrity, pharmacology
Summary
Ubiquitination is a highly regulated process conserved in all eukaryotes that controls a broad range of cellular functions, from proteolysis, signal transduction, endocytosis, to DNA repair and genomic stability. Like phosphorylation, ubiquitination can be a dynamic and reversible post-translational process whereby an enzyme cascade conjugates ubiquitin to a target protein, and a family of proteases, the deubiquitinating enzymes (DUBs), are potent at removing this modification. Our lab studies two important DNA damage response pathways that are "switched on" by non-proteolytic ubiquitination events: the Fanconi Anemia (FA) DNA cross-link repair and genome stability pathway, and the DNA damage tolerance translesion synthesis pathway (TLS). While the elucidation of upstream activators of diverse DNA damage response pathways remains to be the focus of the field, signal transduction events that "switch off" DNA repair have been largely ignored. To begin addressing this issue, a major focus of my lab will be to study the action of DUBs in the context of DNA repair pathways. In humans, protein deubiquitination is controlled by a family of over 90 distinct DUB enzymes, of which the majority has not been functionally characterized. We utilized a gene family-specific siRNA library to identify DUBs that negatively regulate different aspects of DNA repair and genome stability pathways in human cells. Research projects in my lab will include the characterization and elucidation of signaling mechanisms surrounding DUB activation and inactivation and how these molecular events function to confer genomic stability in normal versus cancerous cells.
These focus areas and their associated publications are derived from medical subject headings from PubMed.
represents one publication
Loading...
Positions
Associate Professor, Department of Biochemistry and Molecular Pharmacology
Course Director, Protein Modifications in Cell Signaling
Graduate Advisor, Molecular Oncology and Tumor Immunology Training Program
Graduate Education
PhD from University of Wisconsin
Opens in a new tab