Professional Development for Diversity
Faculty Leadership Development Program
Faculty Leadership Development Program
The Office of Diversity Affairs Faculty Leadership Development Program provides support, mentorship, and professional development to underrepresented in medicine (URiM) junior faculty at NYU Langone.
The goals of the program are as follows:
to develop strong peer, mentor, and sponsor relationships across NYU Langone
to integrate personal and professional identities into academic and career plans
to practice and apply inclusive leadership skills within a variety of professional contexts
Throughout nine sessions, participants engage with panels of peer and senior faculty, departmental and executive leaders, and C-suite leaders, and have an opportunity to pitch initiatives that might improve patient care, medical education, or the workforce and culture at NYU Langone. This supports our ultimate vision to develop transformative healthcare leaders positioned to provide health equity for all.
If you have any questions regarding the program, please contact us at diversity@nyulangone.org.
2022 Cohort Members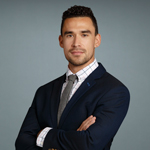 Clinical Assistant Professor, Ronald O. Perelman Department of Emergency Medicine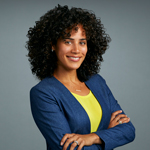 Clinical Assistant Professor, Ronald O. Perelman Department of Emergency Medicine