Postdoctoral Affairs
Our postdoctoral program supports the career development and research training of postdoctoral fellows.

At NYU Grossman School of Medicine, postdoctoral scholars are a vital part of our research community. Our postdoctoral program supports your career development and training in research, promotes collaboration with our renowned investigators, and encourages your contribution to important scientific research.
If you have completed a PhD, an MD, or an MD/PhD in the past five years, you are eligible to apply for a postdoctoral fellowship. A postdoctoral position at NYU Grossman School of Medicine can advance your work as a researcher and prepare you for a career in academia and beyond.
We aim to shorten the amount of time you spend in training, while giving you a comprehensive view of the current job market. Many of our postdoctoral fellows finish their appointments within two years.
Facts and Figures
~500
NYU Grossman School of Medicine has nearly 500 postdocs—51 percent men and 49 percent women.
2/3
Two-thirds of our postdocs come from outside the United States, representing more than 35 countries.
>30
Our postdocs work alongside faculty scientists in laboratories across more than 30 academic departments.

Life as a Postdoc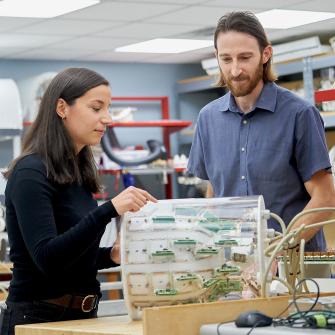 Available Postdoc Positions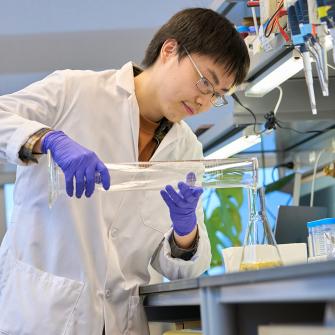 Scholar to Faculty Pathway Program