PhD Training Programs
Biostatistics PhD Training Program

Biostatistics PhD Training Program
The Biostatistics PhD Training Program at NYU Grossman School of Medicine's Vilcek Institute of Graduate Biomedical Sciences prepares you for a career as a biostatistician. Biostatistics is a scientific discipline that generates novel approaches to study design and data analysis, with a focus on improving human health and health care.
Our graduates work in the fields of medicine, public health, and biology. They develop innovations in methodology, theory, and application of biostatistical methods to the entire spectrum of basic, clinical, and translational biomedical research.
Our program offers interdisciplinary instruction and research opportunities in statistical theory and methods in the biological sciences. The curriculum covers a broad array of research areas including design and analysis of clinical trials, Bayesian methods, high-dimensional data analysis, longitudinal data analysis, meta-analysis, and survival analysis.
As a PhD candidate, you have the opportunity to work with faculty on a diverse set of biomedical collaborations. These could include studies in basic biological systems, randomized clinical trials, retrospective epidemiological studies, or prospective longitudinal studies. You gain experience in studies that include thousands of subjects, as well as those measuring the expression of tens of thousands of genes.
Successful applicants to our program have completed previous coursework in statistics or mathematics and biology. Applicants with a master's degree in a relevant field and with research experience are preferred, but all applicants with appropriate training are considered.
Program Coursework
In addition to courses taken by all PhD candidates at the Vilcek Institute of Graduate Biomedical Sciences, biostatistics program candidates can take the following courses.
Introduction to Statistical Inference I
Introduction to Statistical Inference II
Statistical Methods for Clinical and Translational Research
Advanced Topics in Survival Analysis
Statistical Learning
Methods for the Analysis of Longitudinal Data
Epidemiology Methods
Biostatistics Seminar and Journal Club
Learn more about our program academics.
Contact Us
To learn more about our program, contact Thaddeus Tarpey, PhD, program director, at thaddeus.tarpey@nyulangone.org, or Mengling Liu, PhD, graduate advisor, at mengling.liu@nyulangone.org.
For more information about any graduate programs at Vilcek Institute of Graduate Biomedical Sciences, email vilcek-info@nyulangone.org or call 212-263-5648.
Life as a Graduate Student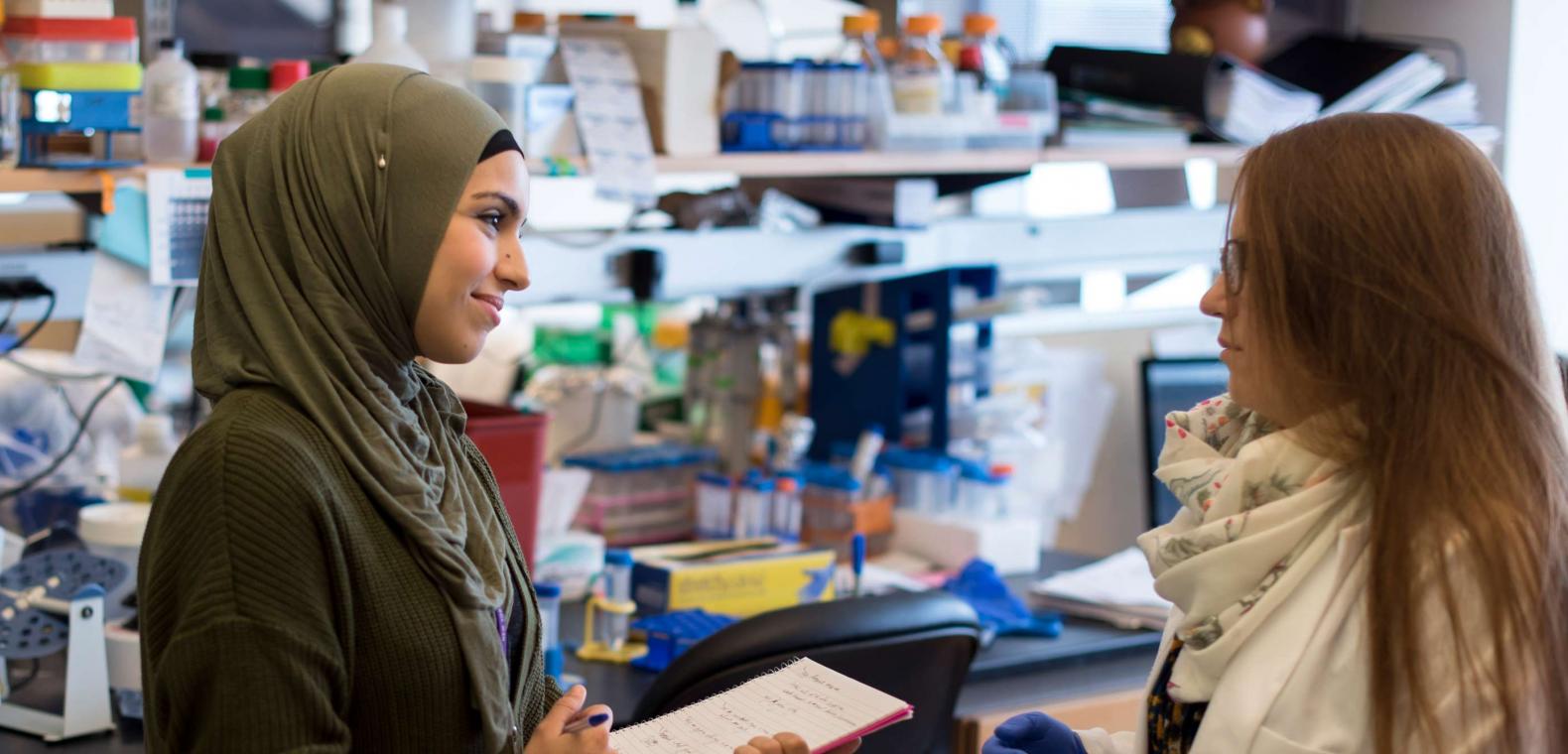 Biostatistics Academics