PhD Training Programs
Stem Cell Biology PhD Training Program

Stem Cell Biology PhD Training Program
The Stem Cell Biology PhD Training Program at NYU Grossman School of Medicine's Vilcek Institute of Graduate Biomedical Sciences prepares a new generation of scientists to contribute to the mechanistic understanding of stem cell biology. We expose our students to stem cell research and clinical application through interdisciplinary studies within the field of stem cell biology, while allowing students to pursue their specific areas of interest.
Our program focuses on four broad categories of research:
programming and reprogramming, including lineage restriction and development
tissue stem cells and disease
regeneration and homeostasis
cancer and stem cells
Our faculty are affiliated with 20 basic science and clinical departments within NYU Grossman School of Medicine and have expertise in cellular and organ systems, including those of several model organisms. Students receive mentoring, coursework, and research opportunities facilitating advances in stem cell biology and its medical applications.
Our program is part of the Helen L. and Martin S. Kimmel Center for Stem Cell Biology. Established in 2005, the center is a leader in stem cell biology research, connecting researchers across disciplines and departments through a variety of activities, including seminars and courses.
Stem Cell Biology Training Program Leadership
Elaine Wilson, PhD, Program Director
E. Jane Hubbard, PhD, Graduate Advisor
Contact Us
To learn more about the Stem Cell Biology PhD Training Program, contact vilcek-info@nyulangone.org.
Life as a Graduate Student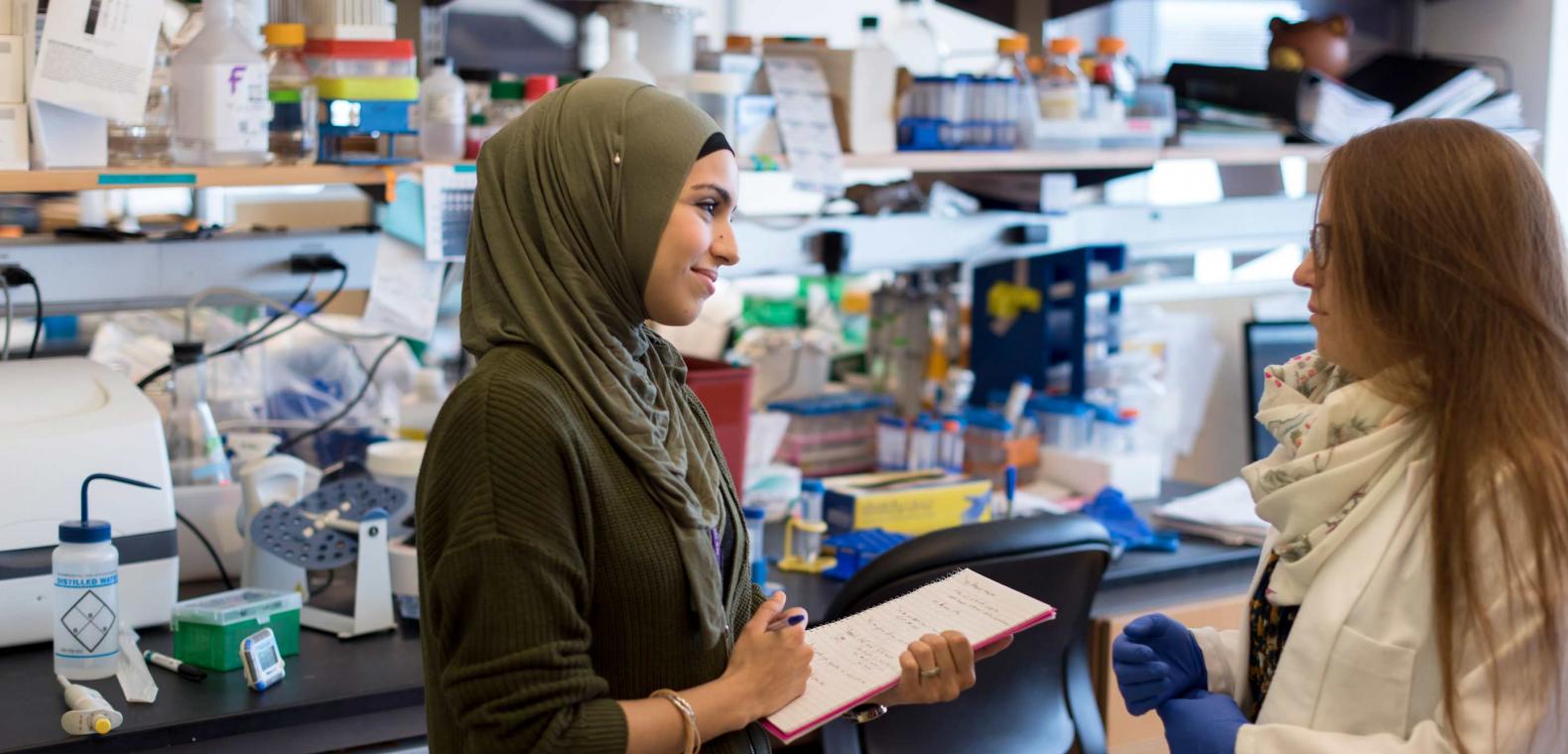 PhD Program Academics