Center for Surgical & Transplant Applied Research
We find evidence-based ways to make organ donations and transplants equitable, accessible, and successful.

Transplantation medicine transforms the lives of people with end-stage organ disease. However, the complexities involved in performing these procedures—and the many emergent issues affecting patient outcomes, including the COVID-19 pandemic—are constantly evolving, and clinical practice must be informed by the latest in applied research to ensure success.
At NYU Langone's Center for Surgical and Transplant Applied Research (C-STAR), we are at the forefront of this field, which saves tens of thousands of lives each year and has the potential to save many more. Our team of internationally-renowned experts are passionate about using high-impact scientific methods to solve critical problems, from helping transplant recipients thrive to ensuring equitable access to organ donations.
Led by the world's foremost expert and transplant surgeon Dorry L. Segev, MD, PhD, and former U.S. Naval Academy mathematics professor and operations researcher Sommer E. Gentry, PhD, the Center for Surgical and Transplant Applied Research is housed within NYU Grossman School of Medicine's Department of Surgery and the NYU Langone Transplant Institute. Our leadership are dually appointed in the Department of Population Health.
Led by Dr. Segev, our core faculty are credited with building a $100 million transplant research enterprise while at a major academic medical institute. At NYU Langone, they will further their mission of leading breakthrough research programs and mentoring the next generation of surgical scientists.
Novel Decision-Making Models
We ask tough questions to save lives. We merge mathematical and statistical analysis, epidemiology, legal and policy expertise, qualitative research, and operations research to bring the latest findings to active clinical practice, expanding collaboration and improving the patient experience.
We are the creators of decision-making models that support risk determination in all areas of transplantation, including a model to determine the risk of end-stage kidney disease after living kidney donation and a model that predicts the development of a positive antibody response in organ transplant recipients after receiving the SARS-CoV-2 mRNA vaccine.
Our team's science is law- and life-changing. We've figured out how to help people living with HIV get kidney transplants, wounded warriors to have life-changing hand and face transplants, and people who donate a kidney or liver get the best care after saving a life.
Working directly with practice and policy leaders, patient and community groups, and national professional societies, our research impacts decision-making about national organ allocation and transplant system performance and calls for transparency and accountability with federal transplant policy.
Our attention to critical issues in all areas of transplantation science helps us achieve our goal to demonstrate leadership in the field and save as many lives as possible.
Contact Us
If you're interested in partnering with us or have questions about the Center for Surgical and Transplant Applied Research, please email us at cstar@nyulangone.org.
Our Team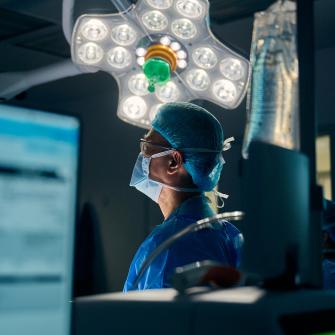 Our Publications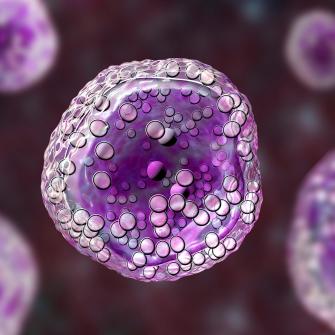 Recent News