MD Admissions
How to Apply to the MD Program

How to Apply to the MD Program
NYU School of Medicine participates in the American Medical College Application Service® (AMCAS®), a centralized application processing service of the Association of American Medical Colleges (AAMC). AMCAS® verifies and distributes student applications to medical schools.
You must submit one complete set of transcripts to AMCAS®. Please do not send transcripts directly to NYU School of Medicine's Office of Admissions unless you are accepted.
Detailed information on how to fill out each section of the AMCAS® application, certify and submit your application, and monitoring your application status are available from the AAMC. You must register with the AAMC and create an account to begin.
Please allow up to two weeks after submitting your AMCAS® application to receive our secondary application.
NYU School of Medicine Secondary Application
After you finish the AMCAS® application, you must complete our secondary application. If you have selected NYU School of Medicine as a choice, AMCAS® sends us your completed primary application. We then send you information about how to complete the secondary application using AMP, a secure online application portal.
To complete the secondary NYU School of Medicine application, the following fees are required:
a $100 nonrefundable application fee, payable by credit card, unless you have obtained a fee waiver from the AAMC Fee Assistance Program
a $10 CASPer® test registration fee and an additional $10 distribution fee to send your CASPer® results
Please note, we have consciously lowered our NYU School of Medicine secondary application fee by $10 to $100 to offset the CASPer® score distribution fee.
Three-Year MD Application
NYU School of Medicine is one of the first U.S. medical schools to offer an accelerated three-year MD pathway and the first medical school in the country to offer early, conditional acceptance into any of our affiliated residency programs.
If you want to pursue the three-year MD, you can submit your tertiary three-year MD application at the same time as your secondary NYU School of Medicine application. We also accept applications to the three-year MD program after enrollment in order to provide you with additional opportunities to enter the pathway. Applying early maximizes your chance of being accepted in the residency program of your choice.
In addition to the tertiary application for the three-year MD program, in which you identify the residency program of your choice, you also complete two essays detailing your interest in and qualifications for that residency program.
Dual MD/Master's Degree Applications
We offer several dual MD/master's degree programs that give you the option of completing a graduate degree in either four or five years as part of your MD degree.
If you would like to pursue one of these options, you indicate your interest on your AMCAS® application. You must first be accepted to NYU School of Medicine and can then apply to the master's portion of the dual degree program after matriculation.
We currently offer the following dual MD/master's degrees:
Ask a Current MD Student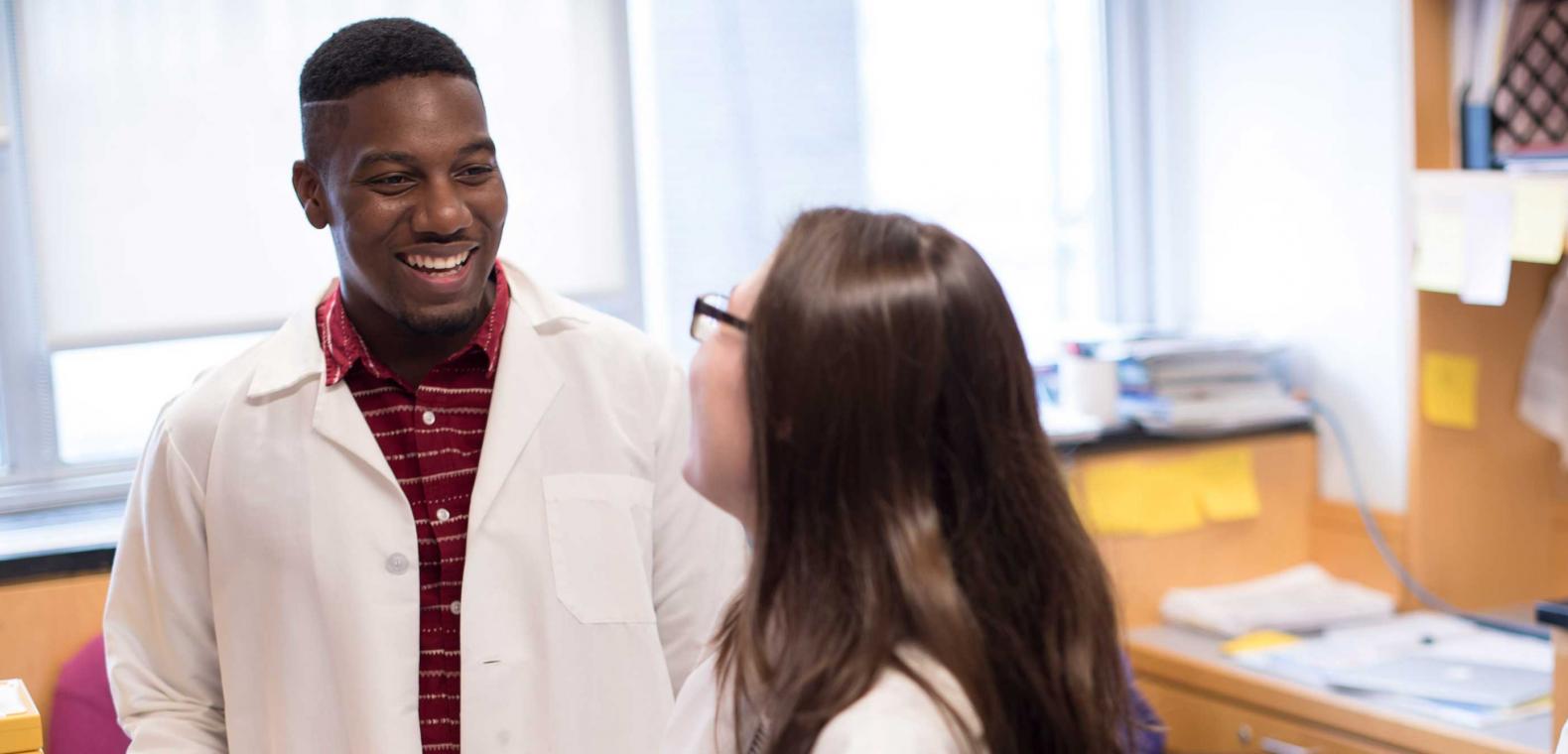 Apply to Medical School Online