MD Degree
Affordability & Financial Aid for MD Students

Affordability & Financial Aid for MD Students
NYU Grossman School of Medicine is proud to offer all current students and future matriculated students enrolled in our MD degree program full-tuition scholarships, regardless of need or merit. We also offer additional merit-based scholarships and need-based loans for students who need assistance covering additional medical school costs, and provide one-on-one financial literacy education and debt counseling.
In addition to the full-tuition scholarship, all students who are accepted into an NYU Grossman School of Medicine MD degree program are automatically considered for merit-based scholarships that recognize academic excellence. Once we receive your Free Application for Federal Student Aid® (FAFSA®) with your parents' data included, you are also considered for our need-based Homan Loan. The interest rate on this loan is 4%, which does not accrue while you are still in school.
To be considered for financial aid, and to maintain the funds awarded to you, you must be in compliance with NYU Grossman School of Medicine's Satisfactory Academic Progress Policy.
We do not discriminate on the basis of sex, race, religion, age, disability, veteran status, sexual orientation, gender identity, or national or ethnic origin when awarding financial assistance.
Learn more about the financial aid process at NYU Grossman School of Medicine by viewing our webinar.
Contact Us
NYU Grossman School of Medicine's Office of Financial Aid is overseen by Johnathan Chancellor, director; Shama Strougo, financial aid program manager; and Anne Lippert, admissions and financial aid coordinator. For questions about the financial aid process, contact the Office of Financial Aid at finaid@nyulangone.org or 212-263-5286.
Office Hours and Address
Monday through Friday: 9:00AM to 5:00PM
Office of Financial Aid
NYU Grossman School of Medicine
577 First Avenue, 2nd Floor
New York, NY 10016
We Offer Full-Tuition Scholarships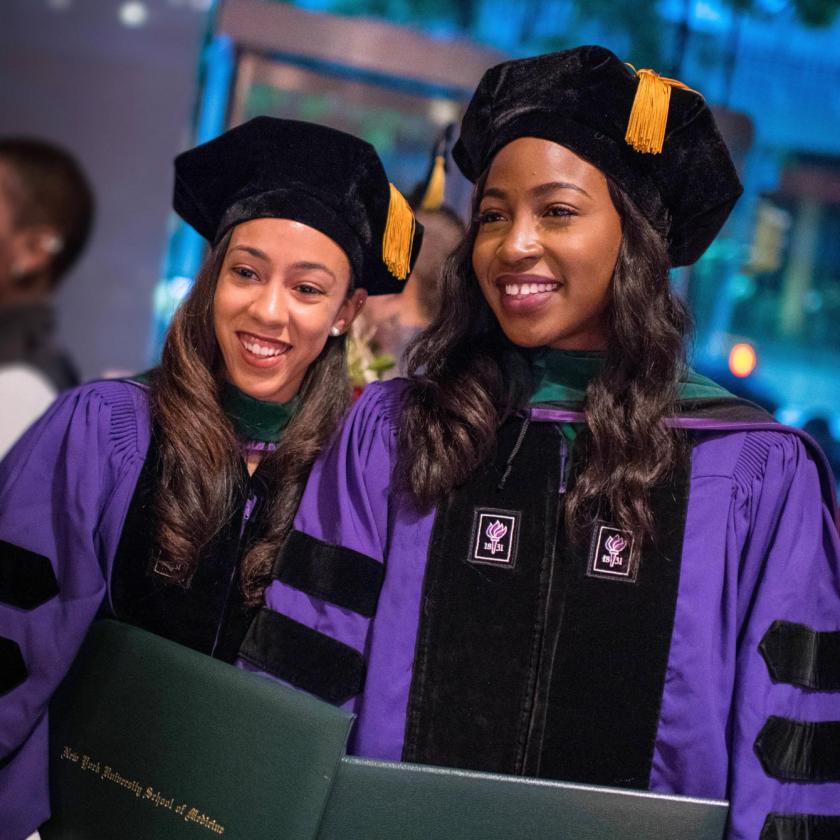 How Much Will Attendance Cost?