Affordability & Financial Aid for MD Students
Cost of Attendance

NYU Grossman School of Medicine is proud to offer a Full-Tuition Scholarship to all our current and entering students in our MD degree program. Starting with the 2021–22 academic year, we are also able to provide a need-based Debt-Free Scholarship to be able to meet 100 percent of our MD students' demonstrated financial need with scholarships instead of loans to those who qualify. Each student must maintain academic progress in accordance with NYU Grossman School of Medicine's Satisfactory Academic Progress Policy.
In addition to the scholarship packages available, we are now able to cover the cost of health insurance coverage for all medical school students. This year, that expense is $7,208 which saves the student an additional $29,000 during the course of their medical education.
The following tables represent tuition and additional expenses that approximate the cost of attending NYU Grossman School of Medicine for MD students enrolling in the upcoming academic year.
All students are required to have health insurance through NYU Grossman School of Medicine's student health insurance plan, an individual plan, or a parent's or spouse's plan. If students opt into NYU Grossman School of Medicine's health insurance plan, NYU Langone Health covers the full cost. For the 2022–23 school year, the cost of the student health insurance plan is $7,208. No student who opts in to this insurance plan will receive a bill. Fees for the U.S. Medical Licensing Examination (USMLE) are only assessed during the years when the examinations are taken.
Estimated Tuition, Fees, and Expenses
Four-Year MD 2022–23 Costs
Class
First-Year
Students
Second-Year Students
Third-Year Students
Fourth-Year Students
Months
11
10
11
11
Tuition
$60,090
$60,090
$60,090
$60,090
Full-Tuition Scholarship
-$60,090
-$60,090
-$60,090
-$60,090
Fees
$3,950
$3,950
$3,950
$3,950
Student Health Insurance Plan
$7,208
$7,208
$7,208
$7,208
NYU Grossman School of Medicine Health Insurance Subsidy
-$7,208
-$7,208
-$7,208
-$7,208
Living Expenses
 
 
 
 
Housing
$13,750
$12,500
$13,750
$13,750
Food
$4,532
$4,120
$4,532
$4,532
Miscellaneous (laundry, clothing, personal, other)
$3,168
$2,880
$3,168
$3,168
Total Living Expenses
$21,450
$19,500
$21,450
$21,450
Educational Expenses
 
 
 
 
Books and Study Materials
$400
$400
$400
$400
USMLE Fees
0
0
$1,290
0
Total Educational Expenses
$400
$400
$1,690
$400
Total
$93,098
$91,148
$94,388
$93,098
Cost After Full Tuition Scholarship and Health Insurance Subsidy
$25,800
$23,850
$27,090
$25,800
Accelerated Three-Year MD 2022–23 Costs

| Class | First-Year Students | Second-Year Students | Third-Year Students |
| --- | --- | --- | --- |
| Months | 12 | 12 | 12 |
| Tuition | $60,090 | $60,090 | $60,090 |
| Full-Tuition Scholarship | -$60,090 | -$60,090 | -$60,090 |
| Fees | $3,950 | $3,950 | $3,950 |
| Student Health Insurance Plan | $7,208 | $7,208 | $7,208 |
| NYU Grossman School of Medicine Health Insurance Subsidy | -$7,208 | -$7,208 | -$7,208 |
| Living Expenses |   |   |   |
| Housing | $15,000 | $15,000 | $15,000 |
| Food | $4,944 | $4,944 | $4,944 |
| Miscellaneous (laundry, clothing, personal, other) | $3,456 | $3,456 | $3,456 |
| Total Living Expenses | $23,400 | $23,400 | $23,400 |
| Educational Expenses |   |   |   |
| Books and Study Materials | $400 | $400 | $400 |
| USMLE Fees | 0 | 0 | $1,290 |
| Total Educational Expenses | $400 | $400 | $1,690 |
| Total | $95,048 | $95,048 | $96,338 |
| Cost After Tuition Scholarship and Health Insurance Subsidy | $27,750 | $27,750 | $29,040 |
Options for Financing Attendance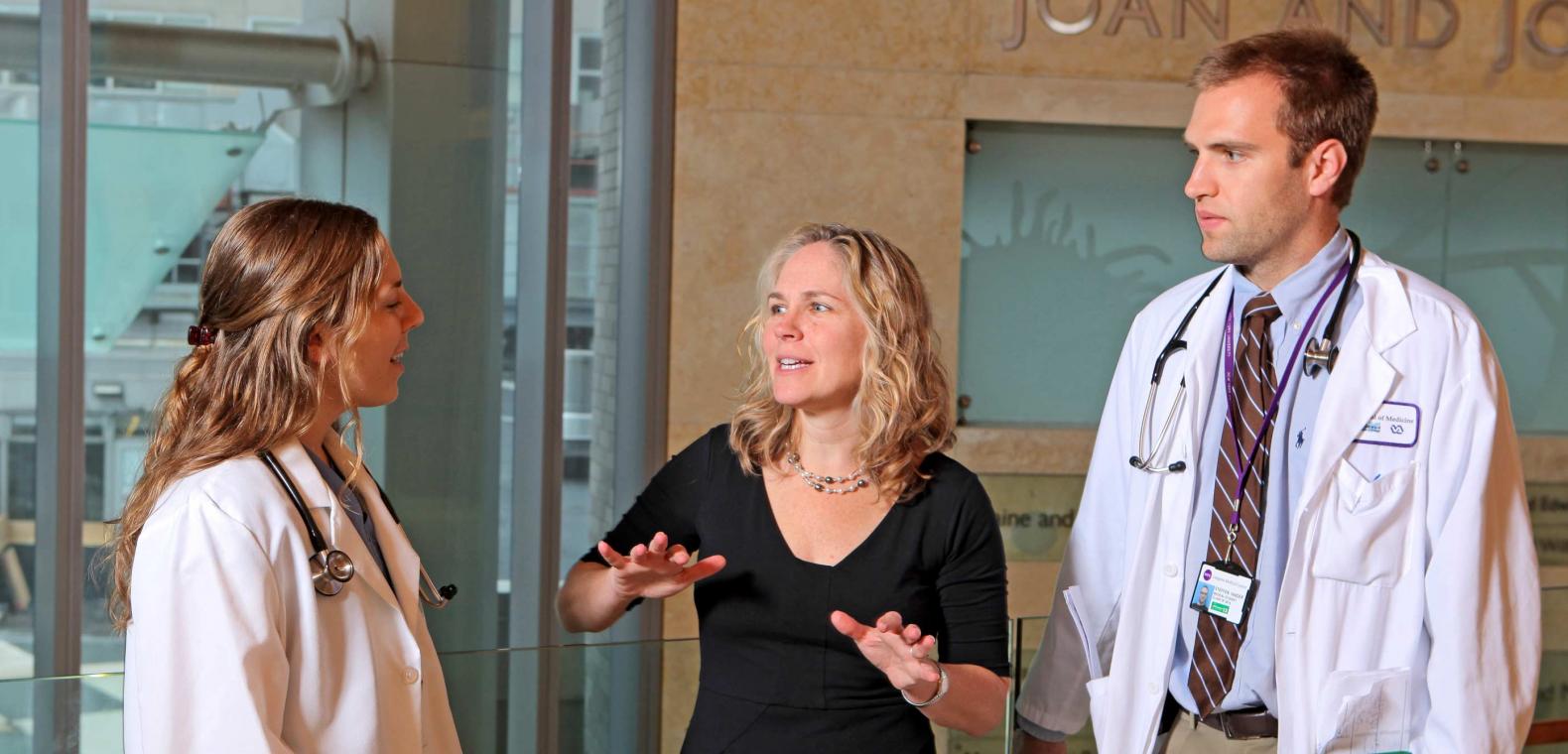 Apply for Financial Aid