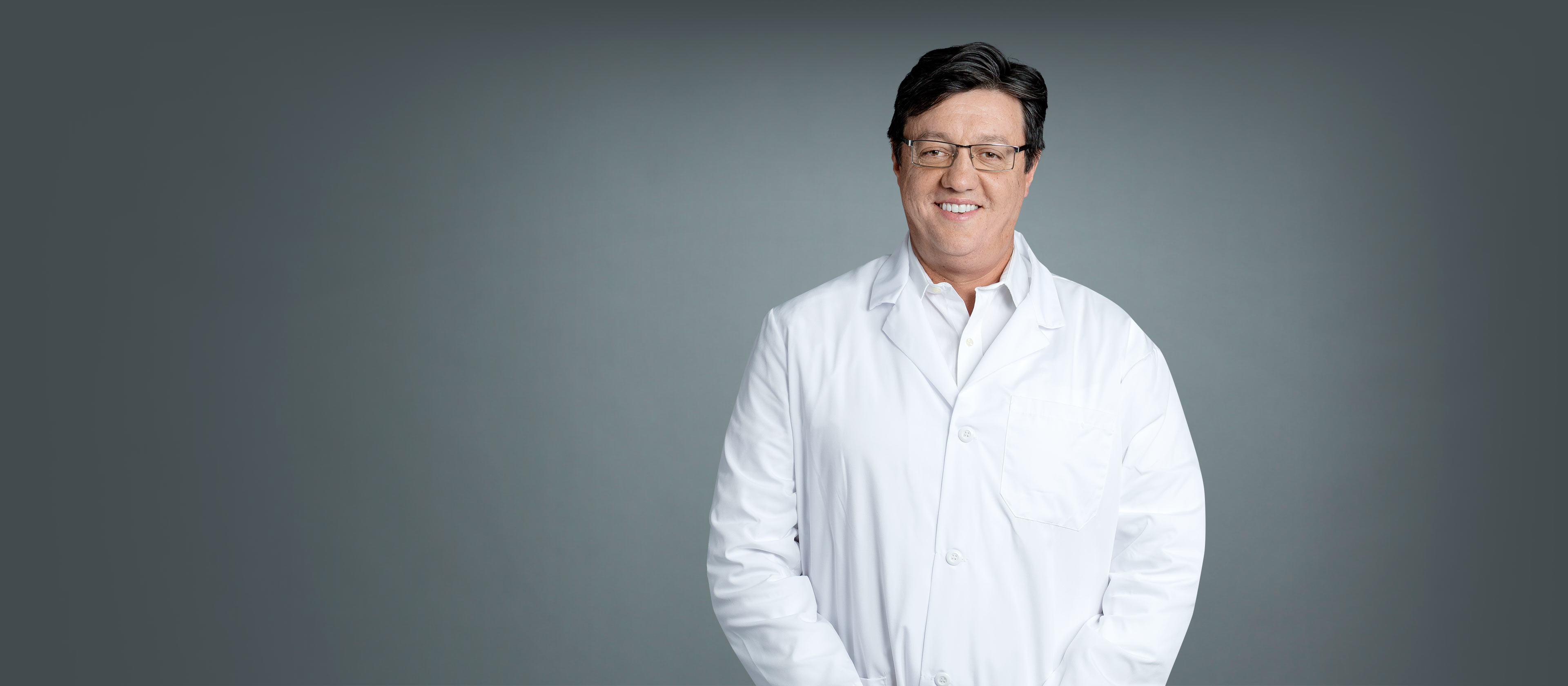 Youssef Z. Wadghiri,
PhD
Associate Professor, Department of Radiology
Keywords
MRI, molecular and cellular imaging, contrast agent, animal models of human diseases, micro-MRI
Summary
Micro-MRI of Small Animal Models of Human Diseases: To date all identified human disease associated genes can find their homologues in mice. It is these homologies that have made mouse models of disease the prevalent mammalian model of choice to study gene function and human disease. The research activities of the Wadghiri Lab are devoted to the development of non-invasive MRI strategies to facilitate the collection of anatomical and functional data of mouse models of human disease. The lab has established extensive interdisciplinary collaborations to enhance the depth of this work. The lab is also applying existing clinical protocols to the mouse in the areas of cancer and neurodegenerative diseases where MRI can be optimized and validated through a more precise correlation with histological data. Molecular MRI Mapping of Disease Biomarkers: Non-invasive MRI of molecular markers distinct to a disease would provide critical information on the location and extent of the pathology in the organ examined. A diagnosis at the initial stage would both facilitate intervention prior to any irreversible damage and monitor the efficacy and specificity of current and new therapies being tested in mice. Our broad interests are aimed at developing high field MRI methods in combination with cellular and molecular targeting techniques to better understand human diseases and validate small animal imaging protocols that will be transferable to humans. Dr. Zaim Wadghiri's latest work has lead to two significant contributions using targeted labeling techniques: the first in vivo observation of Alzheimer's plaques in transgenic mouse models of Alzheimer's disease and the first MRI study to report detection of early prion infection in the spleen as a method to identify asymptomatic carriers in an infection mouse model of prion diseases. Cellular MRI of Invasive Cell fate: The Wadghiri Lab is currently developing i n vivo 3D MRI methods for tracking individual cell invasion in order to study the role of specific molecular signaling and their effect on the distribution and interaction of tumor and stem cells in tissues.
These focus areas and their associated publications are derived from medical subject headings from PubMed.
represents one publication
Loading...
*Due to PubMed processing times, the most recent publications may not be reflected in the timeline.
Graduate Education
PhD from Universite Claude Bernard Lyon
Neuroimage. 2023 Jun; 273:120111
Scientific reports. 2023 Feb 21; 13(1):3007
Nature. 2023 Jan; 613(7943):317-323
bioRxiv.org : the preprint server for biology. 2022 Nov 21;
Cancer discovery. 2022 May 02; 12(5):1314-1335
Journal of visualized experiments : JoVE. 2022 Mar 08; (181):
Engineered protein-iron oxide hybrid biomaterial for MRI-traceable drug encapsulation
Molecular systems design & engineering. 2022;
Opens in a new tab