We are a team of expert research faculty, clinical scientists, and postdoctoral fellows dedicated to understanding the underlying mechanisms of Parkinson's disease.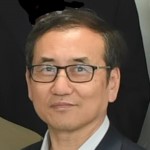 The Founders Professor of Neurology, Department of Neurology
Professor, Department of Neuroscience and Physiology
Member, Neuroscience Institute
Director of Translational Research, Marlene and Paolo Fresco Institute for Parkinson's and Movement Disorders
Co-Director, Parekh Center for Interdisciplinary Neurology
Since high school, Dr. Un Jung Kang has been passionate about understanding how our brains allow us to think, move, and experience the world, and how these seemingly universal abilities can be significantly impacted by brain disorders. He started his premedical training at Seoul National University in Korea, and came to the United States where he studied physical chemistry at the University of Chicago; became fascinated by the neurophysiology of eye movements during medical school at Johns Hopkins; and then, by the biochemistry underlying movement disorders during his neurology residency and fellowship training under Stanley Fahn at Columbia University. Dr. Kang trained in molecular biology of catecholamine in the Tong Joh Lab at Cornell University and applied it to gene therapy for Parkinson's disease in Fred (Rusty) Gage's San Diego-based lab. At the University of Chicago, Dr. Kang worked on designing gene therapy with the optimal set of genes for Parkinson's disease. He then shifted his research focus to understanding basal ganglia plasticity that mediates the dopaminergic input into behaviors. He returned to Columbia University to take the helm of the movement disorders division from his mentor, Dr. Fahn, in 2013, and calls New York City home and loves its energy, richness of diverse cultures, and proximity to beautiful mountain ranges and waterways. He moved to NYU Langone in 2019 and continues to strive to learn from patients what we need to study to improve their lives and translate basic science discoveries into better understanding of their experience, management, and therapies.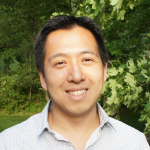 Research Assistant Professor, Department of Neurology
Thong trained as a pharmacist at Ohio State University where he went on to earn his PhD in the Division of Pharmacology. He completed a postdoctoral fellowship at the Burke Neurological Institute in White Plains, NY, where he studied the transcriptional adaptation of neurons to oxidative stressors and axon injury. He joined the Kang lab as a research assistant professor in NYU Langone's Department of Neurology and Neuroscience Institute.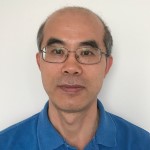 Research Assistant Professor, Department of Neurology
Yunmin obtained his BS in medicine from Xuzhou Medical University and MS in neuroanatomy from Nanjing University of Jiangsu, China. After obtaining his PhD from the Shanghai Institute of Materia Medica of the Chinese Academy of Sciences, he joined Michael Zigmond's lab at the University of Pittsburgh. Since 2002, Yunmin has been working in the Kang lab on Parkinson's disease (PD), particularly the motor complication of levodopa replacement therapy in PD.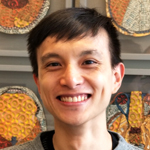 Timothy Cheung, PhD
Associate Research Scientist
timothy.cheung@nyulangone.org
Tim was born and raised in Hong Kong. At the age of 16, he got a B- in mathematics and was promptly sent to school in the UK as punishment. He obtained a BA in natural sciences and a MPhil in behavioral neuroscience from the University of Cambridge, UK, where he studied how animals bridged the delay between reward and causal action. He then earned a PhD from the University of Nottingham, UK, where he examined dopamine's role in time perception. Tim subsequently completed a postdoctoral fellowship at Arizona State University focused on cocaine addiction. As a side project, he delved into quantitative modelling as a way to dissociate whether an animal is unable versus unwilling to perform an action—an interesting conundrum as animals cannot vocalize their intent to us. He joined the Kang lab as a research scientist, and is currently trying to discern why dopamine is needed for movement, in the hope that one day we can short-circuit our way around it.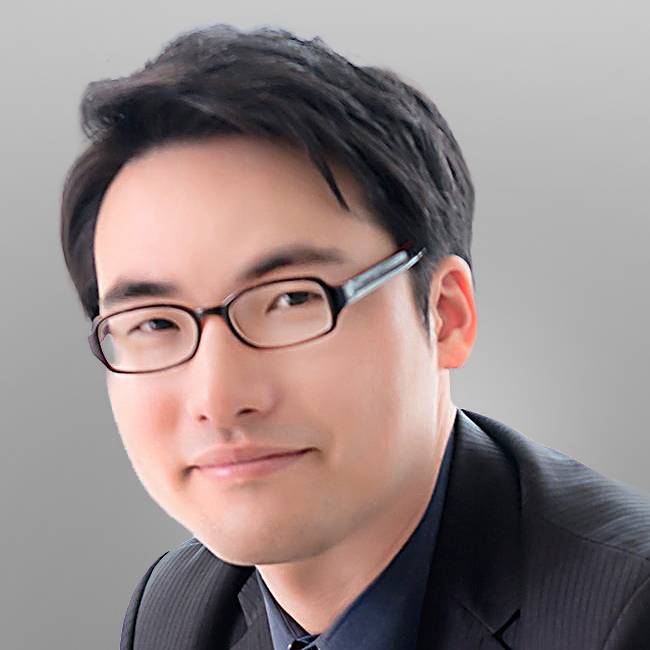 Wei-hua Chiu, PhD
Research Scientist
wei-hua.chiu@nyulangone.org
Wei-hua is a native of Taiwan where he became a licensed physical therapist in 2002. He obtained his master's degree at the University of Regensburg, Germany, where he studied the regulation of the doublecortin family in the culture of adult rodent neural stem cells. For his doctorate, Wei-hua then decided to study the modulation of adult neurogenesis with treatments of dopamine supplements in the lesioned mouse model of Parkinson's disease (PD). Under the supervision of Dr. Vincent Ries and Dr. Wolfgang Oertel in the department of neurology at Philipps-University Marburg, Germany, he earned his PhD in 2013. Wei-hua subsequently joined Dr. Josh Goldberg's team at the Hebrew University of Jerusalem to study motor neurons of the vagus using a mouse model of overexpression of mutant alpha-synuclein, with electrophysiology and histochemistry approaches. In March 2020, Wei-Hua joined the Kang lab as a research scientist focusing on the pathological mechanisms in PD, specifically those underlying prodromal symptoms.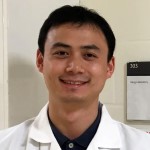 Yong Hu, MD, PhD
Postdoctoral Fellow
yong.hu@nyulangone.org
Yong Hu was born and grew up in Sichuan, China. He obtained a Bachelor of Medicine from Tongji University in Shanghai where he found a passion for neurology and neuroscience. After graduating, Yong started his neurology training especially in Parkinson's disease (PD) in both mouse models and patients with PD at Tongji University. In 2015, he joined the Kang lab as a visiting graduate student, working on a project investigating substantia nigra pars reticulate in PD. He successfully defended this thesis work and received his PhD from Tongji University in 2019. Yong is continuing his work in the Kang lab before returning to China in the near future.
Former Members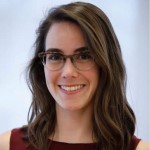 Stephanie Alberico, PhD
Postdoctoral Fellow
stephanie.alberico@nyulangone.org
Stephanie, the daughter of two biologists, grew up in Maryland loving science from a young age. She obtained a BS in neuroscience from Allegheny College in Pennsylvania, where she first found a passion for neurodegeneration, specifically Parkinson's disease (PD). Before committing to pursuing a PhD, Stephanie worked as a laboratory technician with Juanita Anders at the Uniformed Services University in Bethesda, MD. She then decided to pursue her PhD at the University of Iowa where she spent her time studying PD in a mouse model, developing new techniques, visiting the neurology clinic, and teaching medical, graduate, and physical therapy students—all while occasionally finding time to horseback ride.  Stephanie joined the Kang lab in 2018 to continue her work on various aspects of Parkinson's disease. In her free time, she loves teaching her rabbit new tricks, being outdoors, and trying new craft beer.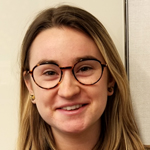 Jessica Brewster, BS
Research Associate
jessica.brewster@nyulangone.org
Jessica Brewster was born and raised in Tucson, Arizona. After becoming interested in brain-related disorders in her high school's AP Psychology class, she decided to pursue a degree in neuroscience. She was the first in her family to obtain a bachelor's degree, receiving her BS in neuroscience from the University of Arizona. While in her freshman year there, she was given the opportunity to work in a research lab studying memory and aging, where she worked for four years, and after a year in the neuroscience program, she decided her emphasis would be neurogastroenterology. After establishing an interest in the role that the gastrointestinal tract plays in cognition, Jessica began working in a microbiology lab studying the effects of small intestinal metabolite signaling on satiation in animals with obesity and hypertension. Now, she works alongside brilliant scientists in the Kang Lab studying dyskinesia due to levodopa replacement therapy in Parkinson's disease (PD). In addition to her other efforts in the lab, Jessica hopes to identify the gut's role in prodromal symptoms of PD.