Kong Lab
Kong Lab Members

Members of NYU Langone's Kong Lab lead collaborative studies to advance HIV vaccine research.
Principal Investigator
Professor, Department of Biochemistry and Molecular Pharmacology
Dr. Kong received his PhD from the C.N. Yang Institute of Theoretical Physics at Stony Brook University and completed his postdoctoral training at the Rockefeller University with Drs. E.G.D Cohen and John Kuriyan. Dr. Kong enjoys taking his Brompton folding bike on extra-long distance cycling trips in the weekends.
Research Staff
Xunqing (XJ) Jiang, PhD
Research Scientist
Dr. Jiang earned his PhD in biochemistry from the University of Oklahoma. He joined the Kong Lab in 2006. His current research is focusing on structure-based immunogen design and vaccine development. In his spare time, he enjoys playing basketball, traveling, and reading.
Ruimin Pan, PhD
Research Scientist
Dr. Pan got her PhD in biology at Zhongshan University. She joined the Kong Lab in 2010. She started with an HIV project and focused on structure-based immunogen design. Now she is working on the immunotherapy of Alzheimer's disease. She likes drawing and painting.
Kun-wei Chan, PhD
Research Scientist
Dr. Chan obtained his master's in bioinformatics and structural biology at National Tsing Hua University, Taiwan. In 2010, he joined the structural biology program at NYU School of Medicine and worked in the lab of Dr. Kong to pursue his PhD, focusing on structural studies of urothelial membrane proteins. After that, he continued his research in the lab as a research scientist, working on projects related to structure-based immunogen design for HIV-1 vaccine development. He likes camping, trekking, and diving.
Avinash Singh, PhD
Research Scientist
Dr. Avinash earned his PhD in structural biology from the Department of Biophysics, All India Institute of Medical Sciences (AIIMS), New Delhi, India. During his doctoral research, he focused on developing solutions to antibiotic resistance, specifically studying a novel drug-targeted enzyme, Peptidyl-tRNA hydrolase. Following his PhD, he joined the lab of Professor Christopher Davies at the Medical University of South Carolina for his postdoctoral studies. There his research was focused on elucidating the molecular mechanisms of resistance in Neisseria gonorrhoeae against extended-spectrum cephalosporins. He then moved to New York and joined the lab of Professor Moosa Mohammadi, where he conducted research on FGFR signaling, before finally landing in the Kong Lab, where his current research is centered around cancer immunotherapy with a particular focus on structural studies of PD1-PDL1/L2 axis proteins. During his time outside the lab, he enjoys playing cricket.
Christina Luo, MS
Research Associate
Christina obtained her undergraduate degree in biology from Brandeis University, where she worked in Avital Rodal's lab on neurodegeneration in Drosophila. She then worked as a research assistant in the Flow Cytometry Core lab at Massachusetts General Hospital, before coming to New York in 2017 to join the Kong Lab as a research associate, and simultaneously obtaining her MS in biology from NYU. She maintains the lab's cell culture and provides general lab support, with an emphasis on producing and assaying immunogens and antibodies for HIV-1 vaccine design. She likes watching theater, trying new restaurants, and playing tennis.
Kong Lab Image Gallery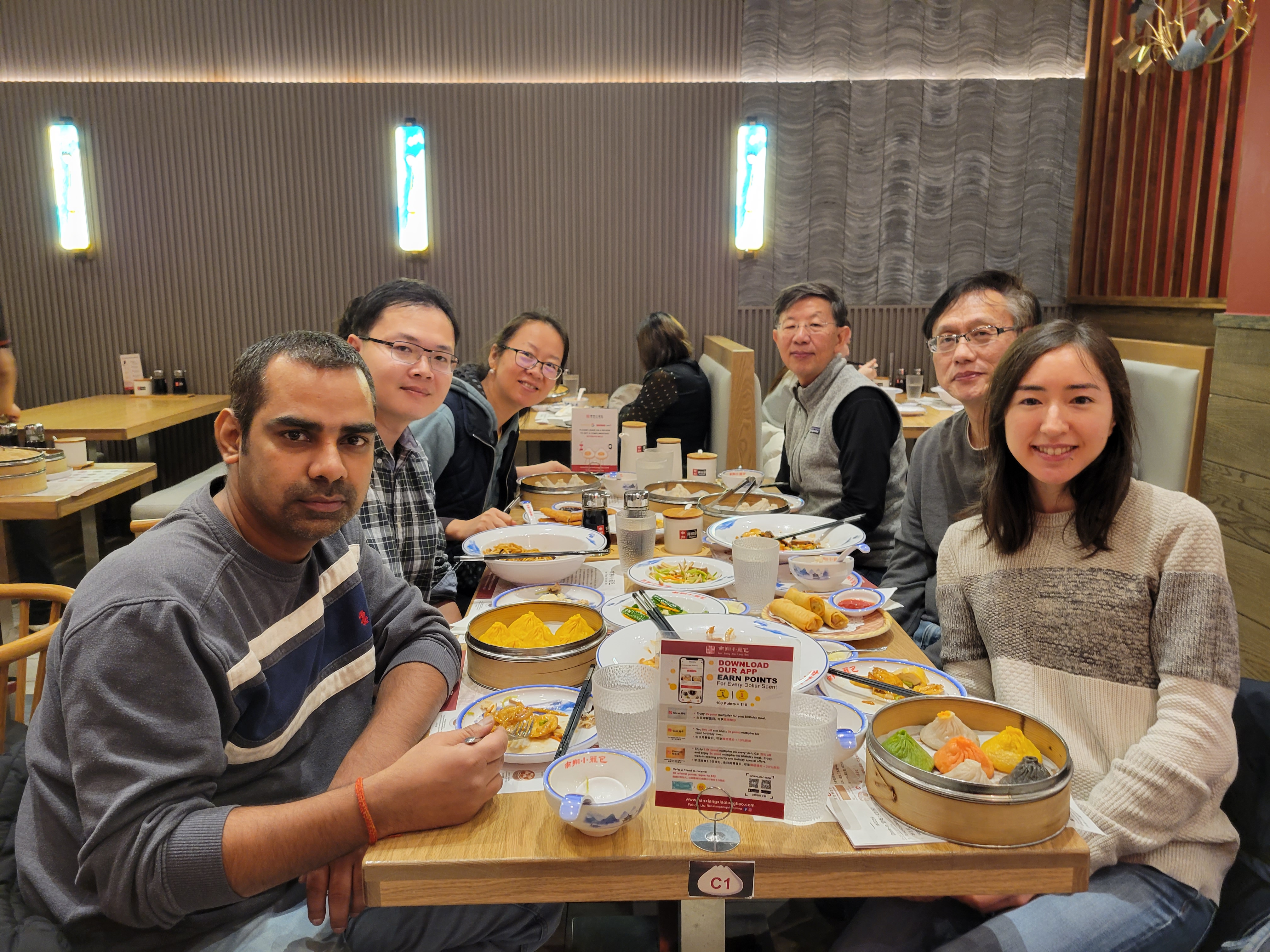 Soup dumplings for Lunar New Year, Jan 2023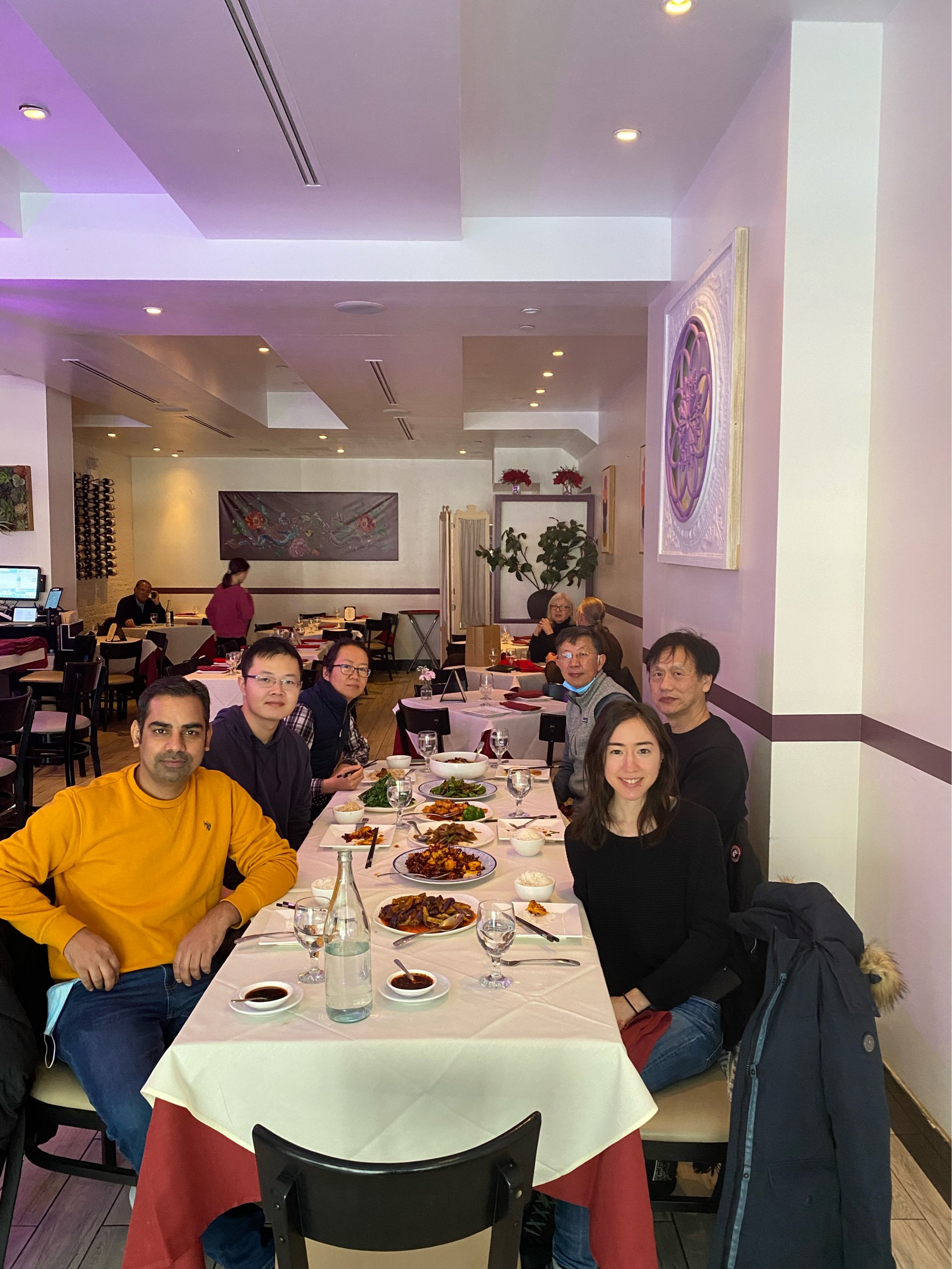 Celebrating Lunar New Year, Feb 2022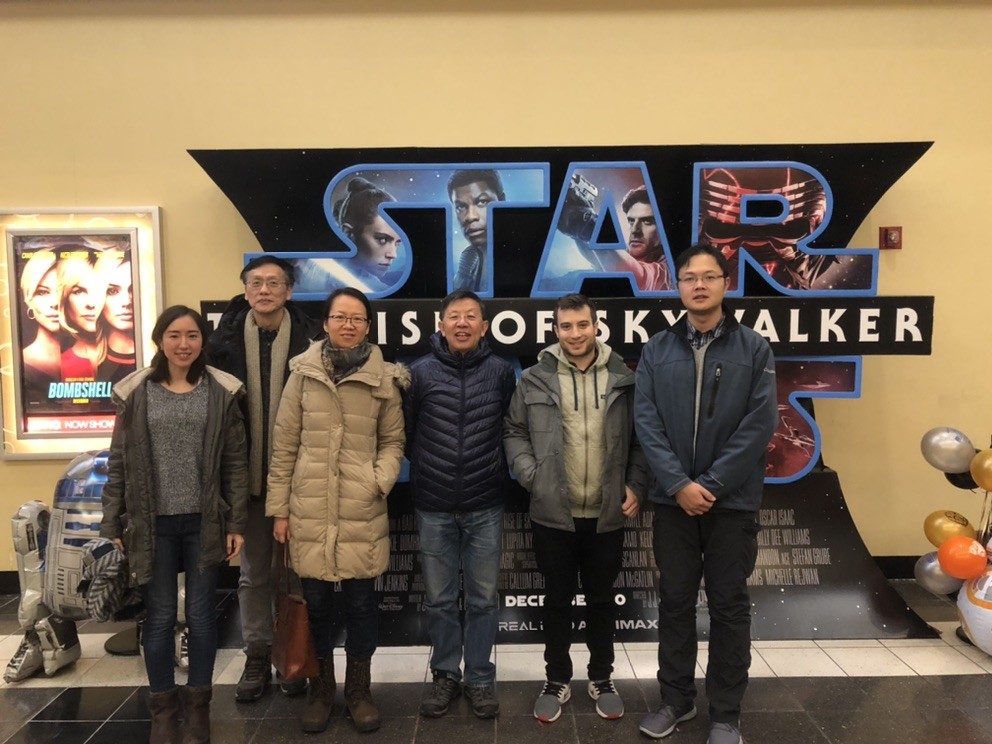 Annual lab movie to see Star Wars: The Rise of Skywalker, Dec 2019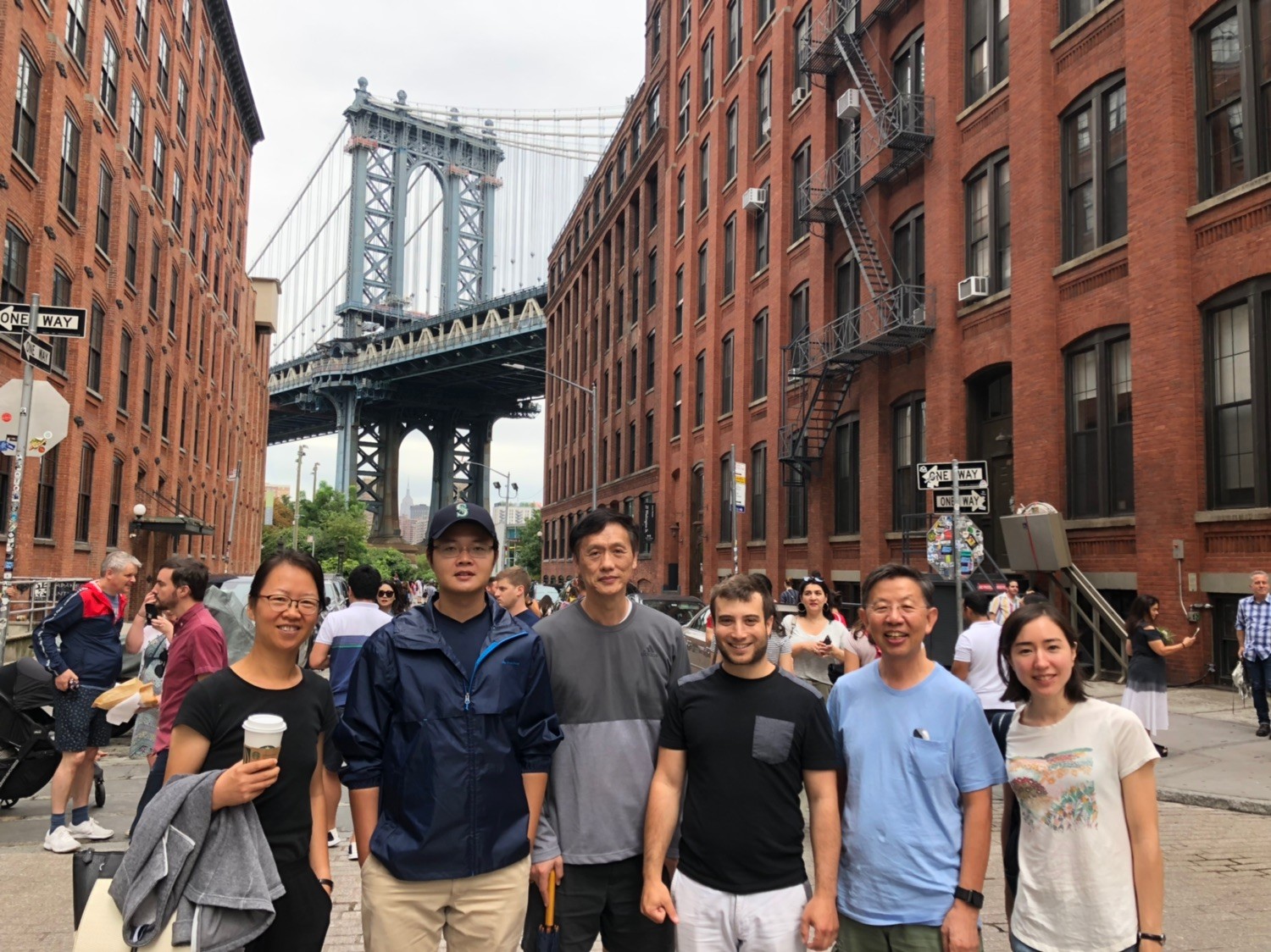 Acting like tourists by the Brooklyn Bridge, August 2019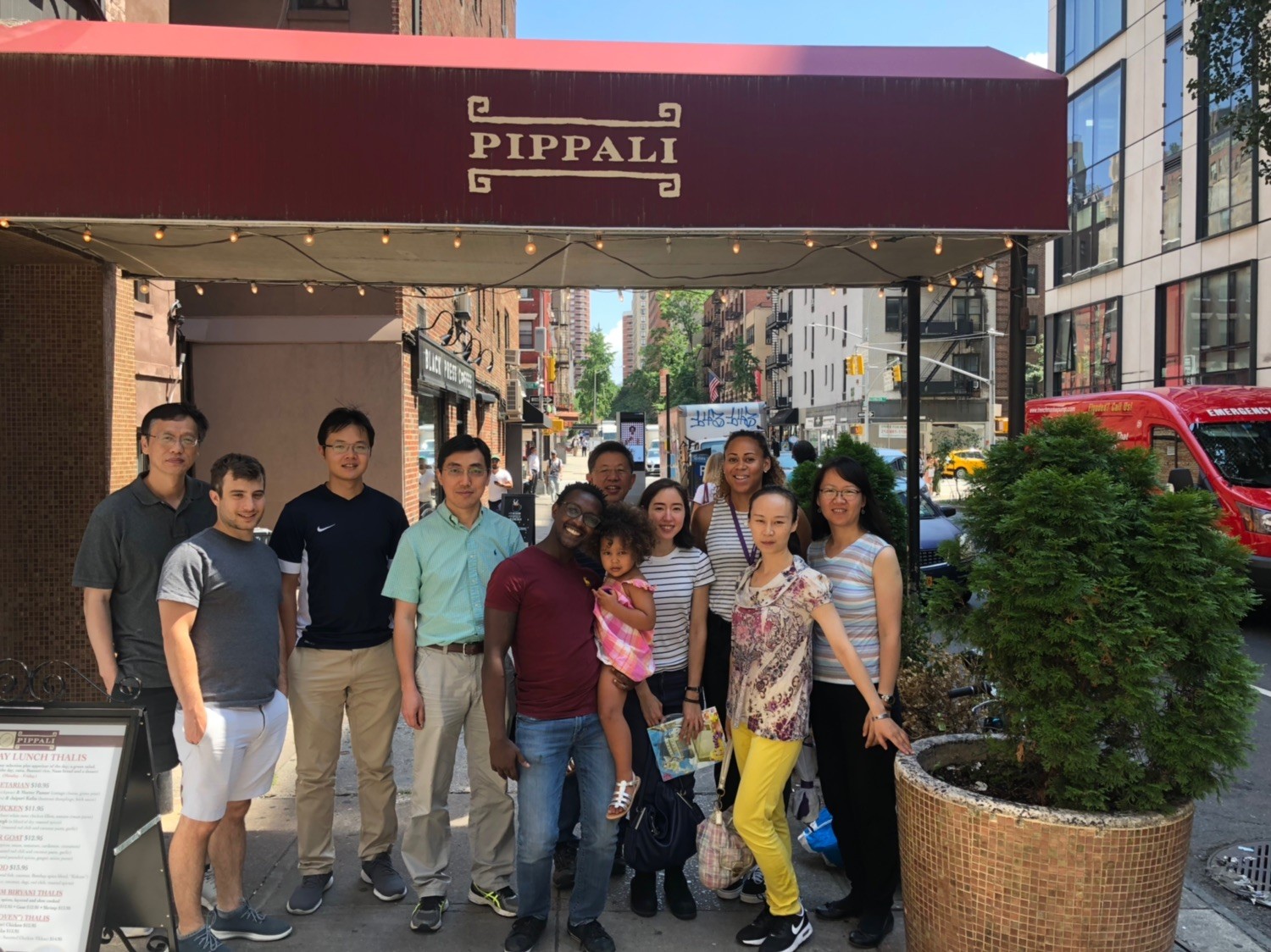 Lab lunch, August 2018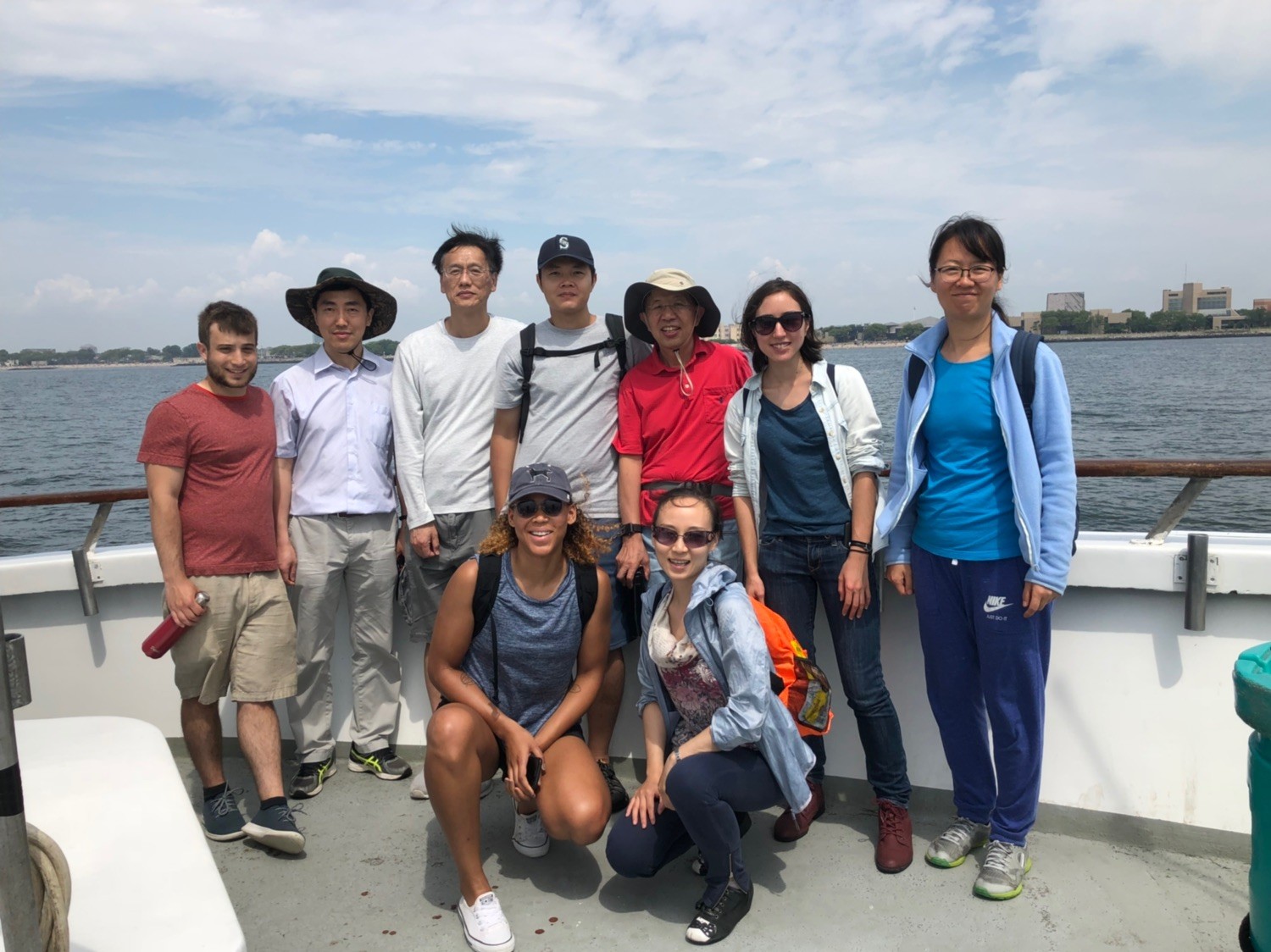 Fishing trip near Brighton Beach, July 2018

Hiking on Bear Mountain, August 2017

The Kong lab watches Kong: Skull Island, 2017

Indoor Archery Tag in Long Island City

Star Wars Episode VII: The Force Awakens

Kayaking trip to stay cool

Lab outing to the Montauk lighthouse, August 2014

In the courtyard at the end of lab cleaning day

A friendly game of paintball

At the NYAS 2010 HIV/AIDS Symposium