Summer Undergraduate Research Program
Summer Undergraduate Research Program Resident Advisors

Summer Undergraduate Research Program Resident Advisors
Resident advisors for NYU Grossman School of Medicine's Summer Undergraduate Research Program (SURP), also known as SURPies, provide guidance for students participating in the program. Learn more about our 2021 resident advisors, and feel free to reach out to them with any questions.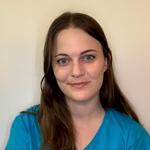 Paige Leary
Paige is a third-year neuroscience PhD candidate who studies the development of balance and eye movements. Outside of the lab, Paige, who's from Florida, enjoys baking, biking, and finding trivia night spots to dominate with friends.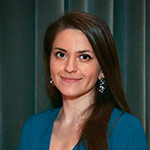 Stela Sota
Stela received her bachelor of science degree in cell biology and biochemistry in 2017 from Jacobs University Bremen in Germany, where she worked on antigen presentation and cancer immunotherapy in the lab of Sebastian Springer, DPhil. She came to NYU Grossman School of Medicine for the first time as a SURP student where she studied the herpes simplex virus 1. After graduation, she decided to return and join the Immunology and Inflammation PhD Training Program at Vilcek Institute of Graduate Biomedical Sciences. Stela is a member of the laboratory of Ken H. Cadwell, PhD, and her thesis focuses on the innate immune responses to viruses in the gut. In her spare time, Stela enjoys visiting the Met and Whitney museums, hiking, boxing, baking cheesecakes, and reading nonfiction books.