Summer Undergraduate Research Program
Summer Undergraduate Research Program Resident Advisors

Summer Undergraduate Research Program Resident Advisors
Resident advisors for NYU Grossman School of Medicine's Summer Undergraduate Research Program (SURP), also known as SURPies, provide guidance for students participating in the program. Learn more about our 2022 resident advisors, and feel free to reach out to them with any questions.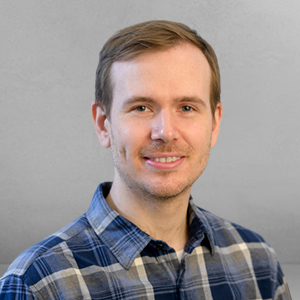 Raymond Barry
Ray, a former SURPie from 2013, is an eighth-year MD/PhD trainee who completed his PhD in the lab of Agnel Sfeir, PhD. His thesis focused on understanding the molecular mechanisms by which a telomere-binding protein called Rap1 regulates gene expression. He is currently back at NYU Grossman School of Medicine to complete the clinical portion of his training and will be applying to residency in the fall. Ray is originally from Kentucky and went to college at University of North Carolina (UNC) at Chapel Hill. He is a huge fan of the UNC basketball team and enjoys playing himself at local New York City parks. He also enjoys cooking, listening to podcasts about philosophy, and exploring the many New York City neighborhoods.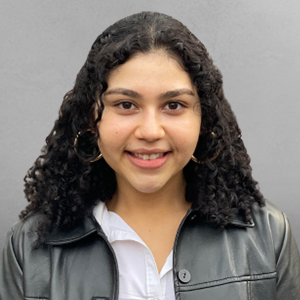 Karina Flores
Karina is a first-generation PhD student from Oklahoma City. She attended the University of Oklahoma where she received her BS in biology in 2020. There, she worked in the lab of Laura-Isobel McCall, PhD, studying T. cruzi parasites. In summer 2019, Karina came to NYU Grossman School of Medicine and joined the Summer Undergraduate Research Program where she worked in the lab of Kenneth A. Stapleford, PhD, studying the Zika virus. Following graduation, Karina matriculated into Vilcek Institute of Graduate Biomedical Sciences in fall 2020 and joined the Microbiology PhD Training Program. Karina is a second-year PhD student in the lab of Adam J. Ratner, MD, where they study the causative agent of neonatal sepsis and meningitis, group B Streptococcus. Outside of the lab, Karina enjoys roller skating by the East River, exploring new places, reading about philosophy, and going to different coffee shops.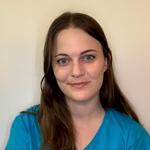 Paige Leary
Paige is a fourth-year neuroscience PhD candidate who studies the development of eye movements using baby fish. She earned her undergraduate degree from New College of Florida, where she focused on neurodegenerative disease and the long-term effects of traumatic brain injury. After graduation, Paige worked in the lab of Helen E. Scharfman, PhD, on early-life interventions in mouse models of Alzheimer's disease pathology. After a great experience at SURP, Paige decided to attend Vilcek Institute of Graduate Biomedical Sciences and join the lab of David Schoppik, PhD. She has pivoted away from disease and now uses cutting-edge optical techniques to understand circuit development driving behavior. Outside of the lab, Paige enjoys baking and finding trivia night spots to dominate with friends.