PhD Program
PhD Training Programs

At Vilcek Institute of Graduate Biomedical Sciences, you have the opportunity to pursue a PhD or combined MD/PhD degree in the biomedical sciences. In either academic track, our PhD candidates enroll in an open program composed of six broad areas that are categorized into focused training disciplines.
In our program, you wait to select a training discipline until you've taken several courses, completed two or three laboratory rotations, and selected a faculty mentor for your PhD thesis. Our flexible curriculum allows you to explore a range of disciplines before choosing a research focus.
Our curriculum for the spring 2021 semester will be offered virtually.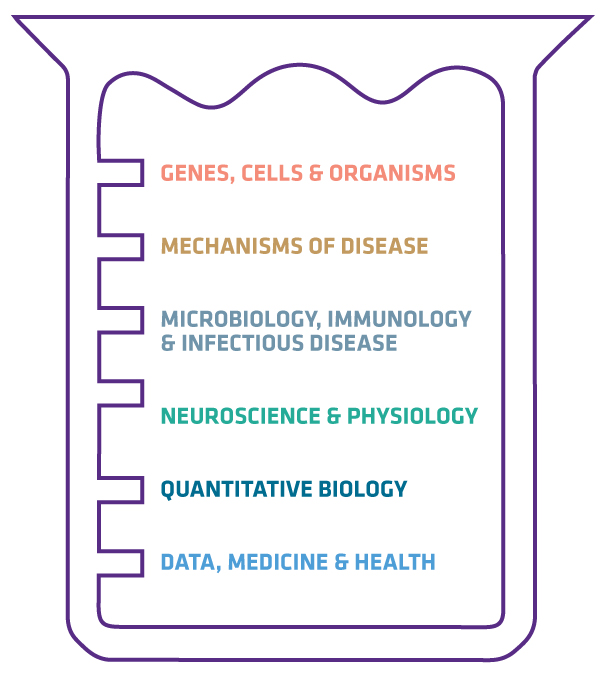 Genes, Cells, and Organisms
Mechanisms of Disease
Molecular Oncology and Tumor Immunology
Microbiology, Immunology, and Infectious Disease
Neuroscience and Physiology
Molecular, Cellular, and Translational Neuroscience
Systems, Cognitive, and Computational Neuroscience
Quantitative Biology
Biochemistry and Molecular Biophysics
Biomedical Imaging and Technology
Systems and Computational Biomedicine
Data, Medicine, and Health