Alumni Mission, Momentum & Team
NYU School of Medicine Alumni
Alumni Mission, Momentum & Team

Alumni Mission, Momentum & Team
For nearly two centuries, NYU School of Medicine alumni have improved medicine and had a significant impact on our global community. As alumni, you are leaders in your fields and champions of compassionate care, groundbreaking research, and transformative education. We are proud to serve you and to create meaningful opportunity in the service of NYU School of Medicine, NYU Langone, and our community at large.
Our Mission
To engage and activate our gifted, dynamic alumni body as volunteers, advocates, and supporters—for the ultimate good of the NYU School of Medicine and entire institution, our current and future students and trainees, and medicine as a whole. Through our efforts with alumni, we will foster pride and build community, creating meaningful opportunities to make a difference.
Our Team
Leadership
Grace Y. Ko
Senior Vice President, Development and Alumni Affairs
212-404-3642
grace.ko@nyumc.org
Anthony J. Grieco, MD '63, Res. '68, BS (ARTS '60)
Associate Dean, Alumni Affairs
Faculty Alumni Council Member
212-263-5390
anthony.grieco@nyumc.org
Nancy H. Coles, MD '85
2016–17 Alumni Association President
Nicole M. Hindman, MD '01, Res. '06
Associate Professor, Department of Radiology
Faculty Alumni Council Member
Dimitris G. Placantonakis, MD '03, PhD (GSAS '02)
Director, Neurosurgical Laboratory for Stem Cell Research
Faculty Alumni Council Member
Rafael Rivera, Jr., MD, Res. '00, Fellow '01, MBA (STERN '15)
Associate Dean, Admissions and Financial Aid
Faculty Alumni Council Member
Linda R. Tewksbury, MD '90, Res. '93
Associate Dean for Student Affairs
Faculty Alumni Council Member
Marc M. Triola, MD '98, Res. '02
Associate Dean, Educational Informatics
Director, Institute for Innovations in Medical Education
Faculty Alumni Council Member
Staff
Marilyn Van Houten
Senior Director of Development, Planned Giving
212-404-3653
marilyn.vanhouten@nyumc.org
Diana J. Robertson
Director of Development, Education and Alumni
212-404-3510
diana.robertson@nyumc.org
Meryl Schwartz
Director, Alumni Affairs
212-404-3674
meryl.schwartz@nyumc.org
Amy Bariale
Associate Director, Donor Cultivation 
212-404-3521
amy.bariale@nyumc.org
Ida Myers
Project Associate, Alumni Affairs
212-263-5390
ida.myers@nyumc.org
Make a Gift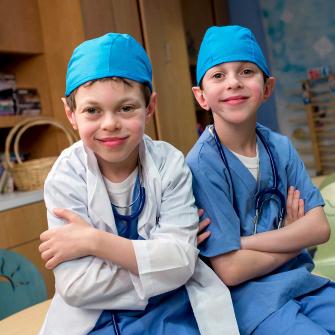 175
For 175 years, NYU School of Medicine has made history. You're a critical part of our past—and our future.
Learn more about this statistic
Follow Us on Twitter